Most people tend to over-pack with vacation outfits because they're not sure exactly what they'll need. Don't be the one in the airport with five suitcases and carry-ons! With all the extra airline fees, those expenses add up!
To help you pack right and guarantee an outfit for every important activity, write out your itinerary and create an outfit for each major event. Don't be shy about multi-use pieces you can wear more than once to save space.
Need some ideas to get you started? Read on here for the top five must-have vacation outfits.
1. Travel Outfit
Whether you're heading out for a casual family get-together or to an exotic location like Dubai, it's a fair bet that you'll be hopping on a plane for a few hours. You want your plane outfit to be the perfect balance between comfy and chic.
There's something to be said for choosing a pair of leggings and a basic tee for your flight. With the massive variety of legging options out there, you certainly won't be stuck choosing a basic black. Opt for a burgundy or navy hue and look for leggings with mesh panels, thigh pockets, and unique patterns.
Add a little more interest by throwing on a woven shawl or oversized sweater. Even if you're going to a sunny vacation spot, airports and airplanes tend to be cold. Top off your vacation outfit with a pair of slip-on shoes to make security a breeze, and add an oversized tote for all of your essentials.
2. Activity Outfit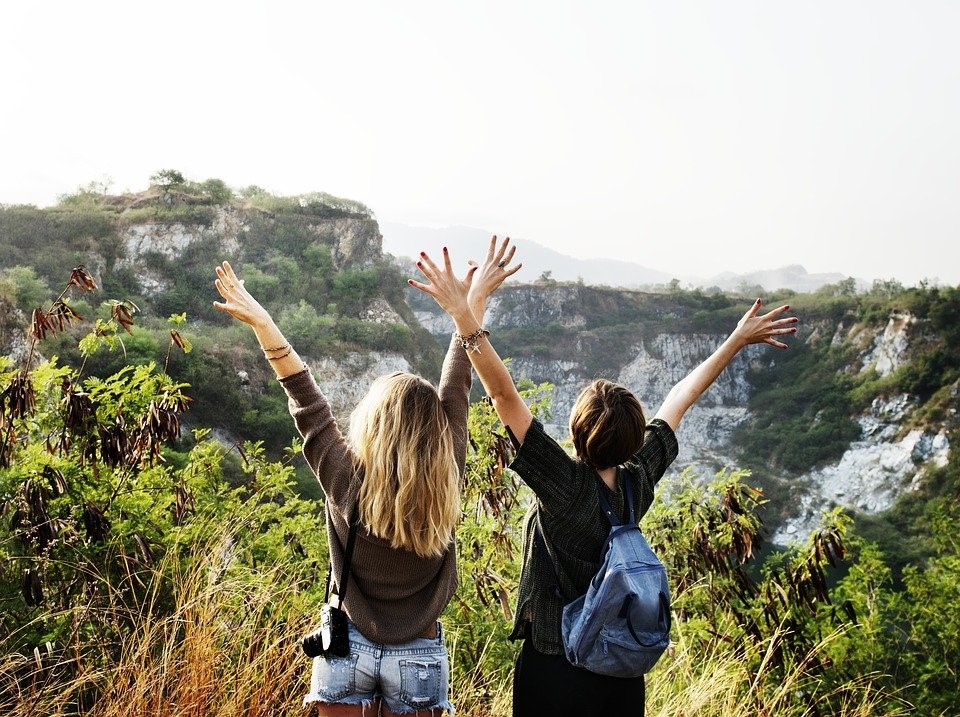 Wherever you end up, you'll want to be prepared for daily exploration and a variety of adventures. From a day wandering Detroit to more active adventures like ziplining and hiking, pack strategically so that you're ready for anything.
While jeans may sound like a good part of vacation outfits ideas, they can get sweaty and chafey in warmer environments. Maintain your comfort and flexibility with a pair of stylish joggers instead. Depending on your activity, you can accessorize with hiking boots and a backpack, colorful ballet flats and gold jewelry, or sneakers and a cropped top.
3. Party Outfit
You definitely want to explore the nightlife on your vacation, so don't leave home without a party outfit!
There are so many styles to choose from here, but always make sure you have a comfortable pair of heels that you can wear for hours. Create a complete outfit with a boutique romper, a bodycon dress, or a short skater dress that makes it easy to dance the night away!
4. Leisure Outfit
When you're not out hiking through rainforests or dancing at salsa clubs, you're probably going to be relaxing poolside or on the beach. All you need to pack for this outfit is a bathing suit and a coverup. If you're at a glamorous resort, throw on your party heels for the walk from your room to the pool, but if you're looking for something more casual, choose your ballet slippers instead.
Don't forget a floppy hat, sunglasses, and sunscreen for the ultimate protection!
5. Dining Out Outfit
No vacation is complete without at least one dinner to splurge on! Explore your city to find a Michelin starred restaurant or at least a fine dining establishment, and take this opportunity to dress in your best.
A jumper or maxi dress with your party heels should make you feel elegant, but you can also wear a pair of high waisted pants with a cropped blouse. Just make sure to look up the dress code at the restaurant of your choice so you don't get denied your dinner reservation!
Traveling Light
If traveling light is your goal, you can get away with these five vacation outfits and just one or two more basic essentials like jeans and tees. Make it your goal to pack one carry-on and one checked bag, and leave behind anything that doesn't fit. Smaller items and accessories can always be bought on site — which gives you the opportunity to do a little shopping too!
You also want to keep in mind the cultural norms of the places you'll be visiting. Respecting local traditions is an important aspect of deciding what to pack. Get started now!