Coastal vacations make for the best escapes, whether you have a full itinerary planned or not. Even if you're choosing to go with the flow on your trip, you still need to prepare your packing list. Though it may seem simple, packing is no easy feat.
You load your bag with your essentials (and some extras), get to your destination, and your heart drops. Why? It's because even after overpacking, you still managed to forget that one important thing. To make sure you're completely covered, we've put together a list of some of the best and worst things to bring on a coastal vacation.
Best: Sunscreen
No matter what you'll be doing on your coastal trip, spending time outdoors is practically a guarantee. Whether you're fishing, lounging by the beach or pool, or exploring the sights, they all involve you soaking up the sun – and its harsh rays. Coastal trips are cool, but sunburns certainly aren't. It's super important to wear sunscreen every single day on your trip, even when it's cloudy outside. Be kind to your skin, and don't skip the sunscreen when you're packing.
Worst: Too Much Makeup or Toiletries
When it comes to packing for a coastal vacation, it's best to pack light based on the length of your trip. That typically means sticking to the basics, including makeup and toiletries. Barring those with skin sensitivities or that have special hair care needs, you can leave items like shampoo, conditioner, and soap at home, as most accommodations are likely to provide them for you. 
As for makeup, only pack the items you know you'll wear regularly. You're not using every single item in your makeup bag, so why would you bring the entire bag? Though they're small, extra makeup and toiletries can end up adding a lot of excess weight to your bag.
Best: Beach Apparel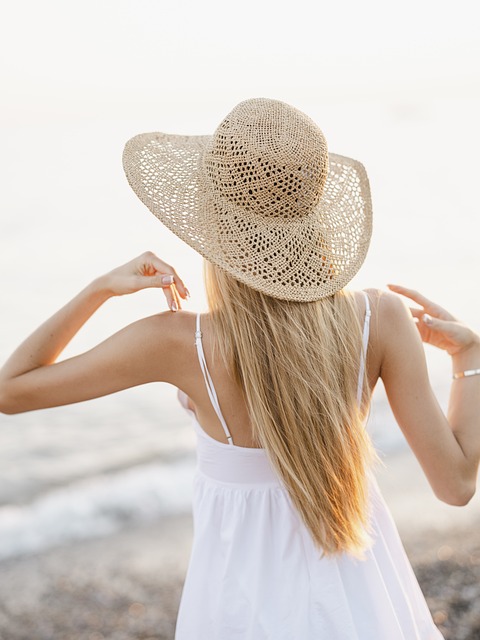 Overpacking apparel is a lot easier than you'd think. In a quest for preparedness, many choose to load their bag with enough clothes to last a month – and they're only staying one week. But ask yourself: do you really need to bring three outfit options for each day? A beach trip requires beach apparel; coats and heavy sweaters can stay where they are.
Typically, must-have women's beach apparel will include items like a swimsuit, a few tops and bottoms, and a light sweater or cardigan. Men should go for a casual button-down shirt, shorts or pants, and swimwear. Importantly, make sure you plan your vacation outfits according to your activities!
Worst: Formalwear
Packing your entire closet for a coastal trip is a no-go. Unless you know that you'll be heading out for dinner at an upscale restaurant while you're on vacation, leave the formalwear, high heels, and dress shoes at home. They're only going to take up precious space in your luggage. On the plus side, you'll have plenty of room left over to shop and bring back souvenirs!
Best: Beach Gear
Image courtesy of Pixabay
There's nothing worse than reaching your destination and not having the gear you want or need for an activity. Much like when packing apparel, you should have a general idea of the type of coastal trip you want so you can plan your gear. Looking to go fishing? You should probably pack your saltwater fishing gear. Spending your days lounging on the beach? Grab your beach bag to hold your sunglasses, book, and other knick-knacks.
Worst: Beach Towels
Unless you're going for a vacation rental, beach towels aren't a must-have item to bring with you on a coastal trip. Many accommodations will provide them for you, eliminating the need to bring your own. Like extra clothing, beach towels take up way too much space in your bag and increase its weight. Using provided towels also leaves you with a fresh towel every day, which is always a bonus.
Learning to Pack Smarter
Image courtesy of Pexels
Packing can get a little hectic, especially when you're trying to plan for "just in case" situations. Even if certain items may seem important at the time, you'll end up packing way too much and forgetting the things you actually do need. Lighten your load by considering the kind of coastal trip you'll be having, where you want to go, and the weather of your destination. You don't have to fit everything into a carry-on, but you want to have your essentials ready to go. Your dream coastal vacation is just one packing session away!