A trip to Yosemite will certainly be one of the greatest memories you will ever make.
There are many types of travelers in the world. Some of us plan our trips years in advance while others go with the flow and make plans once they arrive at their destination. Depending on where you're going and what you're doing, each of these techniques has pros and cons.
However, when it comes to exploring one of America's most beautiful national parks, a lack of planning can seriously mess up your trip. Yosemite is the fifth most visited national park in the country. As a result, you need to plan your trip carefully around weather, crowds, and other confounding variables.
Here are the top five things you need to take into consideration when you start thinking about your Yosemite trip. As you'll see, most of them require a great deal of forethought, especially if you're going at a popular time of the year.
1. Affordable Accommodations Go Quickly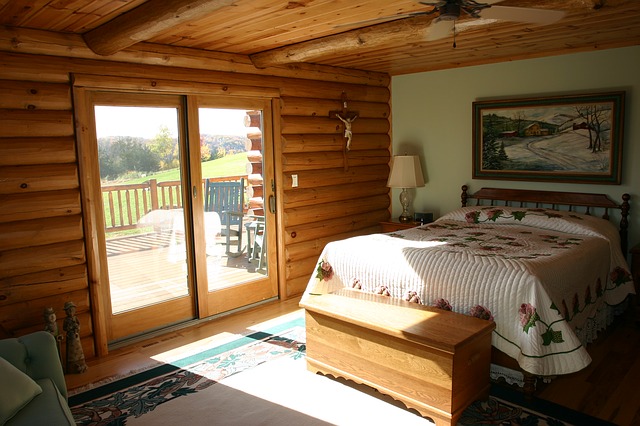 Image Source: Pixabay
Whether you're planning to stay at an AirBnB or one of the national park's lodges (or even a campsite), things fill up fast at Yosemite. This is an especially big problem during the spring and summer months. Roughly 75 percent of the annual visitors do their trip to Yosemite between May and October, so you'll definitely fight for a decent place to stay if you wait until the last minute.
Even if you book six months in advance, some of the most popular lodges like Yosemite Valley Lodge and Tuolumne Meadows Lodge will already be running low on open rooms for the warm months. The sooner you decide where to stay and make your reservation, the better. This is especially important if you're traveling with a large group that will require more than one room or campsite.
2. There Are Tons of Tours and Excursions to Check Out
There are tons of free activities to participate in – even for a just couple of days in Yosemite. In addition to hiking and exploring, the area around Yosemite is home to some amazing adventures that you'll have to book separately. For instance, you can raft down the Merced River or ride a horse through the mountains (all for a price, of course).
Waiting until the last minute to book any of these activities is ill-advised, especially if you're visiting during a popular month. Do your research now so that you can have all of your excursions planned far in advance.
 3. You Might Need to Go Shopping
Image Source: Pexels
A trip to Yosemite isn't just your run-of-the-mill vacation. You'll probably need to pick up some supplies before heading to the national park. For instance, you'll want sturdy hiking boots for your various treks, snacks you can keep in your hiking bag, bug spray, bear spray, and many other items. To check out a full packing list, look at this one by My Yosemite Park. The last thing you want to do is show up to this trip unprepared, so start shopping for your national park essentials with plenty of time before the vacation.
4. Flights to the Surrounding Airports Aren't Always Cheap
Flying to San Francisco, San Jose, or another nearby airport? Keep in mind that you could easily pay upwards of $300, depending on where you're coming from. It's smart to research cheap flights at least three months in advance to avoid falling prey to airline price jacks. Use apps like Hopper and Skyscanner to narrow down your best option, and make sure you book the flight as soon as you stumble across a great deal.
5. You'll Want More Than Just a Few Days at This Beautiful Destination
If you're an avid traveler, you're probably used to spending a few days at a time in each location. When it comes to Yosemite, keep in mind that the park takes up 1,169 square miles of gorgeous Californian wilderness. Unless you've spent a substantial amount of time in the Sierra Nevada Mountains, you're going to need several days to see all the giant sequoia trees, epic hikes, dazzling waterfalls, and unique cliffs.
Therefore, if you need to request PTO for a week, you should plan out this vacation in advance and give your job plenty of notice before disappearing into the wilderness. After all, cell service is limited inside the park. The sooner you start planning for your Yosemite trip, the easier the entire process will be.
Your Turn
No matter what time of year you're going, a trip to Yosemite is one that requires planning and research. Just deciding on which hikes to try and where to stay can consume hours of your time. Don't wait until the last minute; start your planning process now so that you're fully prepared to embrace the best of this national park. With such stunning views and a wide variety of activities, you won't struggle to fall in love with California's rugged wilderness.