Image Source: Pixabay –
When you envision your dream trip to Europe, you probably imagine warm, sunny days spent in cute little cafes. The problem is, so does everyone else.
The summer months (June to mid-September) are the busiest tourist months of the entire year. People also flock to some countries, like Germany, for a winter getaway around the holidays. These are considered the "peak" seasons in which European travel is more expensive and popular.
Your best bet for saving money and enjoying yourself is to visit a few countries during the spring months. Mid-march to early June is considered the "shoulder season" for European travel, and as a result, you'll reap numerous benefits by visiting early.
Here are just a few of the best reasons to visit Europe in the spring, including financial benefits and different experiences.
It's Less Crowded
Good luck getting close to Mona Lisa's smile or Big Ben's shadow during July. Millions of travelers battle their way into the most popular parts of Europe in the summer. Prepare to stand shoulder-to-shoulder with the traveler next to you in certain parts of famous cities.
By going in the spring, you'll avoid these tourist crowds and have the destination a little more to yourself. Yes, the weather will still be a bit cold, but at least you'll get to take your time strolling through new streets and museums. Because crowds are so much smaller, some museums and attractions even lower their prices.
You'll Save Money
 Image Source: Pexels
From your flight to your lodgings, every part of a spring European getaway is cheaper than one planned during the summer. You'll find immense savings simply by traveling when the weather is less favorable and people aren't on summer breaks. (Note: do avoid spring break weeks, which tend to be more expensive than other parts of the spring). The further your trip is from summer, the more money you'll be able to pocket in savings.
Many airlines even offer discounted flights from February to May in an attempt to make up for the slow season. I've snagged a ticket from the U.S. to Belgium for as low as $330 during March, and that's big money saved when compared to the average price of a ticket like that (potentially over a grand).
The Experience Is More Authentic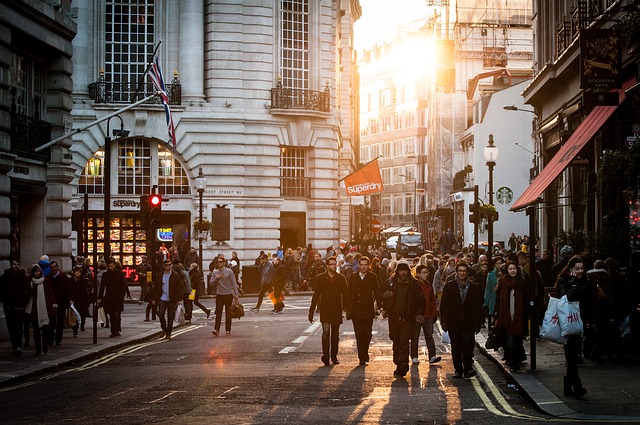 Most Europeans don't spend their days hanging with tourists and soaking in the sunshine. Depending on where you're traveling in Europe, the locals probably experience more cold weather and rain than you'd expect based on people's Instagram photos.
By traveling ro Europe in the spring, you'll get a better sense of what the culture is really like. You'll experience the cold temperatures, see locals in their usual routines, and generally avoid being overwhelmed by tourists and their activities. Sip on a hot toddy and do as the locals do when it's dreary outside.
Wildflowers Are Blooming
If you travel to Europe in the spring, many countries will be bursting with colors. From Italy to Holland, millions of wildflowers will come to life during the months of late spring. This is the perfect opportunity to see something that most summer visitors never get to see, and you'll fall in love with Europe in a whole new way, even if it's a bit chilly outside.
Lighting for Pictures Is Superb
For many travelers, photography is a big aspect of their trip. They want to snap hundreds of incredible photos, either to preserve memories for themselves or to use for their profiles online. Either way, you want to consider what the weather will be like when you're pulling out your camera. Bright sunny days are actually not a photographer's best friend.
Because temperatures are colder and the weather is likely to be a bit dreary during many spring days, you'll have an easier time taking photographs. The shade prevents harsh glares and keeps your photographs from looking over-exposed. This is especially helpful if you're an amateur photographer experimenting with a DSLR.
Wrapping Up
Unless you enjoying being squashed up against hundreds of other sweaty tourists and paying an arm and a leg for decent accommodations, don't head to Europe during the summer. Instead, opt for the less favorable weather but better savings and fewer crowds. Anyone who has traveled to Europe in the spring will tell you that it's totally worth skipping the summer experiences, especially if you're on a budget.