The Western United States is famed for its dramatic landscape that stretches across sprawling canyons, natural rock formations, and other geological wonders. Experience the beauty of the West by exploring these top 10 national parks.
1. The Grand Canyon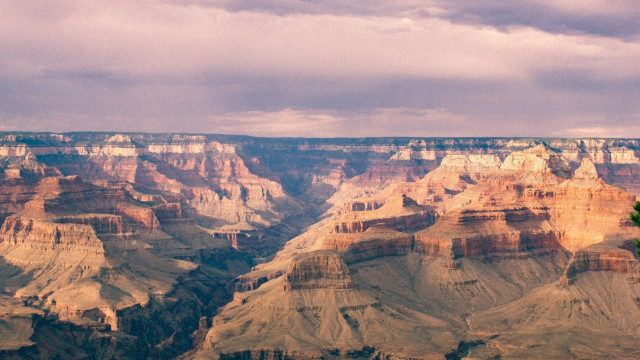 The Grand Canyon is one of the seven natural wonders of the world, making it a must-see attraction for every kind of traveler. You can explore this massive canyon on foot or by bike, in a vehicle, or aboard a raft that floats along the Colorado River—the very river that formed the Grand Canyon by carving its way through the red-rock landscape over millions of years.
Traveler's Tip: If you choose to hike the Grand Canyon, it is crucial to start your adventure with the right equipment and sufficient knowledge of the park. Load up a lightweight hiking backpack with enough food and water, a first-aid kit, a compass, and other hiking gear. For more helpful information on hiking the Grand Canyon, visit the National Park Service website.
2. Yellowstone National Park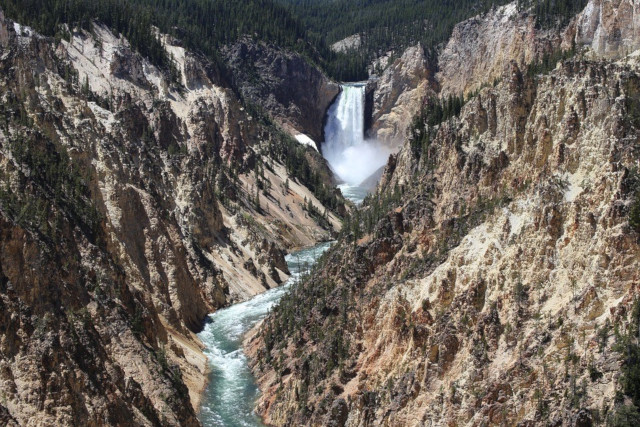 Yellowstone may be second on our list of top national parks to visit, but it was the first national park to ever exist—and not just in the Western United States, but in the whole world! There you will behold a variety of beautiful geothermal attractions resting atop a volcanic hot spot like rainbow-colored hot springs, Old Faithful Geyser, and Yellowstone Falls.
Traveler's Tip: Do not divert from the designated paths, or your adventure may be cut short with an emergency visit to the burn unit. Remember to stay a safe distance from all the animals you see throughout the park as well to ensure no unfortunate encounters occur!
3. Badlands National Park
The Badlands National Park in South Dakota is a geological fascination riddled with towering spires, gaping canyons, and other fascinating natural rock formations. This park boasts magnificent views and is one of the richest fossil beds in the world, making it one of the top national parks to visit.
Traveler's Tip: Start your journey at the Ben Reifel Visitor Center where you can learn important park information, grab a map, choose from several amazing trailheads, and take in an exhibit that displays fossils that were actually discovered in the park.
4. Arches National Park
Visit Arches National Park to wander through more than 2,000 sandstone arches carved by Mother Nature herself. Whether you walk along a mild trail or break out the rock-climbing equipment, you're bound to be captivated by these brightly-colored structures that have been whittled away by wind and water over the course of millions of years.
Traveler's Tip: If possible, avoid visiting this national park during Memorial Day, Labor Day, and Easter weekend or you'll be dealing with heavy crowds and limited parking.
5. Carlsbad Caverns
Carlsbad Caverns in New Mexico is comprised of more than a hundred caves—one of which is the fifth largest known cave chamber in the nation. This remarkable underground marvel is loaded with impressive stalagmites and stalactites that hang from the roof, rise from the floor, and join together to form massive columns.
Traveler's Tip: Don't underestimate the size of this national park. To get the full experience, you'll need at least half a day to wander through its expansive series of winding caverns. And don't forget to bring a jacket!
6. Crater Lake
In the Cascade Mountains of southern Oregon awaits Crater Lake, one of the top national parks of the west. This glittering lake and natural beauty that surrounds it was formed by the eruption of Mount Mazama, a massive volcano that drastically altered the surrounding landscape when it erupted over 7,500 years ago.
Traveler's Tip: Check the climate conditions before you plan your trip. It's not uncommon for roads to be closed in this area due to heavy snowfall for most of the year.
7. Monument Valley
Monument Valley, located in Arizona, embodies the true essence of the "Wild West" in the form of a vibrant red valley floor sprawled out beneath imposing sandstone towers that stretch as high as 1,000 feet tall. The marvelous contrast between the colorful red sandstone and the cloudless blue sky is sure to leave you breathless.
Traveler's Tip: Get the ultimate western experience by embarking on a guided tour of the valley on horseback.
8. Redwood National Park
The Redwood National Park in California is where you'll find some of the tallest trees this earth has ever grown. There's no doubt about it: even just a short, mild trip through one of the lush forests at this park may just be the most beautiful forest hike you've ever taken.
Traveler's Tip: Grab a map from the visitor's center and plan a hike to Enderts Beach where you and your companions can rest and enjoy a picnic by the water.
9. Yosemite
Yosemite National Park is another natural wonder in California that will leave you speechless. Wander through towering Sequoia trees, gushing waterfalls, and sprawling meadows of colorful wildflowers. This is one of the top national parks for families to visit, as there are plenty of mild trails that still serve up some amazing photo ops.
Traveler's Tip: If you're up for it, lace up your hiking shoes, pack your gear, and embark on the 20-mile Half Dome hike for an experience that you'll never forget.
10. Channel Islands National Park
Gaping red rock canyons and towering rock formations are definitely fascinating, but Channel Islands in the Southern California offers a unique experience that you won't get at the other top national parks in the West. Visit Channel Islands National Park for a coastal experience loaded with marvelous views and fun activities like kayaking in sea caves or snorkeling through kelp forests.
Traveler's Tip: There are four islands to choose from, but we suggest Santa Cruz Island for the most diverse habitat and fun ways to explore the scenery.
The Wrap
No matter where your travels take you, always remember to travel safely by researching foreign destinations, checking weather conditions beforehand, and packing plenty of food, water, and emergency gear.
Now get going on your next adventure!