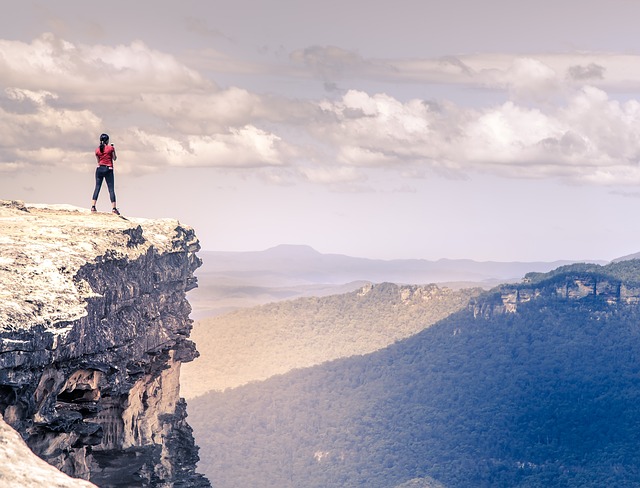 Rock climbing is a badass sport. However, it also carries a significant amount of risk. If you accidentally fall, you can be seriously injured. For this reason, you should invest in the best climbing harness you can find.
This will to make rock climbing a lot safer. But, with so many options available, it can be difficult to know which harness you should purchase. Let's look at some of the most important factors to consider when making this decision. P
Find The Right Type Of Harness
There are many different types of harnesses out there.
However, they might not all be suitable. You will want to consider the activity that you will be performing. This will dictate the type of harness that you need to buy.
For example, if you are looking for a competition harness, you will need to find something that is lightweight. Alternatively, if you want to take the harness when canyoneering, you would want plenty of seat protection and a strong belay loop. If you are just getting started in rock climbing, try talking to people more experienced.
They'll be able to tell you the qualities that you should be looking for in a harness. This will stop you from getting swayed by stylish, yet impractical, designs. You can also look at online forums in your sport.
They will frequently discuss multiple types of harness and their pros and cons. You can combine these reviews with your experience when trying on the harness. This will give you plenty of information to make a reliable, informed decision about the type of harness you should buy.
Choose A Harness That Fits
One of the most important considerations when choosing a harness is how well it fits you.
Understanding the climbing harness sizing will ensure that it is comfortable to wear. The best way to find out how well the harness fits is to try it on. Most stores will allow you to do this. i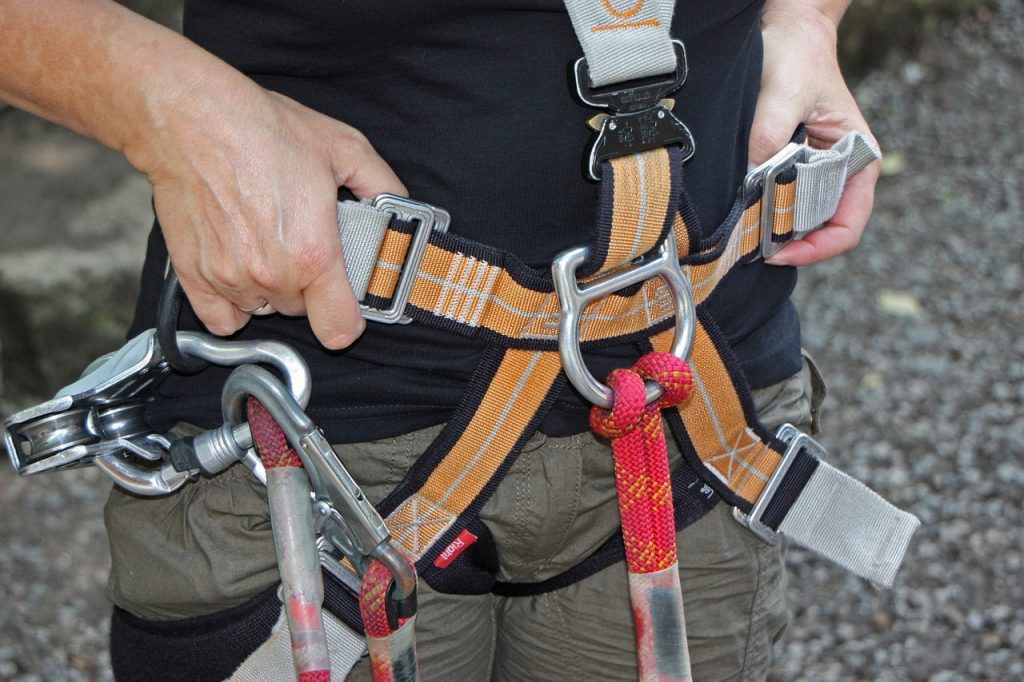 There is a specific procedure to use when trying on a harness. This will ensure that you are safe when climbing. You should also use this procedure when testing a harness in-store.
First, loosen the harness, then step into it. When doing this, make sure that the straps aren't twisted, you should also make sure that the belay faces towards the front of the harness.
Then, place the harness above the iliac crest, which is the most prominent bone in your hips, and tighten the waistband. You should make sure that you can't fit more than two fingers in the harness loop.
Finally, you need to place the leg loops. This isn't as important as the waistband placement. Generally, you want to make sure that your leg loops are secure and in a comfortable position.
Avoid areas that might pinch the skin. You should also consider the rise, which is the distance between the leg loops and the waist. This will determine which parts of your body get impacted hardest if you fall.
This is easiest to accomplish when you can adjust the leg loops.
Once you've got the harness on correctly, you can get an indication of how comfortable it is.
Depending on the store, there might be a climbing wall, where you can test putting weight onto the harness. Thankfully, there are many different types of climbing harnesses; this will make it easy for you to find one that is comfortable to wear.
Choosing A Safe Harness
If an accident happens while you are climbing, your harness will need to protect you from serious injury. For this reason, you should understand how the safety features of your harness work. Many modern climbing harnesses feature auto-locking technology.
This means that when you tighten the webbing on your harness, it automatically locks itself into place. This prevents the straps from loosening or coming undone in an accident. You should also consider the safety ranking of the harness.
To make it easier for climbers to find the right harness, the government decided to start certifying equipment and giving it a safety ranking. This ranking tells you the amount of force that the equipment can withstand.
To have the safest equipment, you want to find a harness that fits and can support your weight comfortably. You should also remember that the belay loop and the tie in points are the only parts of the harness that get tested. This means that if you don't use your harness correctly while climbing, you might still be at risk of injury, regardless of the safety ranking.
Features
Many harnesses will have some special features that make them unique. How important these features are will often depend on the type of climbing that you intend to do. For example, how many gear loops do you require?
Some harnesses will contain two while others will have five or six. You should also consider the material that the gear loops are made from, which will determine how flexible they are. In addition, consider the most convenient places for the gear loops to be located.
You might also want to find a harness that has wear indicators. These safety features help you keep track of how much wear has accrued on the harness. This can help you make a judgment about the right time to retire the harness.
Finally, you might want to consider the packed size of the harness. This might affect how difficult it will be to get through any tight squeezes that you might encounter on your route.
Conclusion
One of the most important parts of climbing is choosing the right harness. This essential piece of safety equipment can save your life during an accident. For this reason, you want to make sure that you choose the best climbing harness for your needs.