Rock climbers in the United States are spoiled with natural wonders to play around on. From coast to coast, there are all kinds of nooks and crannies packed full of opportunities for sport climbing, top roping, bouldering, free solo climbing, ice climbing, and more.
The US geography is chock-full of different climates, landscapes, and rock formations to fit the needs of first-time climbers, all the way to seasoned experts. This piece will focus on the gems in the south/eastern region of the country.
Here are three places to note.
1. Horseshoe Canyon Ranch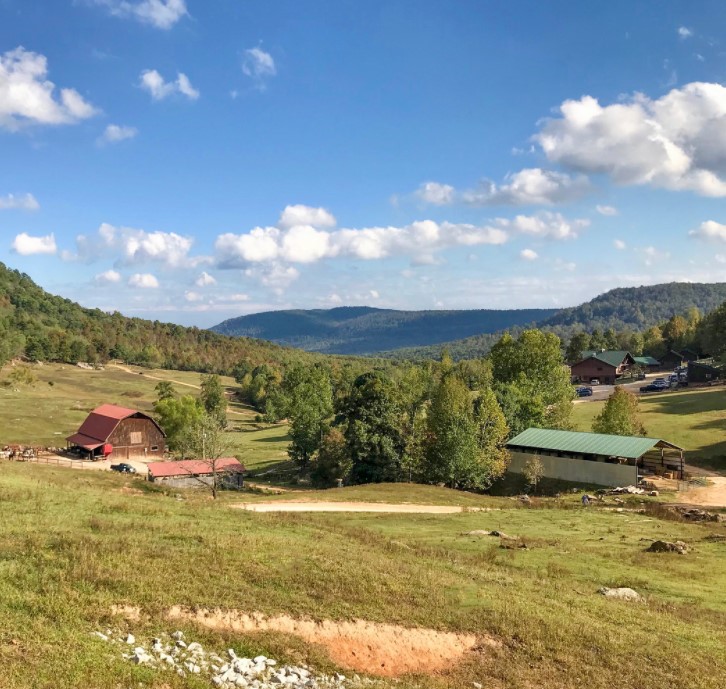 Horseshoe Canyon Ranch is a peaceful climbing paradise nestled in the Ozark Mountains of Arkansas. If you're a gamer, the pastures and landscape might remind you of Hyrule Field.
In terms of climbing, there are a wide range of high ropes and bouldering routes to keep you busy throughout your stay. Click here for more details. The general difficulty of the ranch is more on the moderate side, so it's great for new climbers looking to gain confidence.
While there are giant boulders scattered all over the place, the ranch is surrounded by a huge horseshoe shape of tall limestone cliffs – hence the name. The high routes have a myriad of cracks and trad climbs that won't disappoint. Perhaps the best part about Horseshoe Canyon Ranch is how well bolted the rock faces are with very few run out routes. While top roping is allowed, the routes need to be led first.
For accommodations, there are plenty of spots to camp around the ranch, as well as rustic-looking cabins to stay in. In addition to climbing, there is horseback riding, zip lining, and an awesome disc golf course on the land. Due to its location, it's recommended to visit the ranch in the spring or the fall.
2. Wichita Mountains Wildlife Refuge
Wichita Mountains Wildlife Refuge has been an animal sanctuary since 1901. Tucked away in the rolling plains of Oklahoma, the Refuge is a 59,000-acre jewel of the southern Midwest. The land is home to over 500 species, as well as countless climbing routes ranging in difficulty from 5.5 to 5.12a.
The climbing history in the Refuge dates back more than half a century. Similar to Horseshoe Canyon Ranch, there is a huge selection of sport and trad climbs. There are also plenty of bouldering opportunities scattered around. One thing that sets this spot apart is it's one of the only climbing areas in this region of the country with granite rock faces.
In terms of sport routes, the Echo Dome is a fantastic place to start.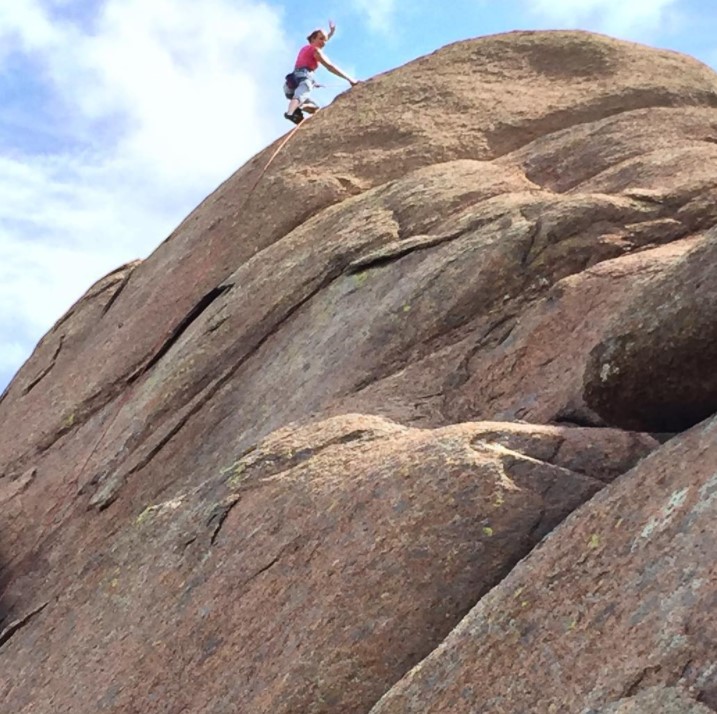 If you're feeling confident, the Lost Dome will certainly challenge your abilities. To find this route, from the Sunset Parking, head west up the trail until you hit the Crab Eyes boulders. The Lost Dome is hiding behind them.
For trad climbing, definitely check out Great Expectations – a giant crack route that shoots way up the slab overlooking a great chunk of the Refuge.
If you plan to make a trip out of it, click here to reserve your campsite.
3. Seneca Rocks
Seneca Rocks, located in the Monongahela National Forest, is one of West Virginia's most renowned landmarks. Comprised of sandstone rock formations, Seneca Rocks is filled with a variety of multi-pitch trad climbs.

The general difficulty of the park is summed up as moderate. The gorgeous summit pinnacle can be reached by most of the routes. If you want to start with baby steps, try to the Old Ladies Route – it ranks as a 5.2. If you want to climb any of the routes on the South Peak, you will need to hike up Roy Gap road from the visitor's center to access them. You will come to a creek with a man-made rock wall with stairs on the other side. For access to routes on the Southern Pillar, you'll need to go further up the road.
Whichever route you choose to climb, be sure to wear a helmet, as pieces of sandstone can easily come loose and ledges are known to collect debris. The more crowded the park is, the more common rock fall and chipping will be.
The services in the area include a climbing school, as well as guides to show you around. There is no cell phone signal whatsoever in the area. So prepare to be disconnected throughout your stay. For accommodations, Seneca Shadows Campground is your best bet. There is plenty of parking, showers, flush toilets, electric hookups, and more. If you need food, the town of Seneca Rocks isn't far.
Conclusion
Rock climbing is an activity that never gets old. If you call yourself a true climber, these spots in the Southern/Eastern United States need to be on your list.
Whether your bag is the high rope routes, bouldering, or simply hiking around and taking in the scenery, these places won't let you down. Now, this list is only the beginning of a long series. Stay tuned!