Travel, to me, is something I value more and more as I age. As a teenager, I began to see the true value of being exposed to other cultures and beliefs that so greatly differed from mine.
There are times where the stretching of your comfort zone can feel uncomfortable. Having said that, you usually come out on the other side with a sense of fulfillment. You grow, you learn, and you bask in the memories upon your return.
I also learned that upon my arrival home, I'm already forming new memories. These new memories can make it difficult to remember older memories in detail. I set out to better memorialize my trips moving forward so I can always have cherished memories to look back on and hold on to.
You don't have to be an influential travel blogger to adequately document your travel memories. There are countless ways to pay tribute to your travels, and I'd like to touch upon a couple of my favorites.
Make a Scrapbook
When it comes to looking back on your travels, it can be far too easy to lose particular moments in the fuzziness of your memory as the years pass by. This is why I always suggest bringing a vanity bag, or some sort of portable case to store your train ticket stubs, local crafts, and any other souvenirs you find yourself feeling particular sentimental towards.
Once you are home and getting back into the swing of your daily routine, it can be easy to be consumed by the post-travel blues. By creating a scrapbook, you are providing yourself with an opportunity to revel in the journey you just took.
You can always come back to it if any parts of the trip slips your mind down the road. The scrapbook can remind you of a restaurant you dined at, where you shared a riveting conversation with another fellow traveler or a local.
You may even come across little receipts that you didn't even mean to hold onto that will transport you to a particular point along your journey. A scrapbook enables your memories to remain crystal clear in your mind as your memories of the details naturally fade away.
I've always found it particularly therapeutic to make the scrapbook as digesting the significance of some of the events throughout your trip can take some time and won't fully register until you are revisiting the trip through the creation of the scrapbook.
Don't shy away from small mementos as those are the things I find myself looking back most fondly on due to the memories I associate with them.

Keep a Travel Journal
I took a trip last year where my first international stride took place in the Netherlands. I marveled at the surreal views in Grindelwald, Switzerland, and ended it soaking in the atmosphere from the lake in Como, Italy.
To this day, I can't think of a more tranquil moment I've experienced during my travels than just looking at the sunset reflecting off the lake with a glass of wine in my hand. It was at that moment I truly felt thankful that I had been keeping a travel journal.
I worked journaling into my daily routine. I'm an early riser, so I would start out by day with some caffeine, a pen, and a battered leather journal I had dug out of some luggage the night before my flight out of the states. It was such a wonderful outlet to jot down the feelings I was experiencing and the sights I had seen while they were still fresh in my memory.
I wrote about things that pushed me out of my comfort zone in the best way possible. I was able to carry the lessons I learned back with me to the states. In fact, after realizing how beneficial it was to reflect back on each entry, I started to journal more casually back home.
It's nice to be able to know what I did on a particular day and track my moods. It makes me more self-aware and in touch with my feelings. While I stuck to strictly writing in my journal, I would like to implement the use of photos next time I journal abroad.
I've always had a particular affinity for polaroid photos, and I think I could elevate my journaling by including my favorite photo of each day. It's one thing to share the photos on social media. It's a special thing to relive the emotions you were feeling based on the words you wrote on a particular day.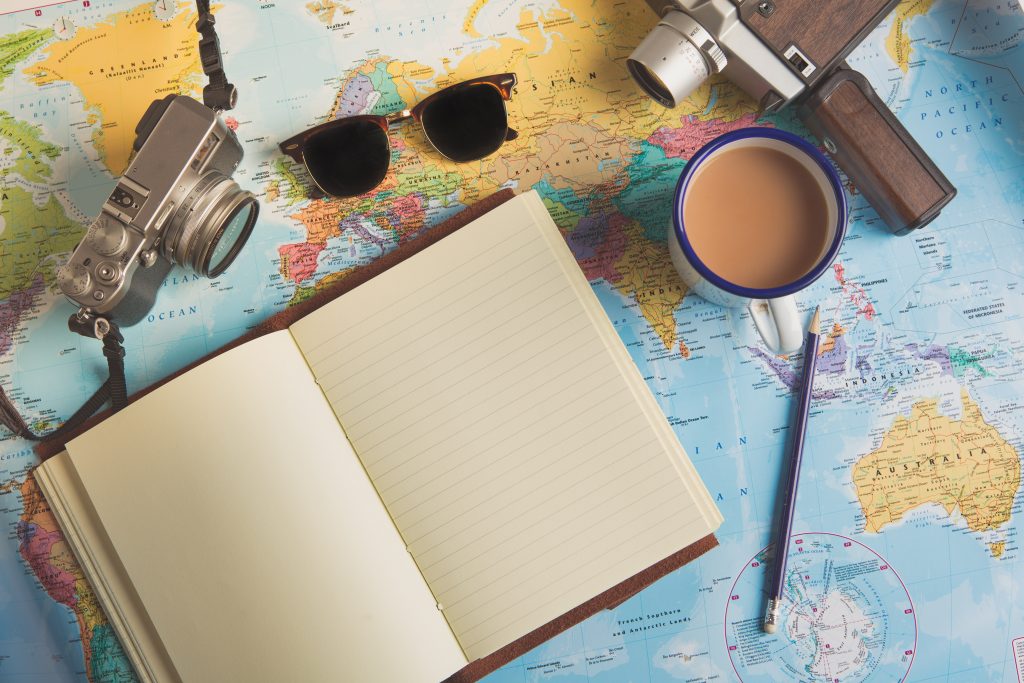 Turn Your Photos Into Wall Art or Other Photo Decorations
It's always a bittersweet feeling combing through photos when you get back from a trip. Conflicting thoughts are racing through your head. Did I take enough photos? Did I take too many photos to the point where I didn't properly soak in the local atmosphere?
I'm particularly sentimental about revisiting old photographs, so I never worry about taking too many. There are steps you can take as a beginner in order to elevate the level of your photography. What I struggle with is choosing my favorite ones that are worthy and compatible with the decor in the rooms I want to display them in.
What I've started to do after some trips is to select one or two photos to frame or turn into canvas wall art. I personally try to align the color landscape of the room to the color landscape of whatever photo I'm deciding on hanging in that particular room.
There is a special feeling that gets evoked in me when walking into a room after a difficult day and looking up at a photo where I suddenly feel enraptured by the memories I associate the photo with. Additionally, if you do document your travels, these photo-based gifts make excellent gifts for friends and family back home.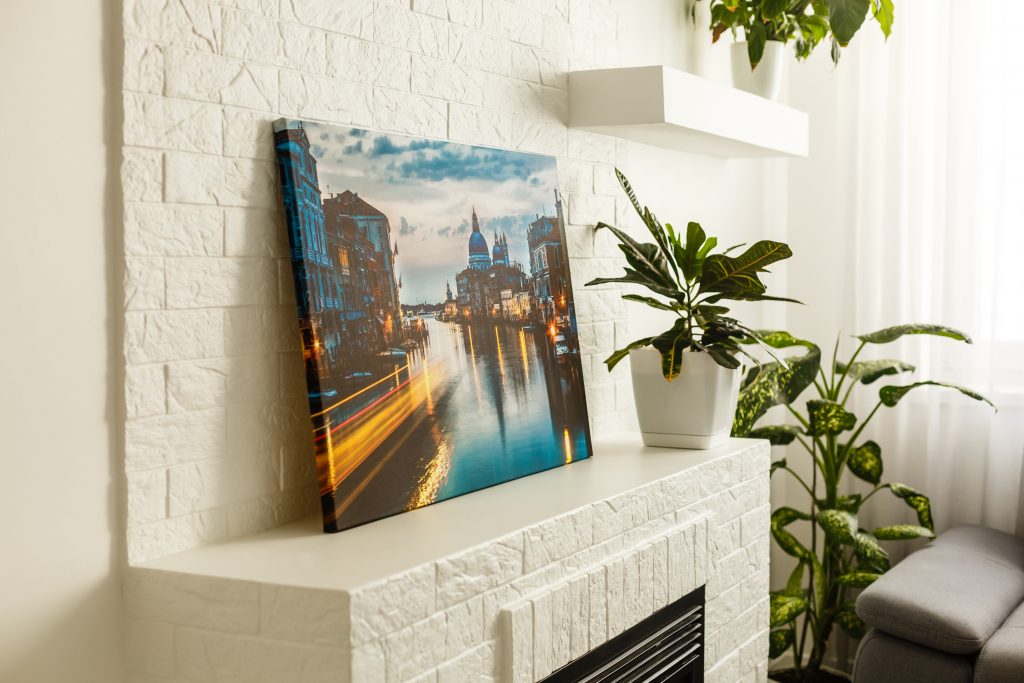 "Adventure is Worthwhile"
Travel is daunting, but oh so rewarding. If you are looking for an opportunity to develop a stronger sense of personal growth, then consider traveling anywhere. Obviously, I'm partial to exploring new cultures that open up my mind.
If that isn't feasible, there is still so much to be learned when taking even a small road trip to a new place within the country you live in. Don't pass up on opportunities to travel! Remind yourself of how valuable it is to document all of your travel memories along the way.
It will grow more and more difficult to do as you get enveloped in the chaos of adulthood. Take the extra time to document checkpoints along your journey, and collect as many mementos as possible, even if they may feel disposable at the time.
A time will come where your traveling days will be close to over, and all you'll have left is the collection of mementos and the memories that come along with them to relish in.