The frights of the Halloween season are out to scare you! Witches, glowing orbs, ghosts, and more. These spooky icons are all haunted legends that cover the grounds of America's most haunted roads.
What makes these haunted roadside attractions even creepier is they each hold a unique story — giving you chills with every tale. A custom spook meter has ranked each road to warn you of the haunts you'll read about.
The Spook Meter
This spook meter gathers the bone-chilling data from each road to measure the spookiness. The metrics this meter uses to rank each road are the number of ghost sightings, dangerous obstacles, deaths and accidents, and strange phenomena. We have ordered each road below from least spooky to spookiest to ease you into the scare.
Annie's Road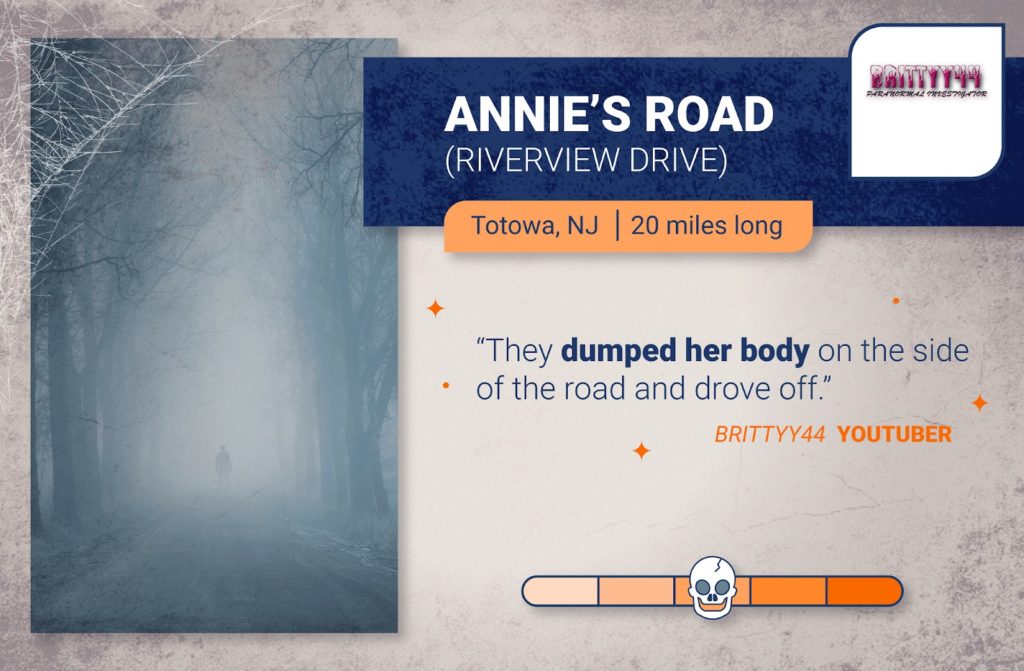 Located in Totowa, New Jersey — this 20-mile road ranks a 2.5 on the spook meter. The most well-known legend is of the "woman in white" who was killed many years ago from unfortunately being hit by a pickup truck after she was shunned from her boyfriend's car. Now she seeks revenge against all men.
If you plan on visiting this road you will find no cell phone reception and several other technology failures. As well as strange paranormal activity including glowing orbs, unexplained fog, and screams in the distance.
Haynesville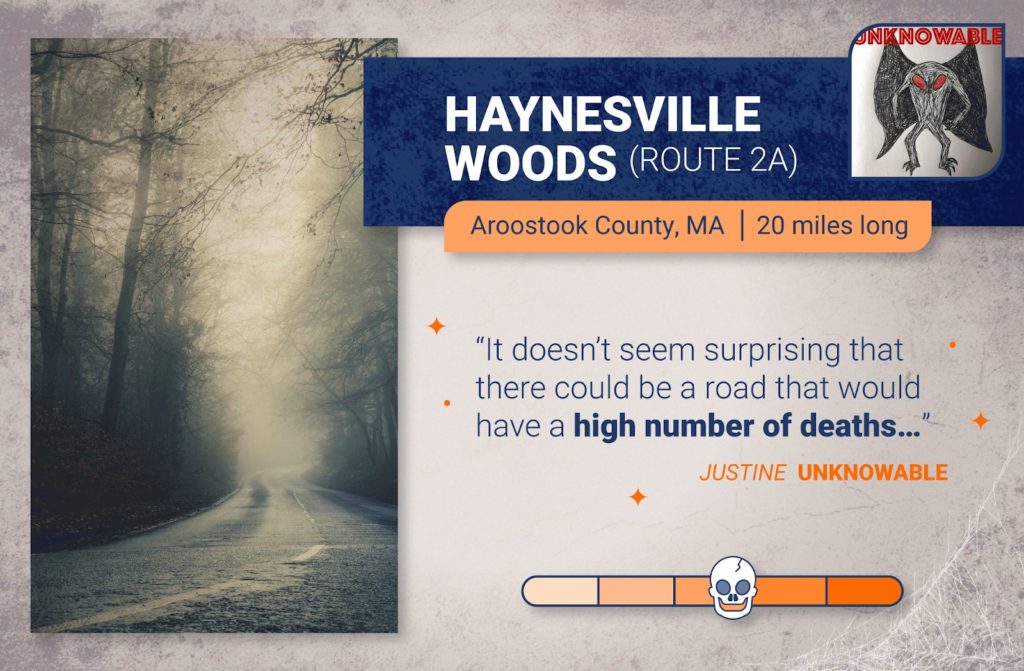 Located in Aroostook, Massachusetts — this 20-mile road ranks a 2.75 on the spook meter. They name Haynesville Road as a death trap due to the many poor lives lost to semi-trucks sliding out on the icy roads, a very sad occurrence. Because of these unfortunate losses, the road is haunted with lost souls.
If you plan on visiting this spot, you will find a little girl walking the road, who was killed by one of the semi-trucks that slid out on the ice. She is reported as a kind spirit, but unlike this little girl, there is a more haunted spirit who travels this road, too. She is a screaming woman who brings a cold energy with her, as said by those who have met her.
U.S Route 44
Located in Rehoboth, Massachusetts — this 237-mile road ranks a 3.0 on the spook meter. Locals around the area are all familiar with the haunted hitchhiker who plays tricks to drivers along the route.
This hitchhiker is a six-foot-tall redhead bearded man and has had plenty of tales told about him. Some of these tales include drivers driving straight through his body along the route, making it seem you have run over him. Others say they can hear his laughter through the car radio.
You may also summon the hitchhiker by riding with three people in the car and leaving an open spot for him — try it if you dare. Other spooky tales along U.S. Route 44 include people witnessing strange creatures that are the size of dogs but appear mutated. People also mention when they drive on these haunted roads, they have cell phone failures or their cameras don't work properly.
Archer Avenue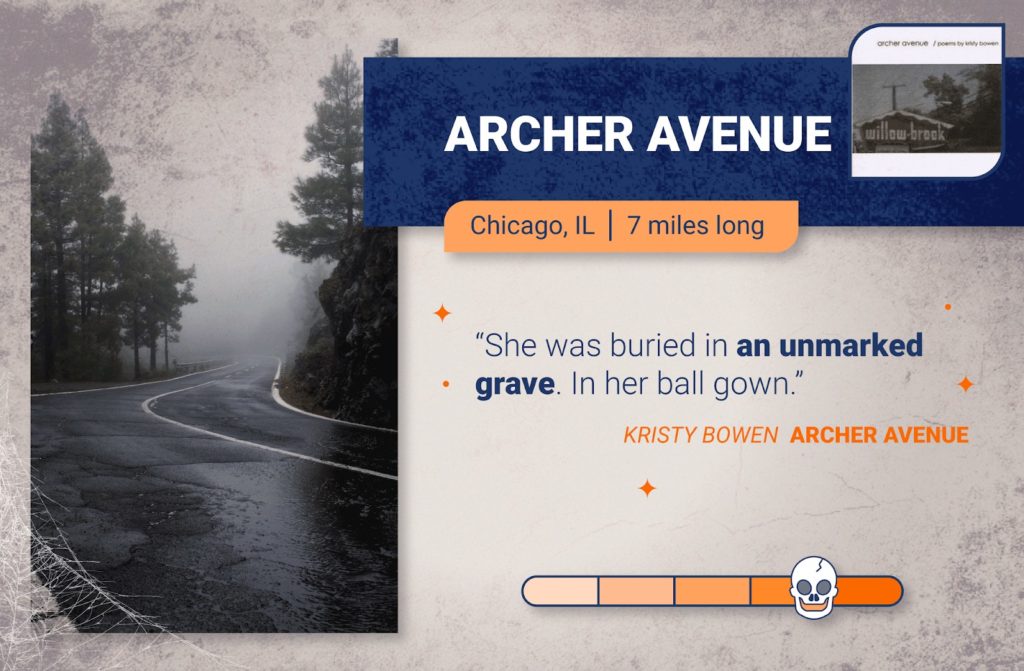 Located in Chicago, Illinois — this 7-mile road ranks a 3.75 on the spook meter.
The most famous ghost of Chicago roams Archer Avenue. Her name is Resurrection Mary. Her story starts in the 1930s when she walked home from a bad date at a dance. During her walk, she was killed instantly in a hit-and-run. Today there are claims of people seeing Resurrection Mary or people have had conversations with her.
If you plan to visit this road you will find other haunted happenings such as the mad monks that torture trespassers. There is no record that monks exist along these roads but there are plenty of stories – such as monks chasing trespassers and shaving their heads or forcing trespasser to kneel on uncooked rice for hours.
Time to Take a Road Trip!
You can travel along each of these haunted roads in a chilling route along the NorthEast region of the U.S. Find the full haunted road trip and read the rest of the stories of America's most haunted roads here — where you'll read the legends of America's most terrifying road, Clinton Road.
If you are courageous and looking for an even better scare, visit New Orleans, one of America's most haunted cities.