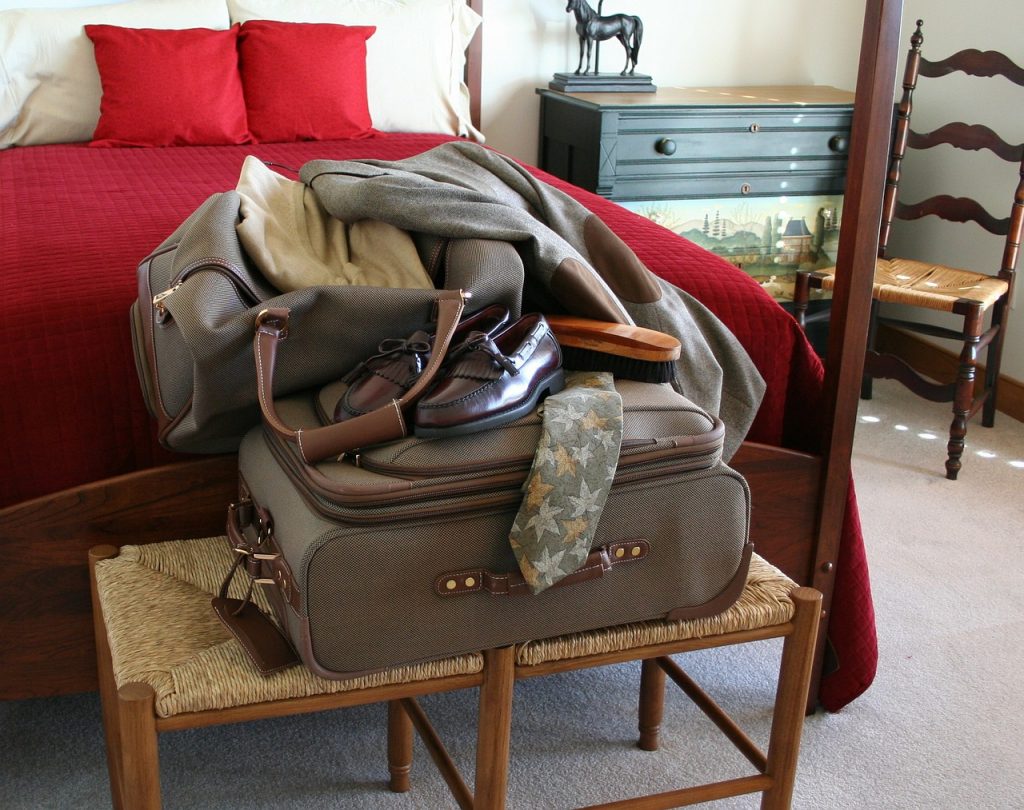 Traveling is filled with so many stressful components that nobody wants to have to worry about. There are flight delays, hotel costs, unforeseen weather changes, and much more. Knowing the basics of travel essentials – and what you can bring on the plane versus what's better to buy after you land – can save you a lot of time.
These spared hours can be put toward relaxing for the day, or even going on a new adventure.
So without further ado, let's get into it.
What To Buy Before Takeoff:
Carry On
Sometimes, it's easier to have your travel essentials in order before you travel. It saves you time once you arrive, and can even save you money depending on your destination. Islands or secluded communities often hike up prices. This is because visitors don't have the option to conveniently travel to cheaper stores.
If you're packing for your trip using a carry-on bag, you're allowed to bring up to 3.4 liquid ounces on the plane. Anything above this number will be taken at security, and you will not get it back. However, if you are checking a bag, which often has a fee associated with it, you can exceed the 3.4-ounce limit.
Keep this in mind when deciding what to purchase before your flight versus upon arrival. Shampoo and conditioner can wait, but if you have a special product such as your favorite perfume, makeup, skin defense treatment, or something difficult to find in stores, we recommend you travel with it.
Checked Bag
With a checked bag, you can bring a larger amount of clothing and shoes. But you can also bring some random household items. Some countries will have certain travel restrictions, so make sure to understand the rules before you travel.
That being said, video game lovers, coffee drinkers, photographers, sports lovers, and others may prefer taking the checked bag route of travel. You don't have to worry about the limits of a carry-on bag, and can bring what makes you happy.
Another important consideration when traveling is to think about the length of your flight, and how keep yourself entertained. Some people are able to sleep throughout the flight, while others tend to become restless and need distractions.
It's always smart to have a book or two with you when traveling. Additionally, you can now download movies and TV shows through the Netflix app if you have a subscription, or check out if you have in-flight entertainment.
Business professionals or digital nomads may choose to bring their laptops on the plane to do work. If you fall into this category, be sure to bring a charger, and ensure that you will have WiFi before making plans to work in-flight.
What To Save for After Landing:
In many cases, it's easier to purchase items upon your arrival. Airlines may not allow you to bring batteries, certain types of alcohol, anything flammable, etc. In many cases, this is not relevant to your trip, but it's important to be aware of these rules.
If you enjoy smoking or vaping, you may need to leave your cigarettes and portable vaporizers behind, to be purchased upon your arrival. If you're going camping somewhere that requires you to take a flight, it's important to be prepared to buy essentials like lighters and matches after your arrival.
Many people prefer to travel lightly and opt to bring a carry-on instead of a checked bag. If you fall into that category, you may want to hold off on purchasing travel essentials like toiletries, snacks, towels, or anything that might take up too much space.
Remember to leave extra room in your bag if you're planning to buy any souvenirs during your trip.
Personal preference is also something to consider when packing travel essentials. As tempting as it may be to bring your favorite pillow, blanket, or towel from home, sometimes it's better to leave it behind. Most hotels or rental homes will provide you with these necessities, and even if they aren't the best quality, they will save you space when packing.
Sports enthusiasts may want to travel with their favorite snowboard, surfboard, tennis racquet, or other equipment. But sometimes this is not the best idea. If you're going on a short trip, it could save you time or even money to rent these items upon arrival. Additionally, the equipment might become damaged in the airport or get lost, which would really take away from any plans.
Over to You
Traveling is an amazing opportunity to see other areas of the world, meet new people, try new foods, and even pick up new hobbies.
Many people strive to travel as much as possible during their lifetime, while others prefer to stay local. If you're someone who likes to see the world and has the opportunity to do so, do it. As long as you're prepared for your destination with the right travel essentials, you're pretty much guaranteed a good time.