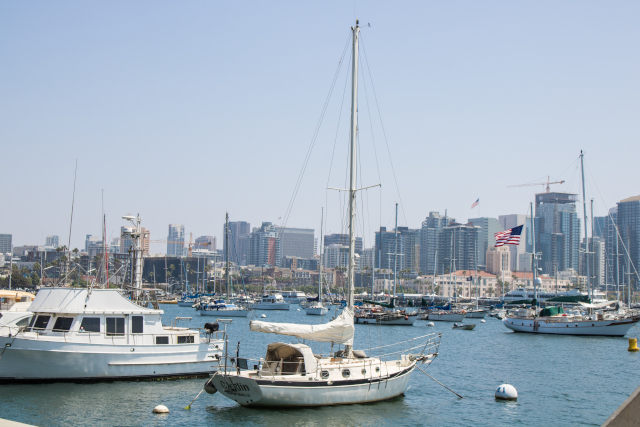 Commonly referred to as "America's Finest City," San Diego is a vacation destination that simply won't let you down, no matter what your travel style looks like. Its kaleidoscope of cultures pairs perfectly with its constant good weather and stunning beaches, and with more than 100 sunny days every year, there's really no bad time to book a flight to this Southern California city.
Because of its beautiful weather and wide variety of attractions, the city certainly draws its fair share of tourists from around the world. Large clusters of foreign travelers, overpriced marine knickknacks, and highly-overrated tours are far too common.
However, don't start labeling every popular activity in San Diego as an overpriced tourist trap. Some of the most beloved attractions are popular for a reason, and even locals can admit that they're worth visiting if you're in town for a few days.
Having just returned from the city of 70-degree weather and sunshine, I can wholeheartedly recommend these things to do in San Diego that are anything but overrated.
1. Biking Along Mission Beach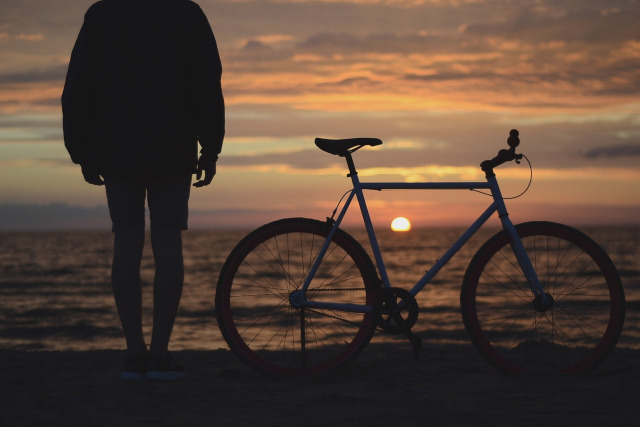 San Diego is one of the greatest jewels America has to offer. If you're looking for that authentic So-Cal, surfer-town feel, then spending a day or more at Mission Beach is an absolute must. This is the kind of place where vendors hang signs that read "No Shoes, No Shirt, No Problem." Everyone's in their sandals and swimsuits, and there's no shortage of ice cream shops and surf stores.
My recommendation is to rent a bike and cruise along the beach, searching for hidden gems along the coast. There are bars and restaurants to check out, as well as a sandy coast to enjoy when your legs get tired from peddling. Interested in paddle boarding or swimming? Cross the street over to Mission Bay where you can glide across calm waters and maybe even spot a dolphin or two.
2. Spending a Day at the San Diego Zoo
The word "zoo" usually encompasses a meager assortment of wildlife exhibits and some overpriced food, but in San Diego, the word takes on a whole new meaning. Located in Balboa Park, The San Diego Zoo houses more than 3,700 animals and is one of the largest open-air, cageless zoos in the nation. It even houses rare species like the giant panda and three polar bears, which you won't likely see at any other zoo. You'll find yourself comparing the entire setting to something at Walt Disney World instead of the zoos you have back home.
Don't underestimate the sheer size of the zoo: my partner and I explored it for about five hours and still didn't get to check out all of the exhibits. You'll need a full day to cover the full 100 acres of the park, so plan accordingly.
3. Picking Up Souvenirs at Seaport Village
Usually, I'm not a big fan of souvenirs. Who needs another tacky charm bracelet or coffee mug cluttering up their home? Still, I'll admit that shopping at Seaport Village was well worth the time. With an adorable merry-go-round, plenty of dessert shops, and stores carrying everything from high-end brands to cheap T-shirts, this is my kind of tourist trap. I'll admit I spent an embarrassing amount of money on ice cream so I could enjoy it as I strolled around the sunny shopping area.
While you're at Seaport, make sure to check out the nearby San Diego Bay fish market. You can find fresh seafood prepared simply on the dockside and see what the local catches of the day are. Don't fall prey to some of the overly expensive waterfront restaurants. Instead, hunt down some fish tacos at a nearby stall.
4. Kayaking at La Jolla Beach
If you're doing your research before heading to San Diego, you've probably already heard about the snorkeling at La Jolla Cove. There you can swim with bright orange fish and plop a seat next to a real-life sea lion, which is undoubtedly a worthwhile experience. However, La Jolla Cove can also be ridiculously crowded, and bumping into someone while snorkeling isn't fun.
Instead, try renting a kayak from one of the local shops and paddling your way over to the sea caves. There, you can take turns diving into the water and snorkeling from the safety of your own rental. No crowded beaches and sandy shoes for you. My partner and I used Bike and Kayak Rentals for our gear and were thoroughly impressed with their service.
5. Zooming Around Balboa Park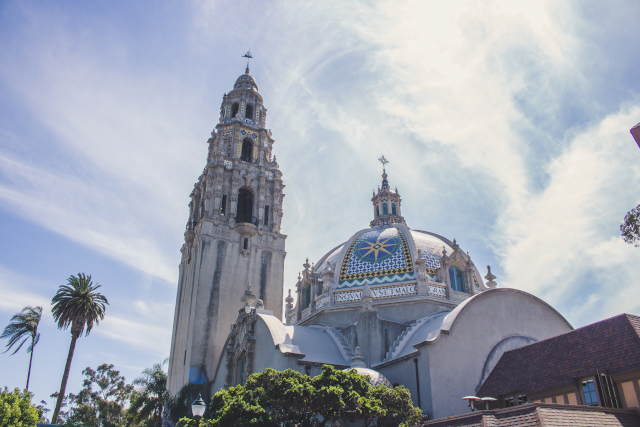 Hopefully, you're already planning to check out the zoo, but even if you aren't, Balboa Park is worth visiting on its own. Packed with educational and cultural exhibits, this is the place to be if you love exploring museums. Everything from the architecture to the gardens can be admired, so at least walk around the park if you have an hour to spare.
We made the mistake of leaving Balboa Park to the last minute on our trip, but thanks to Lime Scooter rentals, we were able to make the most of our remaining time and see the best parts of the park quickly. Locals aren't huge fans of the annoying electric scooters that seem to be popping up all over the city, but if you're a tourist on a tight schedule, they can help you see a large area in a matter of minutes. Just be respectful of pedestrians and don't dump the scooter in an inappropriate location once you're done with your ride.
Make Your Own Experiences
Like any city with a booming tourist industry, San Diego certainly has its traps. My advice? Steer clear of the guided tours and bus rides. Make your way through the city on foot as much as possible and find your own ways to enjoy popular places like La Jolla and Mission Beach. If you can swing it, definitely look into one of San Diego's top resorts! After just a few days in the Finest City, you'll see just why everyone calls it paradise.