Personal Creations via Flickr –
Owning a vacation rental can be a great way to earn extra income but it can come with unique challenges, especially if you are managing the property remotely. Despite some inevitable difficulties, the benefits of owning a vacation rental and managing it independently will be well worth it if you take these few steps to simplify your life.   
Security and accessibility
One critical aspect of managing your vacation rental remotely is making sure that your guests have convenient access to the property while still maintaining your property's security. The best option for ensuring that your home is secure and accessible is by installing a smart lock. A smart lock will allow you to provide a unique access code for each guest, as well as give access codes to maintenance and cleaning crews.
Another option is to install a lockbox. If your vacation rental is in an apartment building that needs a key you may end up installing a lockbox for the outside of the building anyways. One downside to using a lockbox over a smart lock is that a lockbox code needs to be changed manually in person. Either way, both options will allow your guests around the clock access to your home while maintaining its security. Matt Edstrom from GoodLife Home Loans says, " Installing a smart lock on your vacation rental can give you peace of mind, add convenience, increase your home's security and prevent you from having to call a locksmith if your guests lose their keys.".
Energy efficiency
Installing smart light bulbs and a smart thermostat in your home is another way to guarantee that your vacation rental is welcoming to your guests. Smart light bulbs will allow you to turn the lights in the home on before their arrival, this is a nice touch if your guests are arriving after dark and can create a more inviting environment. Additionally, smart light bulbs can help you ensure that when your vacation rental is unoccupied that you're not wasting electricity. Smart light bulbs can last up to 15 years, this can save time spent changing burnt out light bulbs.
Installing a smart thermostat in your home has similar benefits to installing smart light bulbs. A smart thermostat will allow you to turn on the heat in your home before your guests arrive. If your guests are arriving late at night during the winter months, it could be unpleasant for them to arrive at your rental only to find out it's below 50 degrees inside. A smart thermostat will also give you the ability to make sure that heat and air conditioning aren't being used unnecessarily which can help decrease your utility expenses.  
Cleaning and Maintenance
Having a clean and presentable vacation property can make or break your reviews and future business. Do your best to find a reliable cleaning crew who can meet the standards that you expect for your property. This might require a few trips in person to ensure that you find a cleaning service that you're happy with. Having a reliable cleaning crew can also provide you with a point of contact to inform you of any damages that may have happened to make sure that the property is efficiently maintained. It is also helpful to find an emergency contact or handyman in the area who can handle any urgent issues that you are unable to be around for.
Create a list of local businesses near your vacation rental and keep that information in a binder on the property for your guests to use. This list should include an electrician, plumber, cleaning service, handyman, or any other emergency resources you have in the area that might be relevant to your property. Make sure that your vacation rental is adequately stocked for at least one year of rentals unless you are sure that you can visit your property more frequently. Items that should be sufficiently stocked include toilet paper, tissues, coffee, coffee filters, soap, garbage bags, paper towels, and cleaning supplies.
Recommendations and Hospitality
Create a guidebook for your guests that includes your favorite places to eat and visit in your area. Give them a direct phone number to contact you if they need to reach you on short notice. This guidebook can also include any instructions they might need to use the TV, WiFi, shower or any other amenities on the property.
Consider providing your guests with applications like Netflix or Amazon Prime. If your vacation rental is in a rainy area provide umbrellas or add a personal touch by providing extra toiletries and premium bedding. There are so many unique ways to make your rental property hospitable, and most can be managed remotely.
Plan a Yearly Visit
Despite the precautions that can be taken to ensure that your vacation rental is always in it's best condition while you manage it remotely, planning a yearly visit will still be beneficial. A yearly visit will be your opportunity to restock items in your vacation rental as well as check on everything in person.
Don't be afraid to add a little flair to your rental property! Decorating can take your 'cookie cutter' vacation rental to the next level, but walk a fine line between comfort and obnoxious. Hang up a few shots of local picturesque spots. CanvasPeople is an easy way to take your own pictures and turn them into awesome home décor. Decorating your vacation rental can be a fun way to express yourself but do so in a way that will be receptive for all your guests.
Despite having a cleaning crew to update you on any issues, there could be items that they have accidentally overlooked. This will also be a chance to check in with your cleaning crew and make sure their work is still meeting your standards. Visiting in person can also be an opportunity to take care of any small maintenance items that you can handle yourself, like changing the air filters or replacing batteries in the smoke detector and smart lock.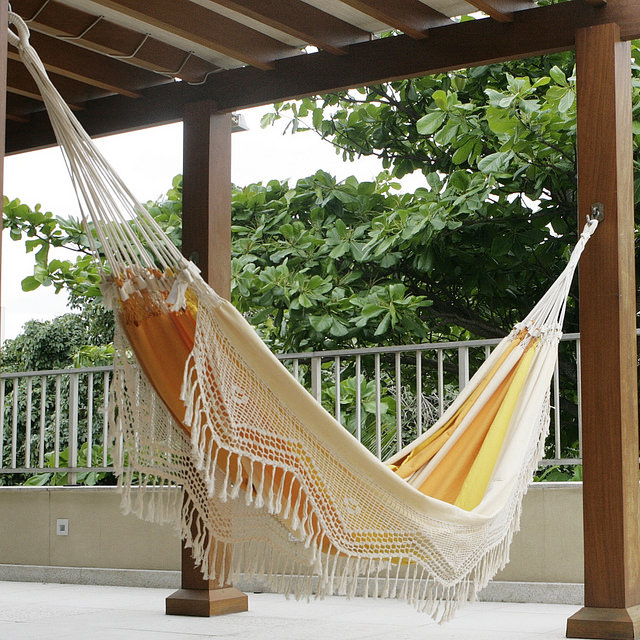 The Wrap
Although managing your vacation rental remotely can pose some unique challenges, it can certainly be done well. Each rental property has nuances to managing it remotely. By implementing the tips from this guide, you can be confident that your property is managed just as effectively as if you lived nearby. Not only will managing your vacation rental remotely save you money, but it will also provide you with a vacation home for personal use. It doesn't get much better than that. If you don't currently own a second property for vacation rental, keep in mind that you can always rent out your personal property while traveling to make some extra cash.