Image Source: Pexels  –
Giving unique travel gifts is always a fun experience. You know the recipients will take these items with them across the world, using them to build memories and share things with those back home.
Although you might want to splurge and gift them something impressive like a drone, most of us don't have hundreds of dollars to drop on each friend and family member. That's why I've come up with a list of affordable but extremely useful gifts for the globetrotter in your life.
Oh, and if you're a traveler (which you probably are), don't feel guilty about using a few of these ideas to treat yourself.
Note: Impulsive Wanderlust is a participant in the Amazon Services LLC Associates Program, an affiliate advertising program designed to provide a means for sites to earn advertising fees by advertising and linking to amazon.com.
RFID Protected Wallet
Pickpocketing and purse-snatching are no longer your biggest worries when it comes to thieves. In many countries besides America, contactless cards are used more frequently, which means that thieves have turned to more advanced methods of criminal activity. Hackers can use something called "radio frequency identification" (RFID) to access your credit card wirelessly.
With the RFID wallet, you can block this kind of thievery and keep your credit cards safer while traveling abroad.
The RFID Wallet is available on Amazon for $15.99.
Compression Socks for Long Flights
Image Source: Pexels
Most avid travelers know that compression socks are must-haves on long flights. This is because the longer you sit on a flight, the higher your risk of developing a blood clot becomes. Compression socks are small travel gifts that help with circulation and keep your feet and legs from swelling up after international flights. Check out these fun options from Comrad Socks.
Portable Solar Charger
If you're shopping for someone who likes to go off the grid frequently, a solar charger is an excellent gift idea. These devices use the sun to charge cell phones and other electronics, which means that even while camping or hiking, a person can keep up with their power needs.


I highly recommend this solar charger on Amazon for $46.99.
Dry Bags
Image Source: Pexels
Whether your friend sticks to city-hopping or outdoor explorations, rain can always put electronic gear and papers at risk. That's why traveling with dry bags is a smart idea no matter where you roam. These containers are made of waterproof materials, so when a torrential downpour suddenly hits, electronics and other valuables can stay safe and dry. These from REI have excellent reviews and are only $36.95.
Packing Cubes
Image Source: Pexels
Everyone gets tired of living out of a small suitcase eventually, but staying organized can definitely prevent things from getting out of hand. Packing cubes keep everything in place and can even help conserve space on longer trips. Plus, if you're forced to repack at airport security, you don't have to pick up your loose undergarments in front of everyone. Check out these packing cubes from eBags for $59.99.
Hiking Boots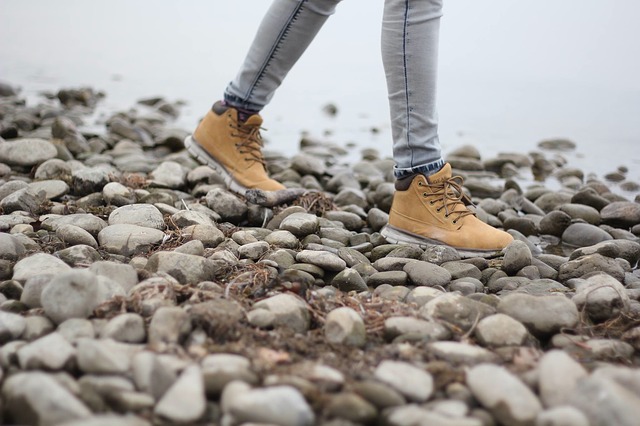 As long as you're willing to spend a little more money, hiking boots are a gift that any avid outdoor traveler will appreciate. Don't assume that just any lace-up boot will work; do your research on durability, comfort, and waterproof qualities. I've been wearing my Merrell hiking boots for years now, and they never let me down. My partner, on the other hand, loves his lace-ups from Cabela's. Don't worry about the brand name so much as the quality, and be prepared to spend a decent amount.
Padded Eye Mask
When people travel frequently, they know that sleeping arrangements aren't always ideal. Bright hotel rooms, long flights, and even car or train rides might offer the only bit of rest. By giving them a padded eye mask that puts slight pressure on the eyes and blocks out light, you'll buy them a little bit of extra shut-eye, which is invaluable.
People highly recommend this mask from Amazon for just $7.99.
Lonely Planet's Best in Travel 2018
 
Every year, this company comes out with a book that highlights the best places to travel, as well as travel trends and interesting stories. Any globetrotter will have a blast flipping through the various pictures and countries while plotting their next adventure. Get it at Walmart for just $17.11.
Bulletin Board Map
One of the best parts about traveling, at least for some of us, is checking a place off your bucket list. I love placing a pin in each city I visit on my bulletin board, which has a picture of the world map on it. It's incredibly satisfying to push a pin in after each trip comes to an end, and I can guarantee that many other travelers will appreciate it. I got mine from EarthBound for $24.95, but I also love this physical globe for $22.95.
Airbnb Gift Card
Image source: Pexels
When it comes to travel gifts, any traveler on a budget knows that Airbnb is the best service to use, so why not pay for a night of accommodations on one of their next trips? Even just a $50 gift card could pay for one or two nights spent in an exotic location.
The Wrap
Hopefully, these ideas sparked some inspiration and gave you the perfect present for someone special. There's something so gratifying about giving the gift of memories and future adventures at this time of year, so use this opportunity to inspire and aid your favorite traveler.