There was a point in the past 50 years the prospect of taking an RV road trip was low-brow and lame. It was the laughable way in which families traveled in large groups. Then, out of the blue, an RV boom took place in America: recreational vehicles have hit records sales and become increasingly popular amongst avid explorers.
Millennials are especially excited to embrace this mobile, yet comfortable manner of traversing the United States. It's trendy, and for good reason – RVs provide a less structured vacation for the free spirit who wants to get outside and detox a bit from the real world.
If you've been seeing mobile homes and RV adventures posted all throughout your social media feeds, you might be considering taking your first RV road trip.
As exciting as that sounds, there are certainly some things you should factor into an RV road trip planner before you load up in a mobile home. Let's discuss.
1. Plan Your Campground Stays in Advance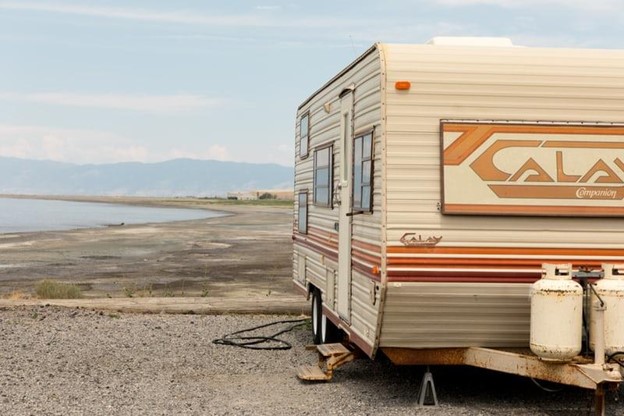 Although RVing might be a fun activity for spontaneous adventurers, it doesn't mean you can park your vehicle just anywhere on your journey across the states. If you want running water, electricity, and safety, you'll likely need to book a campground stay at an RV lot.
Reservations at national park RV campgrounds often fill up weeks or even months in advance. If you're planning on just dropping by in hopes of finding a spot, you might wind up spending the night in a Walmart parking lot with no hookups.
To search for available spots you can reserve in advance, use an app like Allstays or RV Parking. The sooner you can book a space, the easier it will be to enjoy yourself on your vacation across the country.
2. Bring Various Forms of Entertainment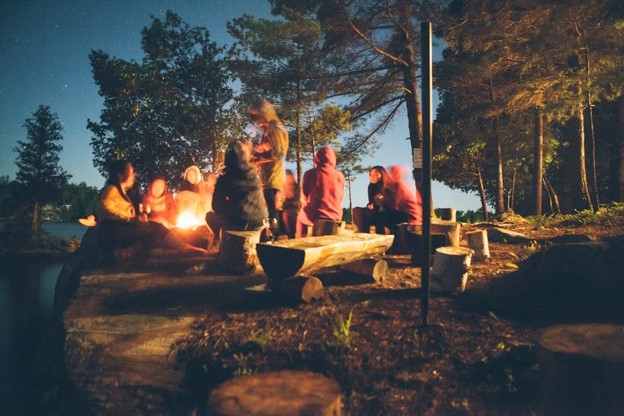 Let's not sugarcoat it: an RV road trip isn't about 24/7 excitement. Much of your experience will involve long periods of sitting in the car and uneventful nights in the outdoors.
That's why it's smart to consider bringing several forms of entertainment when planning an RV road trip. Throw in your expanded pack of Cards Against Humanity and bring along a few board games. You'll also want to pack books, video games, and movies for those long days when you just need to relax.
If your crew needs WiFi to stream films or research the next day's hike, remember that many campgrounds don't have free internet. You might want to invest in a hotspot device that will give you better access to the web.
3. Don't Be Afraid to Get Off the Beaten Path
Just because everyone is staying in the borders of national parks doesn't mean that you have to. Don't hesitate to branch off and do your own thing on less-traveled roads.
For instance, if you want to visit the Great Sand Dunes National Park, don't just stay in the park borders – look for camping near Alamosa, CO that will get you out and about in the nearby areas. When you're in Florida, don't go for the overbooked beach-front spots. Instead, consider more inland grounds with comfortable swimming holes and hiking options.
If you're hiking into the Grand Canyon, don't forget to explore the close town of Sedona and its national forest. Although popular destinations are usually popular for a reason, there are secret gems scattered across this land we call home.
When most people think of embarking on a cross-country RV expedition, their mind immediately jumps to staying in national parks. However, those aren't the only places with incredible accommodations. Search for hidden jewels that your favorite Instagrammers don't even know about!
4. Pursue What Interests You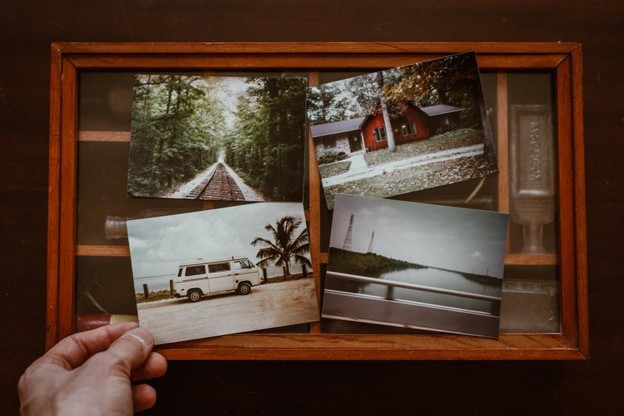 There's no set checklist for an RV road trip across America. You're not required to hit certain national parks or visit every state. Instead, focus on pursuing what interests you.
Some travelers plan American road trips to spend more time in the outdoors. Others do it to get away from the hustle and bustle of regular life. If you want, you can even visit historical sites rather than natural wonders or state parks. There are no rules carved in stone!
Don't just follow the first guide you see to exploring America via RV. Think about what your hobbies are and where your passions lie, then structure your vacation around those.
5. Prepare for the Unexpected
Okay, now here comes the less "exciting" part: being prepared.
Although you might not want to think about boring emergency procedures and packing items you likely won't use, it's always a good idea to prepare for the worst while expecting the best.
Tips for Feeling Prepared on an RV Road Trip:
Bring a first-aid kit and plenty of medical supplies. Remember to bring extra doses of prescription medications, just in case.
Pack plenty of flashlights and lanterns in case your power goes out.
Include hiking gear on your packing lists – such as compasses, army knives, and backpacks.
Expect any kind of weather; bring rain gear, warm clothing, and thick socks.
Put important documents somewhere safe (RV documentation, proof of ownership, insurance, emergency contact information, etc.)
Throw in a few backup battery packs to charge cellular devices in emergencies.
Although you likely won't experience any dramatic emergencies on the road, you'll feel better knowing that you've thought of dangerous scenarios and packed accordingly.
Another suggestion: research your route well in advance and mark important locations such as emergency rooms, gas stations, and rest stops. Although Google maps can tell you all of this, on an RV adventure, you might wind up on roads that don't have the best cell services. Keep written directions and addresses on hand.
To Sum It All Up
Planning your perfect RV trip isn't just about picking locations and snapping cute pictures once you rent the mobile home. In order to have a good time, you'll need to plan in advance and pack with purpose. Think ahead to avoid nights without camping accommodations and bored adventurers.
An America road trip in a recreational vehicle can be an incredible experience – if you prepare correctly and give it plenty of thought ahead of time.