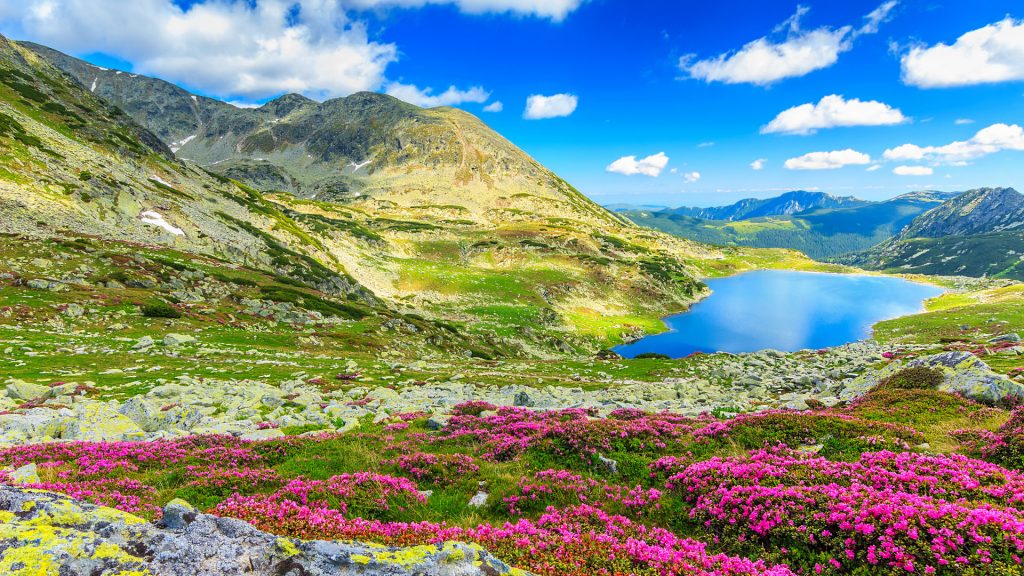 Taking a trip to visit Romania is sounding more and more like a holiday destination. Fairytale castles and medieval cities, notorious legends about lord vampires, churches painted of alive colors, rocky mountains and smooth hills, traditional towns that seem of another time, and fantastic landscapes to enjoy nature, sports, and bird watching – are just a handful of reasons to check out this beautiful country.
In today's article, we will present to you five reasons why Romania is magnetizing such a great number of visitors these days.
Embark on Bucharest Adventure Through Communist Cafés, Villas and Europe's Hottest Bachelor Parties
Despite its bad reputation, Bucharest is a dynamic and fun city where the vestiges of communism coexist with the most unbridled capitalism. According to Bucharest Bachelors, a party organizer for foreign visitors, their capital city has become one of the greatest party spots in all of EU.
Many travelers spend only one night in the city, on their way to Transylvania or the Carpathians, but it is worth spending a little more time to see their modern cafes, some Orthodox churches, the elegant art nouveau villas and some surprising Communist vestige – such as the Palace of Parliament.
Considered an incredible waste of the dictatorship and, simultaneously, an impressive display of national materials and crafts, most visitors conclude that the country's parliament is a mixture of both. Regardless of its sinister purposes, the emotions aroused by the old "House of the People," its size (similar to that of the Taj Mahal) or the Pentagon, is one of the largest buildings in the world and must be seen to be believed.
Explore Bran Castle and the Legend of Dracula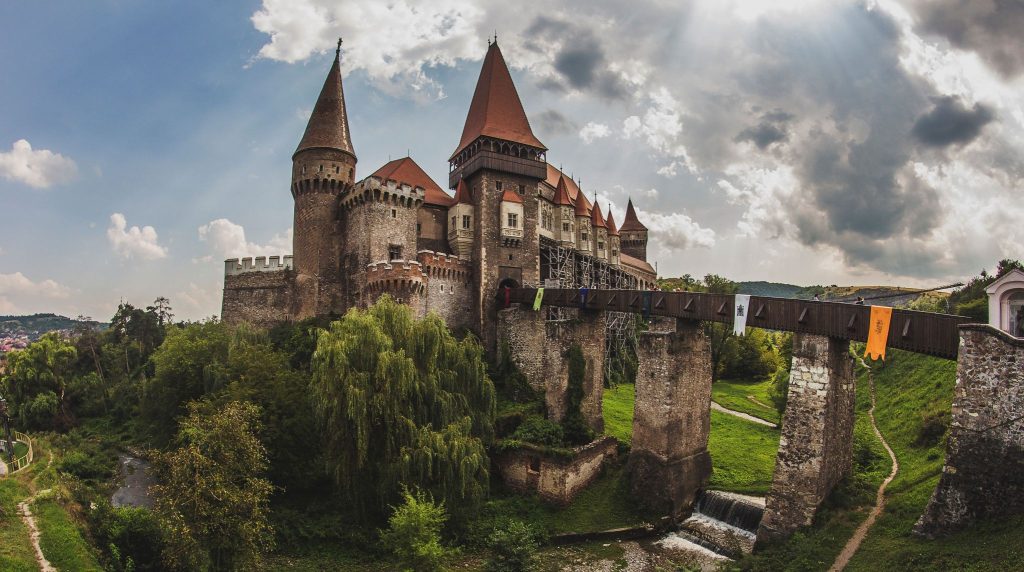 There are few countries where a legend almost completely dominates its tourist image. This is what happens to Romania with Dracula. And the key place of all is the castle of Bran, with its towers and battlements dominating a mountain pass of Transylvania surrounded by forest and fog.
Its exterior is worthy of a horror movie, but the interior is anything but spooky with white walls and a patio decorated with geraniums. Legend has it that Vlad the Impaler (who inspired the character of Count Dracula) was imprisoned here and tourists follow in his footsteps through a set of secret patios and passages.
Dracula's castle was abandoned for centuries. In 1920, however, it was transferred to the Queen consort Mary of Romania – thanks to their efforts to keep the country together. In fact, in the fortress, there is more information about the queen than about the character created by Bram Stoker. There are more and more houses and pensions to sleep in Bran, although most visitors are only going to spend one day in Brasov.
From Bran, visitors usually complete the visit with a climb to Poiana Brasov, a small ski resort with 20 tracks that presumes to be the setting for the film Cold Mountain.
When you visit Romania, going to this spot is a must!
Witness Delta of a Magnificent Danube
After traveling 2,800 kilometers through Europe and crossing many countries, the Danube creates huge wetlands in eastern Romania before emptying into the Black Sea. In the town of Tulcea, the river is divided into three main arms, giving rise to an area of ​​4,000 square kilometers of marshes, islets of reeds and sandbars.
Under the environmental protection of the Danube Delta Biosphere Reserve, the region has become a refuge for fish and birds. It is a fantastic place for ornithologists, fishermen and anyone who wants to escape from the madding crowd. You can see species such as European rattlesnake, European osprey, and even one or two bee-eaters.
The largest port city in the delta is Tulcea, from where numerous boat trips depart from this vast wetland, and whose sleepy port of Sulina is its main attraction.
In the mid-nineteenth century, it was chosen as the headquarters of the European Commission of the Danube, an early multinational initiative born to transform the delta channels into a navigable route. And here came Russians, Greeks, Turks, Iranians, British, French, and Germans. All of which created a truly international and even luxurious surrounding.
The Second World War ended with the project, but something remains…
Walk-In the Footsteps of the Vampire and Enjoy Cluj-Napoca

The north of Transylvania is covered by beautiful and raw mountainous landscapes with a brushstroke of Bran Stoker as an extra tourist attraction. These are the basic reasons to travel through northern Transylvania when you visit Romania. The heart of the region is Cluj-Napoca, the second-largest city in the country, which now has bohemian cafes, restaurants, music festivals, nightclubs, and bars, as well as being the center of contemporary art.
Its youthful atmosphere and nightlife can be owed to its thousands of students. Cluj increasingly receives more visitors related to the increase of flights to more European cities, although normally they fly to Brasov, Sibiu or Sighisoara.
Cluj has a beautiful architecture, from the second largest Gothic church in Romania to baroque buildings and medieval towers, as well as many galleries and gardens. In the old town, we also find picturesque restaurants and historic houses and in the student quarter, there are writers' centers and wonderful cafes, as well as a beautiful botanical garden and a majestic Hungarian cemetery.
From here, travelers tend to detour to Bistrita, following in the footsteps of the vampire, who often disappoints because with its pastel-colored Renaissance buildings, has few similarities with the Bistritz described in the novel by Bram Stoker. And 45 kilometers east of Bistrita, the Borgo gorge awaits us, with the Hotel Castel Dracula, perfect for reading the novel once more, especially when night falls and the wind howls in the valley.
Feel the Journey Through the Carpathians
Before you visit Romania, be prepared to meet dense forests that seem to be taken from the tales of the Grimm brothers. The place is populated with Bears, wolves, lynxes, wild boars, steep mountain plateaus, and well-marked trails, with a network of cabins to warm up. These peaks can be accessed both from Transylvania and from Moldova.
The Retezat mountains, with some 80 glacial lakes and heights of more than 2,000 meters, are a spectacular area of ​​the southern Carpathians. It is the oldest natural reserve in Romania and acts as a tourist attraction for its fauna and its vertiginous paths.
Hikers may feel overwhelmed by such an offer of trails (516 kilometers in total) – most of them for walks of more than five kilometers. The town of Hateg, to the north of the park, is a good hiker base, and is also close to a small bison reserve, some monasteries, small fortresses, and the Sarmizegetusa Regia site, of ancient Dacian vestiges.
In Conclusion
Traveling to Europe, especially in new destinations, such as Romania, is the best way to experience amazing nature and unique locations – which are not that known and (unfairly) not so popular.
Opening your mind to new things, cultures, and legends is the best way to make your trip unforgettable and full of lifetime memories. So, next time you want to travel somewhere new, consider making plans to visit Romania, a country with a vibrant culture, beautiful nature and a few interesting cities just to spice things up a bit during your visit.