LA fashion trends often set the tone for the rest of the county. High fashion is always on display in the biggest city in California – and the cultural capital of the west coast. This trendy and fun city is a great place to enjoy a night out, but sorting through what is in and what isn't can be tough.
In this post, we share a few tips for how to prepare for a night out in Los Angeles, along with a few ideas for what to wear.
Know Where in LA You're Going
To visitors, Los Angeles might just seem like a really large city. And while that wouldn't be far off, the fact that it's so large actually means that some parts can be completely different than others.
For example, take the stretch along the I-10 as a case study (or, "the 10" as they say in LA). The freeway starts at Santa Monica, famous for its gorgeous beaches and carnival pier. As you make your way inland, the first stop is Westwood and Beverly Hills, known for glitz and glamor.
A few more miles inland and you're just a few minutes from touristy Hollywood. Stay on the freeway a few more miles and you're in the very corporate downtown Los Angeles. Along a mere 10-mile stretch, you go through a multitude of distinctly different pockets of LA.
Following in this example, fashion will vary different across the various parts of California's largest city. From beachy bralettes to business casual to sexy going-out ensembles, the fashion runs the gambit.
Understand the Weather
The lax weather patterns of Southern California play a big role in LA fashion trends. With fantastic weather almost year-round, this isn't going to be a section on preparing for the elements. However, even LA has different weather patterns to pay attention to.
Most notably, the weather along the coast will be notably cooler than inland in the Valley. It's not abnormal to have a 70-degree day in Redondo Beach but have temperatures hit 100 in Simi Valley. In fact, some people advise that November is the best month to visit SoCal for nice, mild temperatures – and a number of other reasons.
Evenings cool off considerably in SoCal, so make sure to have a light sweater – even in the summer. It rains in December, January, and February, but not much during the rest of the year.
Fashion Ideas
Lets get into a couple of fashion ideas to help you on an evening out in Los Angeles.
Look Your Best
No matter where you find yourself in LA, you'll never go wrong looking your best. Whether casual or sophisticated, everyone always looks really good in SoCal.
Ladies, this might be the time to get out your favorite push up bra and 6 inch heels. Or, at the very least, consider a little more makeup than normal.
Style is a big deal in LA fashion trends for guys too. Men – taking a casual outfit and adding a little flair or class to it is always a safe bet. For example, a t-shirt and sport coat always work in LA.
Everyone always seems to have a finished look to themselves in LA, as the fashion seems to dictate. Spend a few extra minutes on your outfit and presentation and you'll fit right in.
Casual is In
As mentioned before, Southern California tends to always have a laid back approach to style. That isn't to say that high fashion isn't a focus, because it is. But LA's twist on it is to blend casual styles with today's fashion trends.
You'll see men and women wearing sandals with just about everything. Don't be alarmed when a businessman walks by in a sport coat and flip flops – "California Casual" can even be seen in the everyday workplace attire.
Even a night out in Hollywood can allow for blending a trendy bodysuit with a pair of high-waisted jeans.
Blend formal trendy outfits like body suits and maxi skirts with casual attire, like shirred dresses and puff-sleeve tops. Strappy sandals always work in LA, day or night.
Casual doesn't mean campy, cliché, or shabby. Understated probably isn't the right word either. In Los Angeles, casual is a part of the fashion, not just a modifier to an existing style.
Diverse City, Diverse Outfits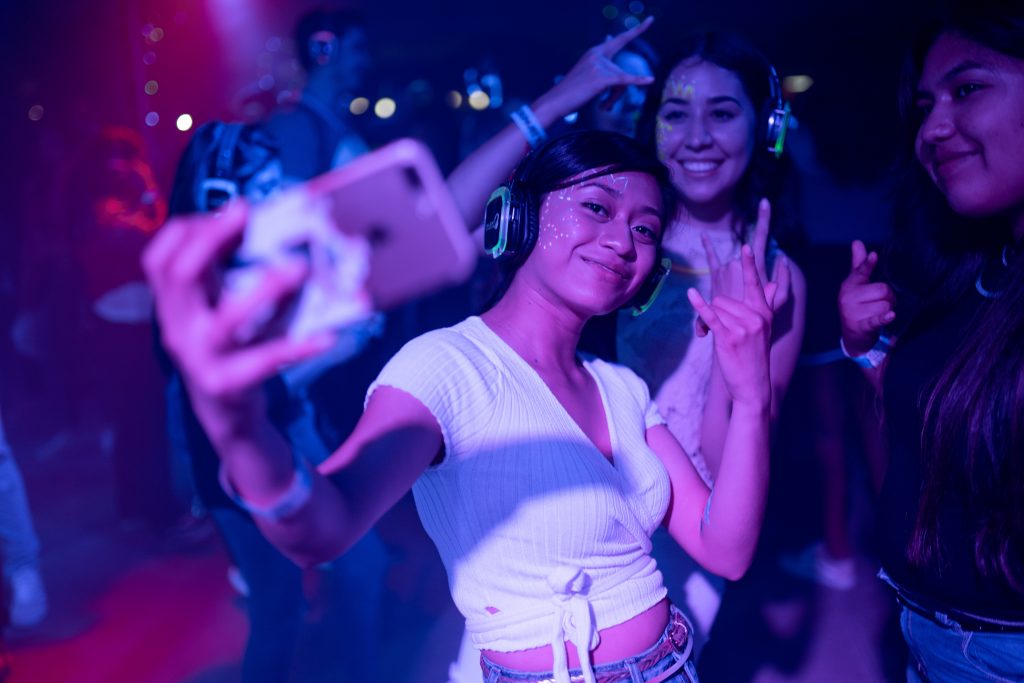 Los Angeles is one of the most diverse cities around, with a recent report finding the 8th most diverse metropolitan region in the world. This infusion and blend of culture certainly works its way into LA fashion trends!
Boasting large populations of Latino, Asian American, and African American, LA is home to virtually every culture and nationality that exists.
Fashion in So Cal takes on many of these stylistic influences. Feel free to bring and wear any and all of your cultural favorites, and lean into these influences as you create your outfits.
Above All, Have Fun
This isn't the east coast, where you might get kicked out of a club for not dressing up enough. This is Southern California, where fun is high on everyone's list.
Push yourself and have fun with your outfits. Stretch your style a bit, and try something that you might not normally go for.