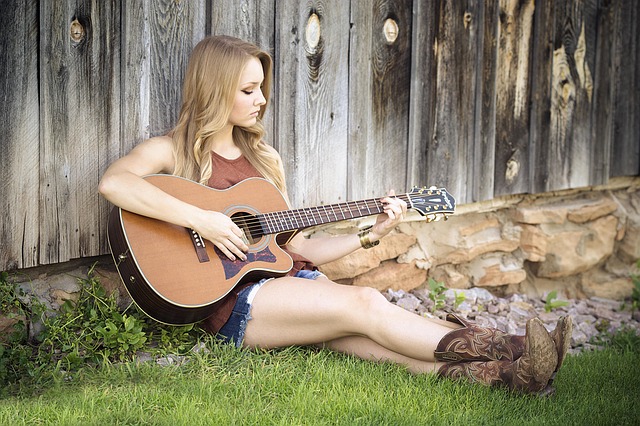 Country music festivals and warm summer air are a match made in heaven. The weather is finally warming up, and you know what that means: it's time for outdoor music concerts and festival attire. Pretty soon, your social media feeds will be overwhelmed with pictures of people packing up and heading to famous music festivals across America.
If you're into country music, you're preparing for a much different kind of music festival than Coachella or Bonnaroo. The slow approach of summer means it's time to embrace some boot-stompin', honky-tonk dancing tunes. We're excited for country music festival season!
2018 was a great year for country music festivals, and 2019 is definitely looking to live up to the hype!
Ready to grab a cold one and don your leather cowboy boots? Here are some of the best country music festivals you'll want to attend from now until next fall. Tickets and reservations go fast, so text your friends and start planning to attend today.
Ring in the season of spring with the best names in Americana music like Jason Isbell, Brandi Carlile, and The Del McCoury Band. This festival is for country fans who prefer to stick to Texas roots. Family-friendly and diverse, the event attracts people from all over the Lone Star State.
With the big day fast-approaching, lodging at the Old Settler's Music Festival is going quickly. If you want to camp with family and friends, you'll need to snag a spot ASAP. You can either bring your own tent or rent a fully furnished, luxury tent. The simple camping package for two starts at $350 and general admission tickets ring up at $179.
2. Taste of Country Music Festival in Hunter, NY – June 7th to 9th

Image Source: WGNA
Dubbed the biggest country music party in the Northeast, this country music festival draws thousands of fans to the Catskill Mountains each year. The biggest names in country music, like Keith Urban and Rascal Flatts, will belt out their best-sellers on stage for three days. There are also up-and-coming artists attending, such as Brandon Lay and Lindsay Ell.
Many people like to camp out for the long weekend, either in tents or vehicles. You can even rent out a RV so that your friends can crash together after a long day of two-stepping and beer drinking. General admission prices to the festival start at $195 and campsites start at $180.
Every year, this big show in Montana increases in popularity. Tickets and campsites are selling out faster than ever before, probably because this year's lineup is so impressive. Party down at the Bridge for three days with Big & Rich, Kelsea Ballerini, Rodney Atkins, and many more. If you act quickly, this festival just might be the best part of your whole summer.
Camping at Headwaters Country Jam starts at $175, and repeat visitors say it's the best way to fully experience the festival. General admission ticket prices begin at $115.
4. Country Jam in Grand Junction, CO – June 13th to 16th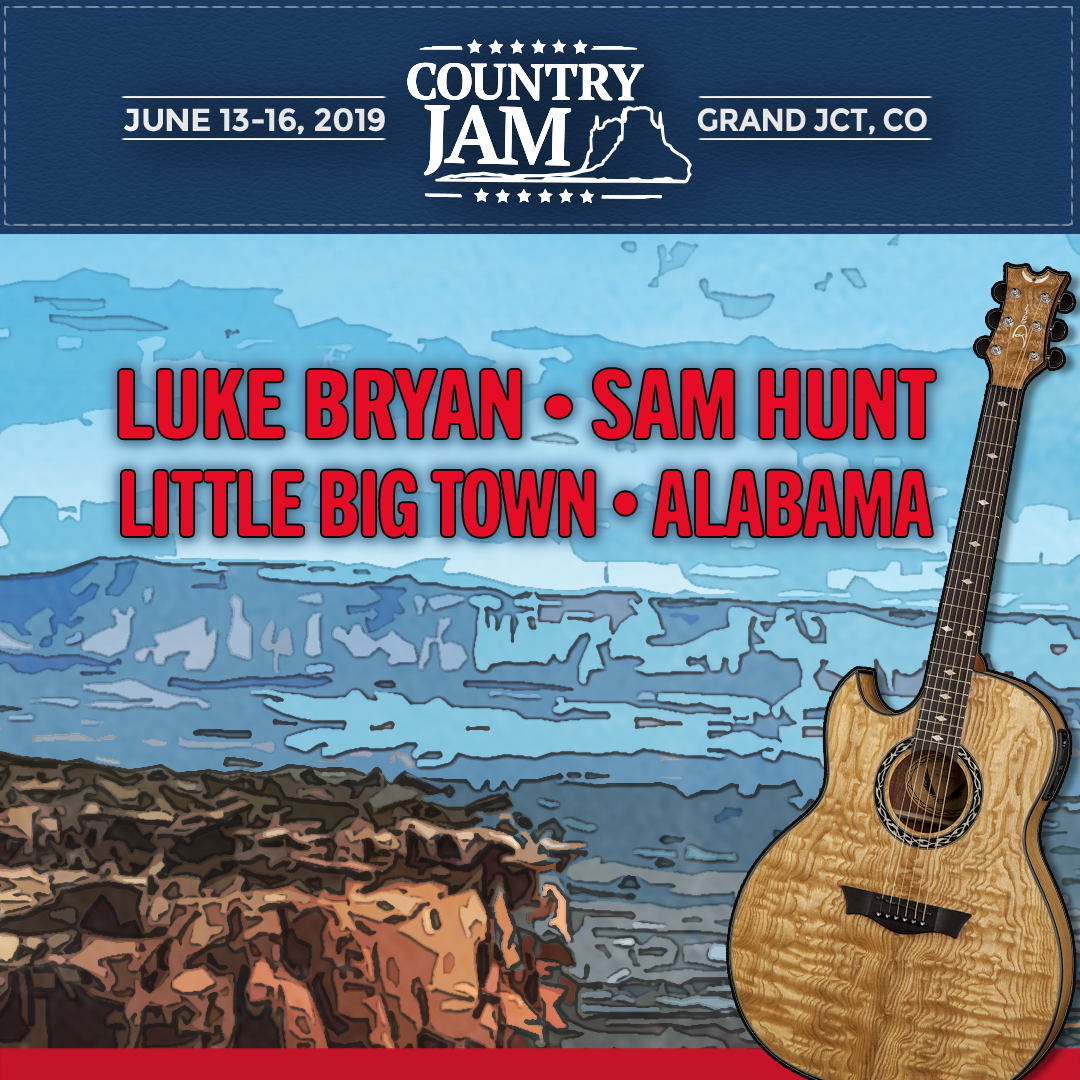 Ready for the biggest party of the entire summer? Show up to see Sam Hunt, Luke Bryan, Little Big Town, and other country superstars for three days straight. Although you might balk at spending hundreds of dollars on a concert, remember that this is no ordinary show. You'll get to see dozens of your favorite singers live and make friends with other country music fans.
General admission tickets begin at $165 and campsites start at $215. You could stay somewhere nearby while attending the festival, but camping is the way to go for hardcore festival attendees.
5. WE Fest in Detroit Lakes, MN – August 1st to 3rd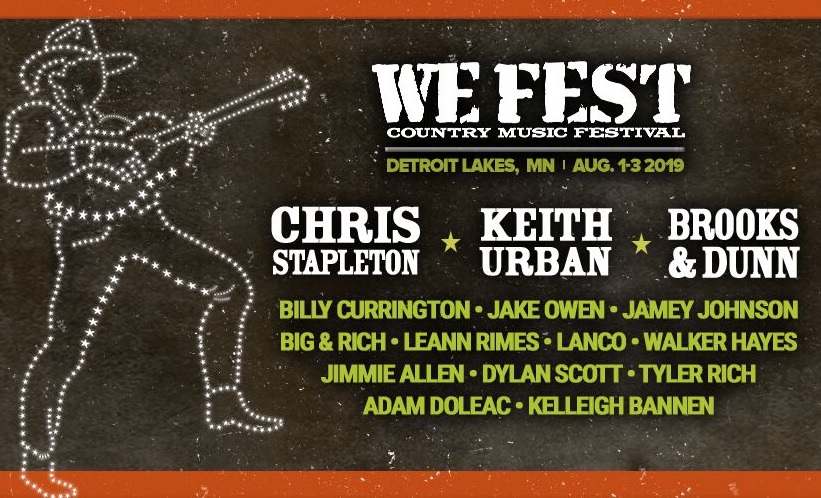 Image Source: KDLM 
This is one of the country music festivals that has been recurring for nearly four decades, so you know it has to be an incredible experience. Tens of thousands of country music listeners show up at Soo Pass Ranch in Detroit Lakes for a chance to hear their favorite bands on stage. Push your way to the front of the crowd to get up and personal with big names like Grammy-winner Chris Stapleton, Jake Owen, Brooks & Dunn, and many more.
As the festival's website says, if you want to do WE Fest right, you have to camp. There's always something happening at the campgrounds, and there's nothing better than camping (or glamping) with friends after a long day in the sun. Campgrounds start at $75 and tickets to the festival begin at $150.
Make This Summer One to Remember
No matter which of these country music festivals you decide to attend, make sure you bring three things: your cowboy hat, your favorite boots, and your camera. You'll want to make these memories last for a lifetime.