One of the greatest ways to spend a long, hot summer is zigzagging down America's scenic highways on a motorcycle. The United States offers countless options for exhilarating rides coast to coast and some of the best motorcycle trips that will make for an unforgettable adventure. 
There are many factors to take into consideration when planning a motorcycle ride, including desired landscape, what there is to do along the way, and how you can keep the trip safe. We've put together a list of just five of the endless possibilities that the U.S. has to offer for breathtaking motorcycle rides. 
The Twisted Sisters of Texas
For thrillseekers who enjoy feeling the wind in their face on a hot summer day, Texas' Country Ranch Roads 335, 336, and 337 offer a perfectly intense ride through the Hill Country. The Twisted Sisters offer a dynamic ride through rugged hills and steep terrain, creating an exciting challenge for motorcyclists with a sharp sense of focus.
Notable sights and stops:
The Lone Star Motorcycle Museum (Vanderpool, TX)
Lost Maples State Park (Vanderpool, TX)
Winding 100-mile long roads
Pacific Coast Highway
Watch the bright, golden California sunset across the horizon as you zoom along the Pacific coast on one of the best motorcycle trips in the whole stars and stripes.
Follow U.S. Highway 1 from north to south to make the most out of this breathtaking route. With perfect temperatures, scenic beaches, and bustling city life, this route is truly unforgettable.
Notable sights and stops:
The Golden Gate Bridge (San Francisco, CA)
Pfeiffer Beach (Monterrey County, CA)
Morro Bay, CA
Beartooth Highway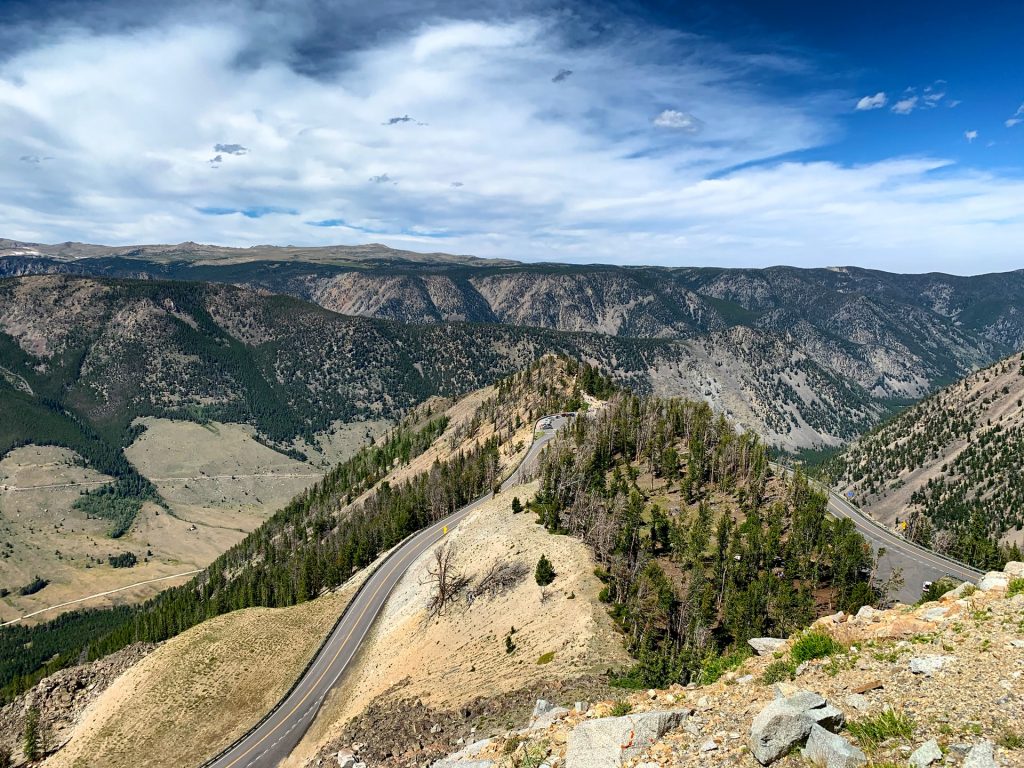 Rides across the Mountain States feature beautiful scenery and diverse terrain, starting in Red Lodge, MT. As you make your way along U.S. Highway 212, you'll dip down into the portion of Beartooth Pass in Wyoming, and then eventually conclude back in Cooke City, MT. Avoid Beartooth Highway during months with heavy snow between October and May. 
Notable sights and stops:
Custer National Forest (Powder River County, MT)
Yellowstone National Park (Wyoming/Montana)
Blue Ridge Parkway
For a longer trip across the East Coast, follow the peaceful Blue Ridge Parkway. This route, spanning parts of Virginia and North Carolina, offers unbelievable views of the Great Smoky  Mountains and cooler summer temperatures, as well as countless historical stops.
Notable sights and stops:
Shenandoah National Park (Virginia)
Several battlegrounds and sites from the Civil War
Peak to Peak Highway
Towering mountain ranges and lush, green forestry provide the perfect backdrop for a summer ride down Colorado's Peak to Peak Highway. With plenty of exciting stops and hiking opportunities along the way, this route is an experience like no other. Peak to Peak Highway is named after Colorado's branch of the Rocky Mountains, and it follows sections of U.S. Highways 72 and 7.
Notable sights and stops:
Lake Estes (Estes Park, CO)
Rocky Mountain National Park (Northern Colorado)
Your Turn
Whether you're traveling by motorcycle, car, RV, etc., Each of these routes offers a unique experience that will make your summer motorcycle ride safe, fun, and memorable for years to come.
Explore motorcycle safety even further with the following visual from Dolman Law!