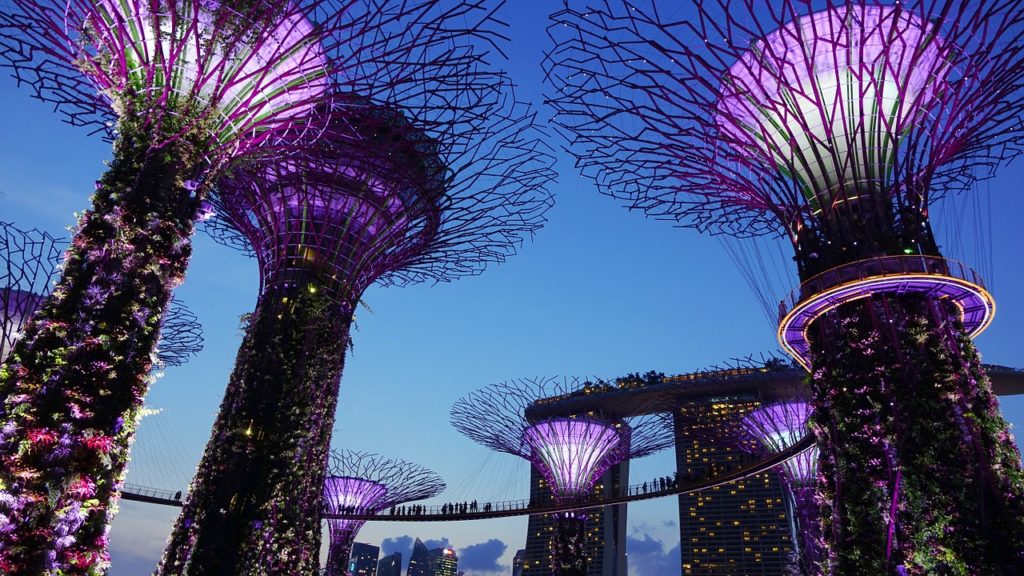 If Singapore has always been on your bucket list but you've never actually started to plan this exciting solo journey, it's about time you did start planning! Of course, there are some traveling restrictions that are taking place due to the global Coronavirus pandemic. Be sure take them into consideration as well. Here are four things to explore on your solo trip to Singapore when the time is right!
1. Visit Sentosa Island
Even though not many people talk about this magnificent island, it truly is one of the most remarkable locations to add on your Singapore itinerary.
It's actually a theme park located on the island south of Singapore, and it is home to major tourist attractions such as Universal Studios Singapore, the Tiger Sky Tower observatory, and the S.E.A. Aquarium. The great thing is that Sentosa Island is linked to Singapore by road. The best way to reach it is by cable car. Your journey will start at Faber Peak and take you directly to this island.
So, if you're a solo traveler who enjoys spending time at the beach and taking part in adventurous activities such as ziplining – Sentosa Island is the right place for you! You can also shop at the giant Luxury Fashion Galleria. Bear that in mind and enjoy this fabulous place to the max!
2. Check Out the Jurong Bird Park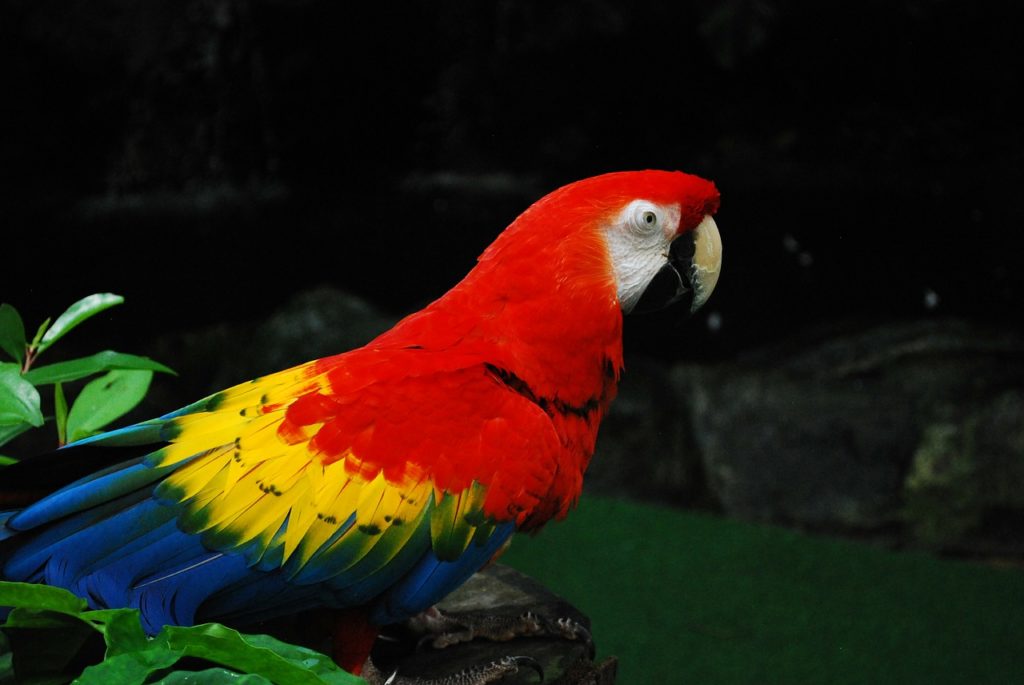 If you're all about relaxation and unwinding on your solo trip to Singapore, we highly recommend visiting Jurong Bird Park.
Even though this is the perfect place to visit with a family, the truth is that this bird park is beyond perfect for people who travel alone. It opens at 8:30 am and closes at 6:00 pm, whereas the last ticket sale is at 5.30 pm. Make sure to go there as early as possible, so that you can enjoy Asia's largest bird paradise for as long as possible.
This park holds around 400 species and 3,500 birds, 20% of which are threatened animal species. There are four enormous free-flight aviaries you can explore, and these simulate the natural habitat of birds from all over the globe. You'll also get a chance to experience the feeding ritual first-hand, which some people even describe as meditative. Of all the amazing things to do in Singapore, this is one you don't want to skip!
3. Be Smart About Public Transit, Accommodation, and Luggage
Logistics add up – especially on an expensive solo trip to Singapore!
When you're a solo traveler – especially one who's on a budget – you want to save as much money as possible on things such as transportation, accommodation, and luggage, right? The good news is you can actually do this pretty easily in Singapore! First of all, make sure to choose public transportation. You won't regret it as Singapore is unbelievably well-connected, which means that you can wander around the city either by the bus or via underground.
When it comes to accommodation, there are many amazing hostels in Singapore you can choose from. These are way more affordable than the majority of hotels, while still offering decent rooms with everything you need.
In terms of luggage, you should consider a free luggage credit card. Apart from scoring a free checked bag on your chosen airline, you also have a chance to get a brand new Samsonite bag! It doesn't get better than that, does it?
4. Eat at a Local Food Court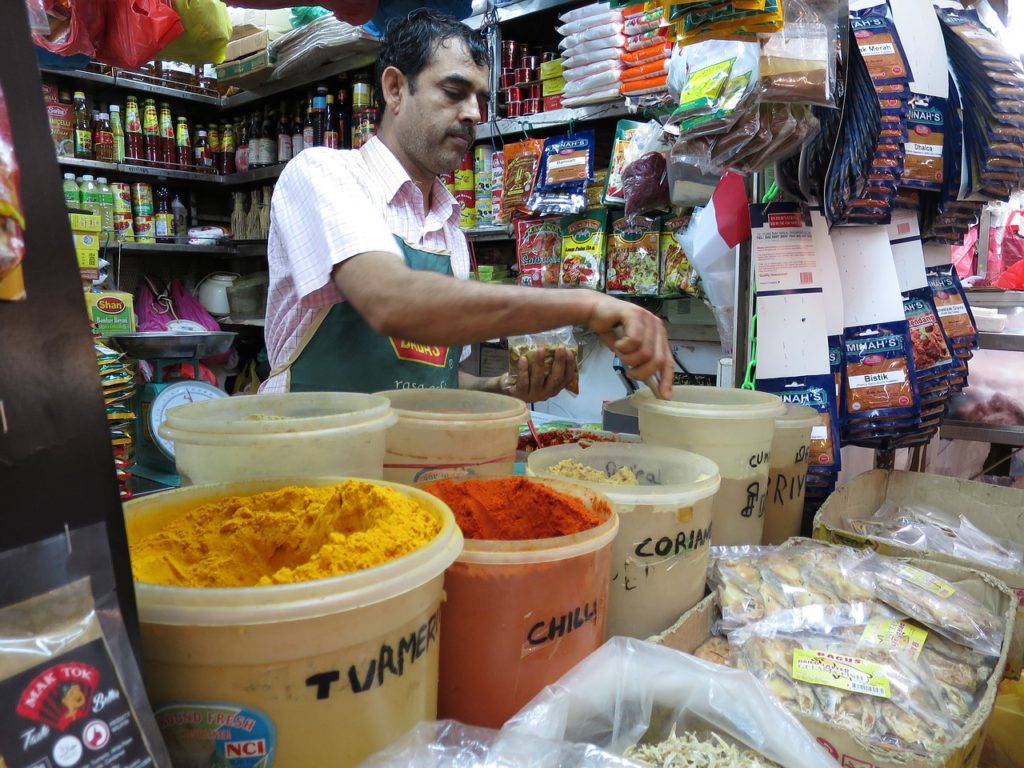 Singapore is well-known all across the globe for its unique local food courts, and the reasons for that are more than good.
Firstly, they serve authentic Asian food you shouldn't skip at any cost. Secondly, you can buy food at extremely low prices here, which is every solo traveler's goal, right? What's particularly exciting about these local food courts is that they're huge covered halls with common seating, which means that you can meet people and make new friends while enjoying delicious ethnic dishes.
Needless to say, the most difficult part about this is choosing what you want to eat, as everything looks so amazing. You should try out fish head curry, chicken rice, Dry Laksa (spicy noodle soup), Fried Hokkein Mee (egg noodles with pork), Chicken Satay, Sambal Stingray, Chili Crab, and many more.
Some of the most popular food courts in Singapore are Maxwell Food Centre, Newton Food Centre, and Makansutra Gluttons Bay, so check them out and you won't make a mistake!
Your Turn
As you can see, a solo trip to Singapore is easier than you think!
Don't wait any longer and start planning your upcoming journey. Just bear in mind that there are still some traveling restrictions due to the global Coronavirus pandemic, which are likely to postpone your trip until it's completely safe to travel again. Use this time to come up with a detailed itinerary, wait for the right moment, and you'll do a fantastic job!