Traveling has a reputation for being expensive, and it is. According to ValuePenguin, the average cost of a 12-night international trip is $3,251.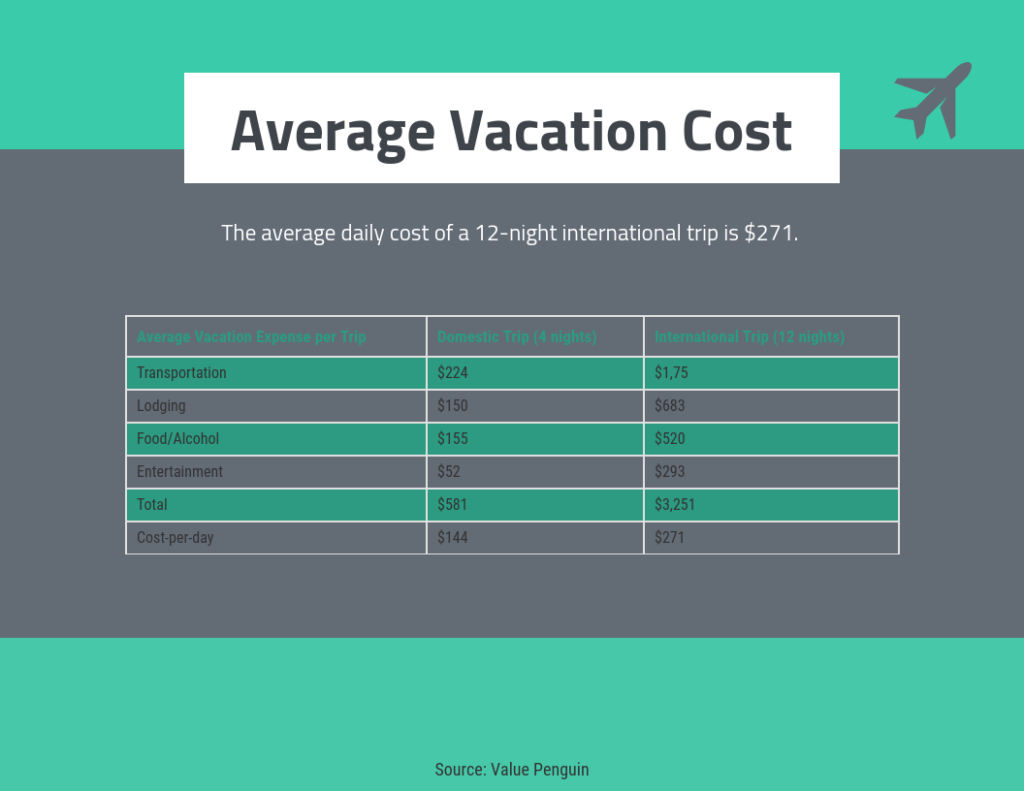 From transportation and lodging to actually getting to explore the destination, the quickly escalating cost discourages many people from even considering a trip outside of their home state. However, that doesn't have to be the case. If you find yourself wistfully staring at your friends' vacation photos and avoiding travel bloggers because you don't want the temptation, then you probably need a vacation more than anyone else.
You can make your wanderlust dreams a reality with these tried and true tips for traveling on a budget in 2020.
1. Choosing an Affordable Destination
If you don't have your heart set on a specific destination yet, this could be a great opportunity to save yourself some serious cash. By looking for flights based on your price range instead of destination, you might be able to discover some places that fit your ideal vacation parameters, but are much more affordable than their better-known alternatives. Here are a few destinations that you should consider if you're traveling on a budget in 2020:
International:
San Juan, Puerto Rico
Cali, Columbia
Puerto Viejo, Costa Rica
Mexico City, Mexico
Xunantunich, Belize
Calgary, Canada
Within the US:
Sonoma, California
Middlesburg, Virginia
St. Augustine, Florida
Raleigh, North Carolina
Eugene, Oregon
Colorado Springs, Colorado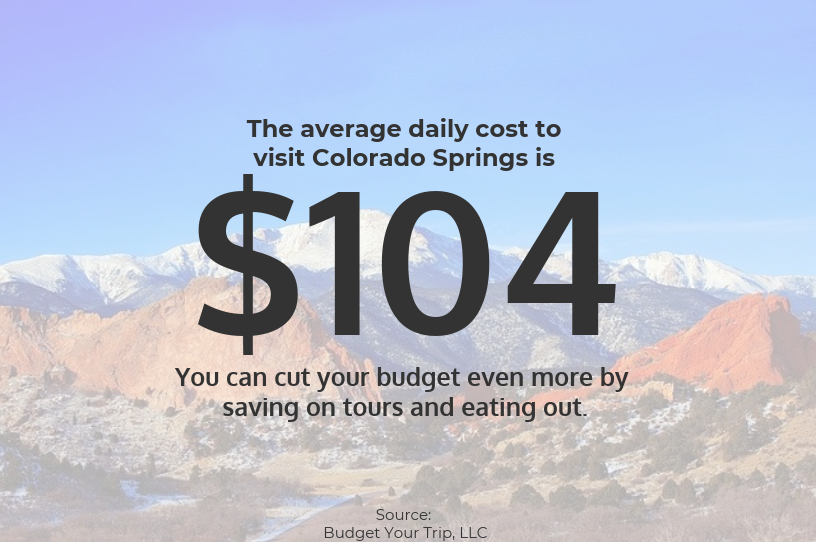 Travel Secret #1: Plan your trip in the off-season for your destination. For example, skip the tropical destination that will be most expensive during the winter months (after all, you're not the only one who wants to escape the cold) and visit during their slow season. Not only can this save you on flights, but you'll probably find that hotels and tours can be found at a lower cost as well.
2. Get Where You Need to Go: How to Save on Airfare & Car Rentals
The most expensive part of travel is getting where you need to go. While there are the classic ways to score last-minute deals, shopping midweek, being more flexible with your travel dates, and consistently checking flight prices—all of which take up a lot of your time.
Use the Google Flights map to see the prices for different destinations in a certain region. This can help you narrow down where you should fly into to get to your final destination. Or, it could even sway you to visit somewhere else that's more budget-friendly.
Keep an eye on sales from airline carriers. These sales often happen around holidays or off-seasons (like after the holidays) and feature deeply discounted flights that are available for a fraction of the price. Sign up for their email subscription to get notified.
When you're looking for a car rental, shop around. Some companies have coupons and discounts available, especially for first-time customers. You can also check to see if your credit card gives you access to any rental car specials.
Avoid renting at the airport if at all possible. As with anything with convenience, comes fees, but if you're traveling on a budget, it probably isn't worth it.
Travel Secret #2: You don't have to fly direct. Instead, fly to a big city, then book a flight from there to your final destination. This can save you quite a bit because flights to more rural areas are typically much harder to come by, which means they typically cost more.
3. Booking Accommodations When Traveling on a Budget
Accommodations are usually the second-largest expense on any vacation. So, how can you circumvent outrageous room rates that take up all of your budget?
Tips for saving money on your stay:
Stay a few miles away from the city
Consider a hostel instead of a hotel
Go somewhere where you have connections
Stay in a hotel chain as opposed to a boutique hotel
While saving on your accommodations can leave with you with a lot more to spend on other aspects of your trip, just make sure you keep your safety in mind.
Always go through a trusted site
Exercise caution when providing payment information
Check to see whether your hotel or vacation home has restricted access
Read reviews on anywhere you're planning to stay, especially if it's with a host
Travel Secret #3: "Staying at the same hotel each time you visit a certain location can help you save big bucks in the long run. Forming personal relationships with the managers and staff will sometimes unlock the doors to a better rate or an upgraded room." -David Adler, Founder, and CEO of The Travel Secret.
4. Treat Your Inner Gastronome, Without Breaking the Bank
Food can be a major roadblock when you are traveling on a budget. If exploring the local food scene is high on your priority list, you will need to approach eating out strategically to make your money go as far as possible.
Before you arrive, do you research and find out which local spots are a must-visit and which ones are similar enough to what you have at home.
Make a list of the restaurants you feel like you can't pass up on and make a commitment to eat affordably otherwise.
Choose a reasonably priced lunch spot where you can fill up on a big meal that will keep you full all day. That way you can treat yourself to fine dining for dinner without going over your daily spend.
If your hotel has a free breakfast, take advantage of it. Whether that means eating a larger breakfast than you normally would so you can get by on two meals a day, or taking a snack with you for the road.
Split the cost with your travel companion on some snack options that you can bring with you to keep you fueled between meals. Protein bars and other dry snacks are easy to pack and are perfect for bringing on all your excursions without taking up vital space.
By following one or all of these recommendations, you can make sure that you don't miss out on partaking in the local cuisine.
Travel Secret #4: Just make sure if you're bringing back any ingredients back home with you that they meet TSA requirements so you don't waste money on something that will inevitably get tossed out when you're going through the security line.
5. Other Tips for Traveling on a Budget: 10 More Travel Secrets
Research the area heavily before visiting so you can plan your own "tours"
Set a savings goal for your trip so you have a little extra cash to work with when you get there
Pack conservatively so you can bring everything with you on the plane, that way you don't have to pay any checked-baggage fees
Skip the pricey airport food and drinks, eat before you head to the airport or pack yourself a snack
Wait to exchange currency until you arrive, you will likely be able to save on fees and get a better exchange rate
Closely read your airline carrier's policies before booking so you know what hidden fees to look out for
Avoid buying overpriced souvenirs, your loved ones will understand
Once you get there, rent a bicycle to get around instead of relying on transportation services
Ask the locals about free or low-cost things to do
Don't be afraid to bargain when you're making purchases
So, now that you have some expert tips on how to save on travel in general, you're ready to take advantage of your accumulated PTO and take yourself on a well-deserved vacation.