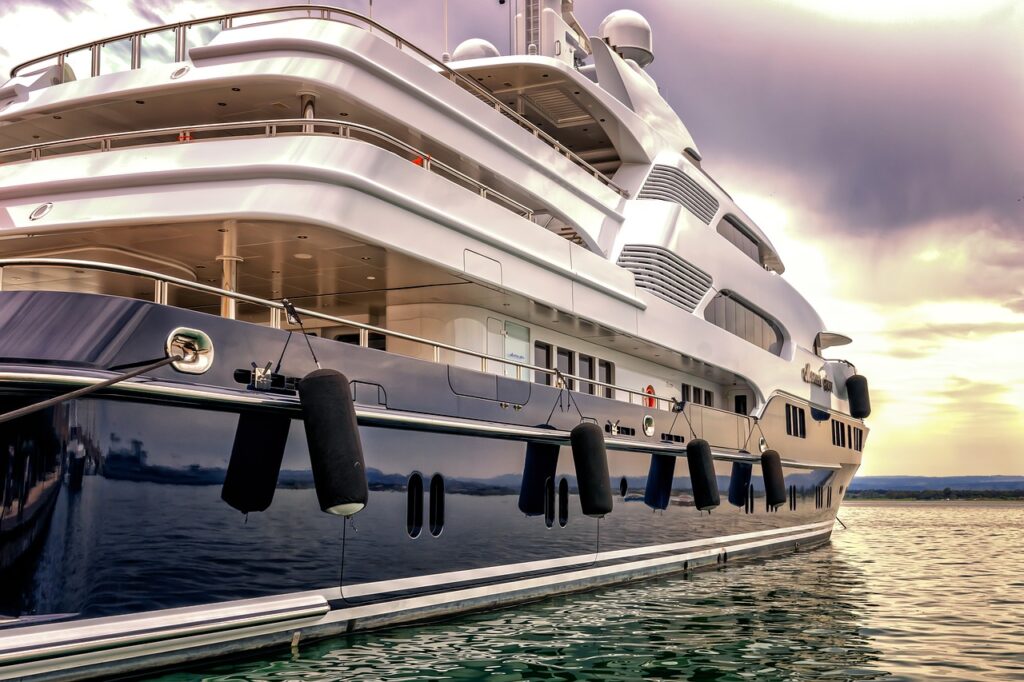 Spending a vacation on a beach is much better when you travel by yacht. It gives you more freedom to make memories and privacy from the crowd. This is perfect amidst the pandemic together with your family and closest friends. Each yacht trip can last for days so that you can enjoy the scenery of the beach.
However, some people fear riding a yacht for a trip because of the possible risks.
This article walks you through the tips for hassle-free yacht travel so you can spend quality time with your loved ones. Let's dive in.
Look for Weather Updates
Weather plays a vital role to ensure safety during a yacht trip. It can show if the climate is good for a yacht ride or when rescheduling your excursion could be a better choice. This adds peace of mind and comfort among the travelers knowing everything is in good condition.
Moreover, most captains know when to push through and cancel a trip. It is best to cancel the trip if there is a storm to keep everyone safe. The yacht team will allow travel if there are only rain showers to show a unique experience. It is ideal for people who love cozy weather to travel by yacht under dark clouds, as long as there are no signs of thunderstorms.
Getting weather updates will also give you an idea of what to wear and bring during travel. If there will be rain, you can bring thick clothes and equipment to keep you warm.
Adhere to Rules and Regulations
Many accidents occur due to negligence of safety protocols. Going on a vacation does not mean you can do whatever you want. There are rules and regulations you need to follow for everyone's well-being. It will be stated before or during the trip to keep everybody reminded. It works especially for children who are more inclined to dangers.
It improves the fun and overall experience for everyone when you cooperate with the yacht team. This includes familiarizing contact numbers and other protocols to call for immediate actions.
Avoid Overdrinking
Getting drunk when you travel by yacht is never a good idea, but you can drink moderately. Overdrinking is one of the reasons for mishaps and other difficulties. If you are known to get sea sick, adding excessive amounts of alcohol to the mix will not help matters. Keep in mind, you chose to travel by yacht to enjoy the scenery – not just to waste your time getting sloppy.
Communicate Your Needs
Yacht captains are not a human diary who know it all, including your needs and wants. For instance, if you are not feeling well, it is better to tell the staff immediately. Delaying your needs will only cut down your enjoyment of the moment.
Some passengers may be shy to catch attention – or are maybe considering how busy the captain/crew are – and choose to keep silent. Always remember, yacht captains and crews deal with passengers every day. You more than likely aren't inconveniencing them by politely asking for something.
Things to Bring When You Travel by Yacht
Below is a list of things that should not be left behind when you travel by yacht:
Proper Attire
Chances are, you'll be taking some pictures on the boat. Wearing respectable attire is necessary. Make sure to bring comfortable clothes for the whole trip, such as swimsuits, dresses, and loungewear.
Be sure to check your itinerary before going on a trip. This should help you understand the specific attire to bring. Clothing for hiking, nightlife, and fine dinner are just a few examples. Proper attire is for more than just looking good, it's for added comfort and safety.
Do not forget to bring aqua shoes so that you can explore the sea pain-free. For added protection, you can wear a hat and apply sunscreen to your skin to fight against UV rays.
Emergency Kit
Since you will be away from the land, having an emergency kit prepares you for possible troubles when you travel by yacht. Bringing medicine onboard is a great advantage for all the guests. Most yacht captains will likely have a first aid kit, but it never hurts to bring your own.
It is highly recommended to consult your doctor before the trip to reassure you are in a good condition to travel. Nowadays, it is necessary to hold a medical record, like a negative COVID-19 result to adhere to safety protocols.
Stomach ache, seasickness, and headache are some of the concerns when traveling by yacht. With proper medication, you will feel more comfortable throughout the trip as it reduces the worry. Going to tropical places may trigger headaches which you should be aware of.
Where to Hire Yachts?
If you are looking for a safe yacht, look no other than Isabella Yachts. They offer luxurious boats for hire that can take you to amazing destinations in Southeast Asia. With professional captains onboard, they assure everyone's safety while breathing the sea breeze to relax. Travelers can choose from different types of yachts depending on their budget and accommodation needs. The package trip includes island hopping and other ocean activities to enjoy with the family.
Get in touch with the company's staff to request a package by hiring a yacht for these coming holidays.