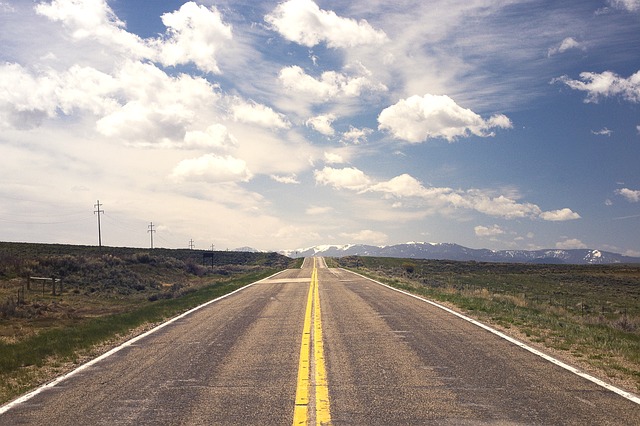 The sights, the smells, the sounds; it's truly a wonderful way to experience a world away from home without spending a fortune on plane tickets. And being that a majority of your trip will be spent sitting inside a vehicle for countless hours and miles on end, it's easy to comprehend the importance of tackling your next adventure in a vehicle that is safe, reliable, and cozy.
With 2019 models already hitting the market, here is a look at five of 2018's best vehicles for your next long-distance excursion
1. Ford Fusion Hybrid – $25,390 MSRP
Next on our list is perfect for those looking for a balance between reliability, comfort, and exceptional fuel efficiency. The 2018 Ford Fusion Hybrid accomplishes just that. With its 2.0L hybrid engine, the Fusion cranks out a combined 42 MPG rating, saving you hundreds of dollars at the pump and a few additional rest stops along the way. The cabin interior is spacious and comes standard with a built-in navigation system, cruise control and side-mirror blind spot monitoring. The Fusion is also the most affordable vehicle on our list, making it the perfect budget road-trip vehicle of the year.
2. Chevrolet Silverado 1500 – $28,300 MSRP
Whether you're looking for something to tow your fifth-wheel camper cross-country, or you simply love raw power and full 4×4 the 2018 Chevy Silverado is the perfect means of transportation. While the Silverado has been in production for many years, the 2018 model makes some significant improvements to the design – it's bigger, lighter, and more fuel efficient than its predecessor. The all-new Silverado includes six different powertrain configurations, offering owners a range of options to suit their needs. With Chevy's Active Fuel Management technology, the Silverado does fairly well on fuel economy compared with its competitors.
3. Subaru Crosstrek – $21,795 MSRP
As the name suggests, the 2018 Subaru Crosstrek marries the perfect combination of rugged off-road potential with a relaxed, family-friendly, crossover design. While the Crosstrek is not considered a fully off-road vehicle, its all-wheel drive, traction control, and 8" ground clearance make it a suitable option for backcountry adventurers. The latest model comes packed full of new safety features such as automatic emergency braking and active lane assist, so you can travel over long-distances with both comfort and peace of mind
4. Audi Q5 – $41,500 MSRP

If traveling in luxury is a must, the Audi Q5 is the perfect road trip vehicle of choice. Though Audi will not be adding a refreshed Q5 to this year's lineup, compared with the new 2019 Q8, the Q5 is a much more practical and affordable option for buyers. Don't worry, the Q5 is still certain to impress with its clean and spacious interior, all-wheel-drive system, and an array of innovative safety features. Every variation comes standard with blind-spot monitoring, automatic emergency braking, and proximity sensors. The Audi Q5 is guaranteed to get you and your family over long distances but comfortably and safely.
5. Winnebago Revel – $142,049 MSRP
The Winnebago Revel tops the list of best road trip vehicles on the market. With the perfect combination of motorhome amenities paired with impressive 4×4 capabilities, this mid-size RV is the perfect vehicle for long trips through a variety of terrain. The Revel offers a host of innovative features while eliminating the need to pay for room-and-board during your next trip. It comes with a variety of packages and add-ons to suit all of your road trip needs; including a 200-watt solar power system and diesel-powered heating. So whether you are nearing retirement or just looking to embark on the ultimate cross-country camping trip, the Winnebago Revel surely will not disappoint.
Wrap-up
Regardless of your road trip needs, what matters is that you find a vehicle that is safe, reliable, and comfortable enough to tackle lengthy traveling. Hopefully, this brief list provides you with a good starting point for determining your vehicle needs. Remember that road trips can be a fun and rewarding experience and certainly don't underestimate the value of the vehicle in which you choose to embark on your adventures.