Thailand is home to many amazing things. In addition to ancient temples, delicious cuisine, amazing cycling, and elephant tourism, the Yoga and Wellness retreats in Thailand will make your trip both relaxing and meaningful.
"But why do I need a wellness retreat when I can be at home, on my couch, feeling just about ok"?
People share different contexts and ideas when it comes to holidaying, detoxing or spending time at retreats. Every time you ask someone about their life path or healing journeys, they will hit you up with stories. And, mostly the stories shall narrate how sitting at home, doing nothing, gave them some light and happiness.
However, this is not what humans are supposed to do.
Why?
Go back to the original story of evolution- humans are hunter-gatherers and nomads by nature. Every time we decided to go against our basic nature, we failed miserably.
So, what is a feasible solution?
Enter Retreats. Going for a hunt is not an approachable luxury anymore. Yoga & wellness retreats are about taking you on a journey of life where you will meet new people, and connect.
Here are some of the best Yoga and Wellness Retreats in Thailand.
1. Museflower Retreat, Chiang Rai
If you want to wind down somewhere amidst the beauty of Thailand and reboot from the cacophony, visit Museflower Retreat. This beautiful retreat in Northern region of Thailand is like 16-17 kilometers away from Chiang Rai and is geographically surrounded by gorgeous lakes and abundant rice fields.
As one of the best massage retreats in Thailand, Museflower works on the ideology of sustainability and protection of the ecosystem. This is quite visible in their facilities, amenities, staff, food, and activities involved as an accompaniment to Yoga. Their typical package includes:
Yoga classes
Massages
Adventure activities
Peaceful people get-togethers for a hi-tea near a lake
2. Santosa, Phuket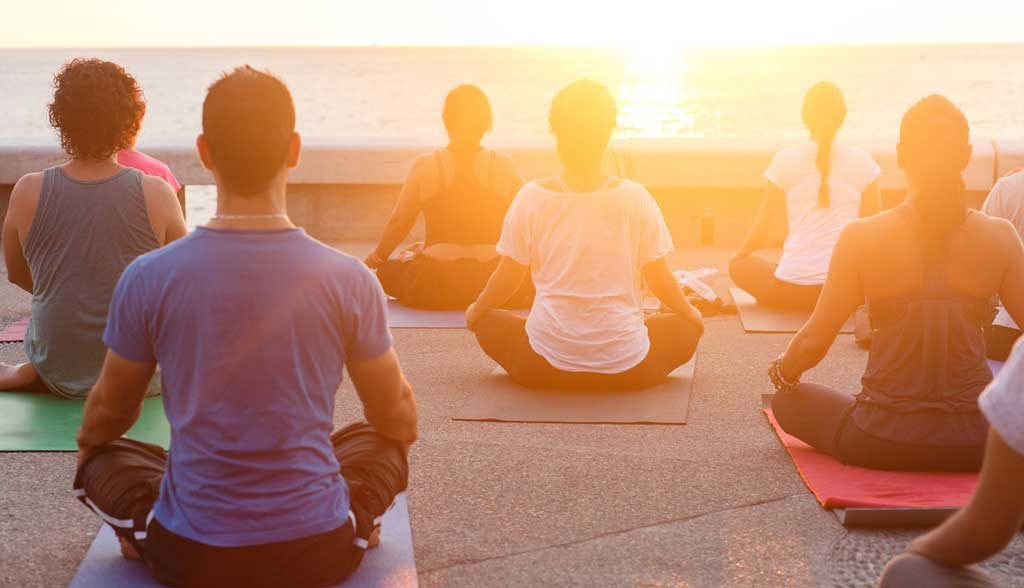 Want to feel the very essence of beauty? Go to the sea.
One of the best go-to beach settings in Thailand, Santosa offers programs that have both value and substance. The word 'Santosa' means 'Santosha' or 'ultimate feeling of contentment', which clearly indicates the mission of this venture.
The variety of detox programs, cleanses, Yoga classes, and spiritual discussions shall allow you to get one step closer to your true existence and life purpose. If you are here for a week or so, definitely reap the benefits out of an exhaustive program. One-day detox programs are also available. What's in store?
Detox programs for 3 to 21 days respectively
Aerial Yoga & Zumba classes
Yoga facing the famous Buddha statue
Traditional Thai boxing
3. Kamalaya Resort, KohSamui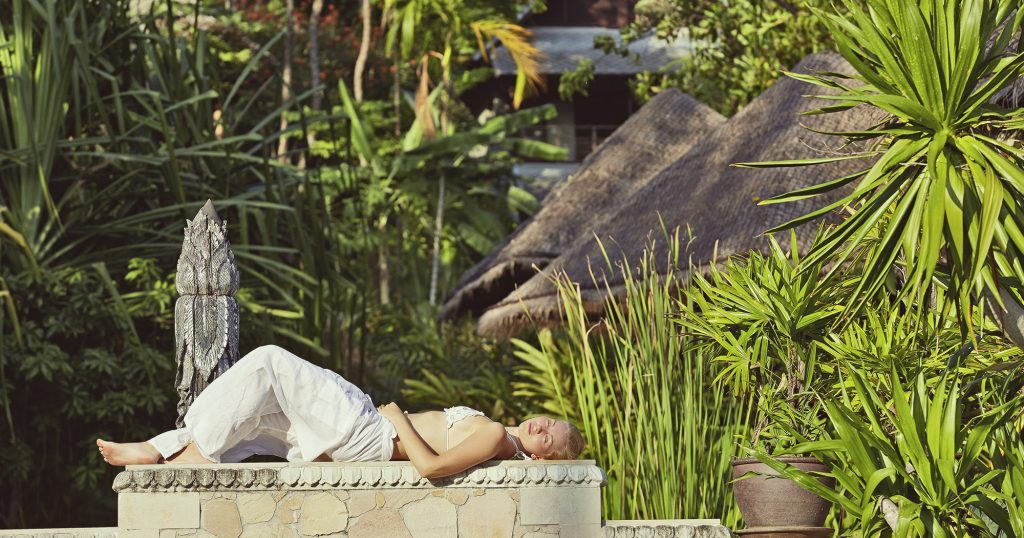 Miss being pampered by your mother or someone closer to your heart?
Nourish your soul at the Kamalaya Resort in Koh Samui. Feel like home and get pampered by some of the happiest people in the world at Kamalaya Resort. Geographically located in the southern part of Koh Samui, this Yoga retreat in Thailand is surrounded by mystic monk caves that overlook amazing sea views and Mother Nature's unfathomable beauty.
Kamalaya is one of the Wellness retreats in Thailand that will give you a wholesome, natural experience whilst letting you take advantage of the modern amenities. As a participant, you can expect:
Luxurious suites and villas for a safe and comfortable stay
Outdoor baths and many other relaxing activities practitioners
Cooking classes and sauna with infrared light therapy
4. Absolute Sanctuary
When in Koh Samui, don't forget to sign up for everything fun and exciting. But, the real deal is to choose the best. Make your way straight to the amazing Absolute Sanctuary. Towards the eastern side of this island is the paradise where you can have a safe stay and some time alone away from discord.
Absolute Sanctuary is closely connected to the airport and is also at a close proximity to some of the major markets and local small sellers' area. This Moroccan inspired retreat center has:
Pilates & boot camp for a toned physique and reviving Prana
Weight loss programs
Reiki treatments
Yoga classes
Fine dining
5. New Leaf Resort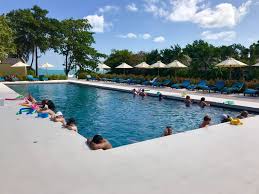 Koh Samui is one destination that has everything beautiful and spiritual. This is why many prominent Yoga retreats in Thailand are stationed in this area.
Another marvel is the New Leaf Resort and as its name say, you will be infused with a new lease of life and soul. This detox resort shall open doors to new healthful possibilities, detox programs, as well as Yoga styles & classes.
People from all parts of the world, who share similar health goals and interest in detox programs, visit the retreat every year. The famous juice fast and detox program at New Leaf resort runs from 3 days to 28 days. Here's what's in store for you:
Lessons on healthy diet, weight loss
Personal training classes on Thai boxing, aerobic, Yoga & mindfulness
Massages, steam therapy and juice cleanses
6. Orion Healing Center
Looking for a transformative holiday in Thailand? Go for Orion Healing Center. If you are looking for some quality time away from home on a budget, this retreat center is the place for you. At Orion Healing Center, you may come across a variety of healing sessions that helps to balance the Chakras and bring back Prana into your body.
Fresh detox drinks, coconut-based juices, and a lot of emphasis on clean eating- Orion Healing Center has everything to let you come back to life. What else is here? Have a look:
Reiki treatment
Craniosacral therapy
Crystal healing
Detox package including Yoga, detox, and juice cleanses
7. TRIA Integrative Wellness
What if you find a peaceful and healing corner in a hospital for your injured soul and imbalances in your real world?
Yes, you can now reach out to TRIA Integrative Wellness Center. A private unit of Piyavate International Hospital, this retreat center has a state-of-the-art infrastructure and modern amenities so you remember this stay for the rest of your life!
A team of doctors specializing in dermatology, acupuncture, chiropractic, and nutrition are always available for guests and personal consultations. If this is not the ultimate health vacation retreat, then what is? You may also find:
Chelation therapy
Homoeopathy
Physical therapy
8. Crystal Women

Gift the beautiful women in your life this perfect opportunity to restore their health and vitality. Crystal Women, in a nutshell, is a retreat center for women, by women, and of women. Everything from massage therapy, meditation, healthy eating classes, and raw food- Crystal Women has everything. Some of the prominent features of this Yoga retreat in Koh Samui are:
Safe accommodation
Thai cooking classes
Spiritual gathering
Yoga classes
Internal reflection through mindfulness and deep discussions and more
9. Dhamma Kancana
Located in the beautiful village of Wang Kayai in Kanchanaburi Province, Dhamma Kancana Vipassana Meditation center is a perfect place to start your healing journey.
The retreat center is built amidst the beauty of theTa Now Sri Mountain Range that is located in the northwest of Bangkok. The rural setting of the retreat center offers the beauty and earthiness that most people miss in their daily cacophonous modern lives. You have an opportunity to visit waterfalls, national parks, and a wildlife sanctuary that are at the close proximity.
What else is in store for you at one of the most popular Yoga and Wellness retreats in Thailand?
Meditation classes
Safe accommodation with delicious vegetarian meals
Complete disconnect from digital gadgets for detox
Yoga classes
10. Suryamuni Healing Center
Situated on the west coast of KohSamui, Suryamuni Healing Center is at a closer distance to LipaNoi Beach.
The healing center is recognized as a non-profit organization that aims to cure people with a number of physical ailments and help people with mental health issues. Moreover, the spiritual healing center also offers classes conducted under the aegis of experienced gurus and Yoga teachers.
The classes are intended to help participants in balancing their chakras, level up their vibrational frequency, and improve their health through better eating habits and Yoga. Other specialties include:
Meditation classes & evening prayers
Vegetarian/vegan meals
Chakra balancing &Karma clearance
Buddhist ceremonies with Thai monks
Final Words
If you are searching for tranquility or to break free from the stress of everyday life, there are a few places on Earth that would fulfill the purpose – and these Wellness retreats in Thailand definitely fit the bill!