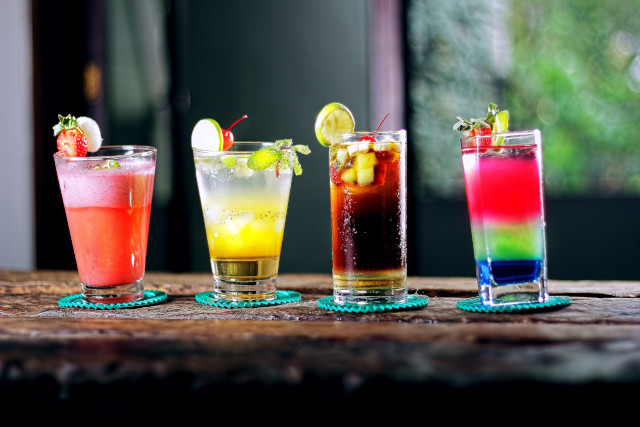 There is no drink like tequila. This strong and powerful drink is so popular that it's been included in thousands and thousands of songs all around the world. But, to be completely honest, tequila is sometimes so strong that we'll rather choose to drink it combined with other ingredients that make it either sweeter or weaker (or both!). Thankfully, some of the best tequila cocktails are super easy to make!
Tequila cocktails are a great way to start your summer, but an even better way to end it! In other words, wherever your summer days might take you, be sure to try out as many tequila cocktails as you can.
To help you make your decision, we bring you an overview of the best tequila cocktails to sip on this summer.
1. Tequila Sunrise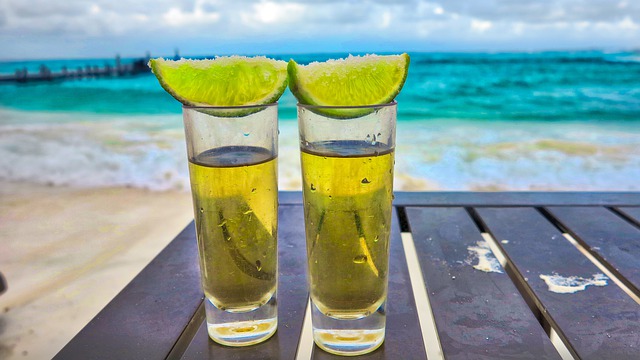 It would be totally unfair to put any other tequila cocktail on top of our list other than the Tequila Sunrise.
This drink is one of the most loved cocktails in the world and It's perfect for the summer. This simple drink is also visually captivating with its strong colors! But, we have to warn you that the colors are not the only thing that's strong when it comes to this cocktail!
Tequila Sunrise is not a light, breezy cocktail, but you will definitely enjoy every sip of it! To prepare this tequila cocktail on your own, all you need is:
• 45 ml tequila
• 34 ml grenadine syrup
• ¾ cup of freshly squeezed orange juice
• One slice of orange for decoration
When you see your Tequila Sunrise, you'll understand why it got this particular name. Add ice cubes to the cocktail to make it more refreshing.
2. Classic Margarita
If you haven't tried a Tequila Sunrise, you probably have tried a Margarita. These two tequila cocktails are so popular that it will be almost impossible to have an active social life for years and not trying any of these drinks.
There are now hundreds of different recipes on how to prepare this cocktail, but the original is based on lime. All you need to get started in this category of simple tequila drinks are three ingredients, one of them needs to be the best tequila you can find, and you're Margarita is ready! These ingredients are:
• 1/2 cups of gold tequila
• 3/4 cup of Triple Sec
• 3/4 cup of fresh lime juice
Add ice cubes to keep you safe from the heat and if you want, you can add sugar to it to make it a bit sweeter, depending on your taste.
3. Paloma
Do you want to try out how different fruits taste when combined with tequila? No problem.
All of the citrus fruits match perfectly with the bitter taste of tequila. If you love grapefruit, Paloma is the cocktail for you! It's the perfect choice for lazy Sunday afternoons you spend at home, or even preparing a barbeque in your backyard with family. It's simple to make, but the fusion of these ingredients will absolutely amaze you. To prepare Paloma, you will need:
• 30 ml tequila
• 1 tablespoon fresh lime juice
• 1 grapefruit wedge
• ¼ cup fresh grapefruit juice
• 1 tablespoon fresh lime juice
• ¼ cup club soda
• 1 teaspoon sugar
• salt
To decorate it properly, put some salt on a plate and then rub half of the rim of the glass with a grapefruit wedge.
4. Brave Bull
Well, as the name suggests, you will need to be a bit brave to order this cocktail.
If you love black Russians with vodka, you will probably like this cocktail as well. Bringing the flavor of tequila's agave, it's also paired with coffee and the combination will sweep you off your feet!
To prepare a Brave Bull on your own, you will need:
• 30 ml of white tequila
• 15 g coffee Kahlua coffee
When you've shaken the ingredients in a shaker, pour it into a glass and add ice cubes to it. If you want to decorate it, add a lemon spiral.
5. Bloody Maria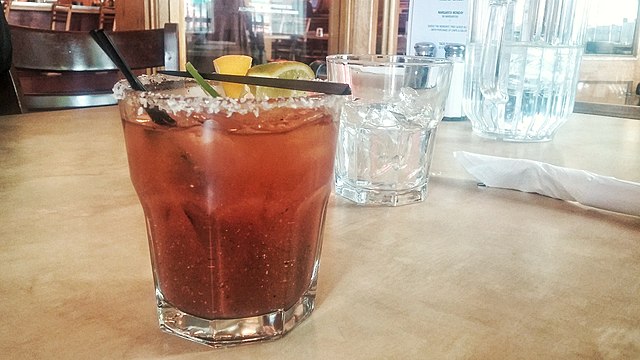 Yes, you've read it correctly – Bloody Maria. The famous Bloody Mary cocktail has its sister in South America and this one enjoys tequila more than vodka!
The flavor of the cocktail completely changes when you replace the vodka in the traditional recipe with tequila. You can enjoy the savory taste of tomato juice and everything else that a Bloody Mary consists of, but a Bloody Maria will serve as a great alternative when you want to try out something else. All you need to make this tasty drink is:
• 100 ml tomato juice
• 15 ml fresh lemon juice
• 4 dashes Worcestershire sauce
• 2 dashes Tabasco sauce
• 2 dashes Tapatio hot sauce
• 1⁄2 tbsp prepared horseradish, to taste
• 1 pinch celery salt
• 1 pinch ground black pepper
Drink Up!
What's your favorite tequila cocktail? We hope that this summer, you will try one of these drinks from our list as we're absolutely sure you will love it!