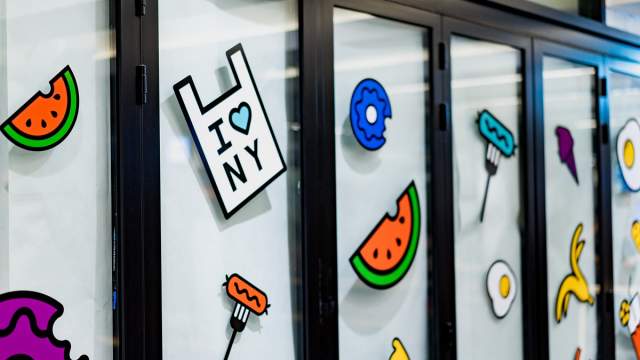 Just like there are a million things to do in New York City, the options for food are practically endless. The city that never sleeps would be a pretty dull place without a vast array of fine dining opportunities and outdoor eateries. NYC cuisine is chock full of specialties such as the famed falafel sandwich or rice bowls with chicken and kimchi. Oh yes, New York City is a true foodie heaven, and it has something to appeal to all taste preferences, whether you're a vegan, a full meat eater, or a little bit of both depending on the occasion.
The best part? You will never run out of amazing places to try new culinary masterpieces, with an artisan grill house on one corner, and a Vietnamese restaurant on the other, all the way to professional caterers bringing world-class meals to your very doorstep. Here is your insider's guide to food in NYC.
The Foodie Markets You Have to Visit
Cultural centers of the world, such as Sydney, London, Paris, and NYC, all have one thing in common: a rich and diverse food scene that goes far beyond the traditional restaurant or grill bar concept. Each brings the best produce and homegrown culinary delights to the foodie markets for everyone to enjoy. It's not only a service; it's a cultural phenomenon that's become an inextricable part of the city lifestyle.
You want to be in the thick of it. First off, you want to visit the DeKalb Market Hall in Downtown Brooklyn, where food vendors gather to create a mesmerizing display of sights, aromas, and flavors you won't forget. Be sure to visit the City Acres Market in the Financial District as well, and don't skip a trip to the iconic Canal Street Market in Chinatown.
World-Class Cuisine at Your Doorstep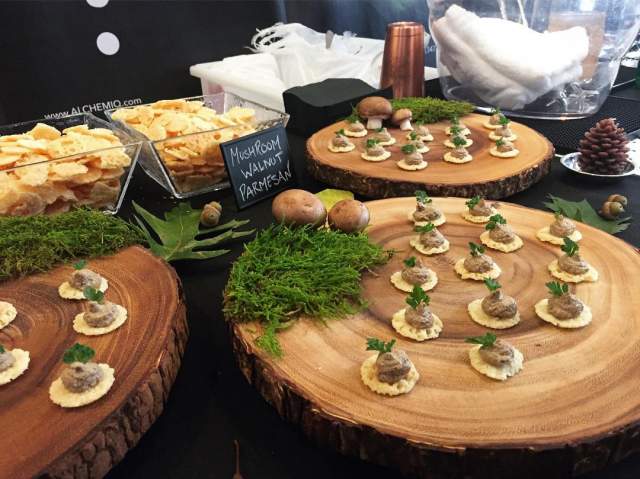 Of course, sometimes you just want to relax with your friends and enjoy culinary delights without actually having to move your respected derriere. Luckily for you, professional catering in NYC is not only world-renowned for its vast assortment of culinary masterpieces and creative cocktails, but with the help of a team of chefs and mixologists, you can choose the perfect menu for your get-together – no matter if you're watching a game, or hosting an up-scale dinner party or corporate event. With the right caterers on board, your trip is bound to be a success!
Don't Miss These Local Restaurants
Okay, NY is a pretty big city – eight million people big – so finding an amazing restaurant no matter your nuanced taste palate shouldn't be a problem. In fact, if you were to spend every day eating at a new place in NYC, it would take you more than 50 years to discover every eatery it has to offer. So don't worry, you're covered for the duration of your trip.
From traditional Chinese and Japanese, to experimental fusion, and good ol' grill-and-beer joints, there's something for everyone. For Mediterranean cuisine hailing from Spain, France, and Italy, try out Fig & Olive, and enjoy their signature burrata crostini and salmon crudo. Don't forget to try some amazing sushi at Haru Sushi as well.
Eating at a Food Truck in NYC is a Must
Food stalls are kind of a cultural institution in NYC, and you can find everything from small donut stands that will melt your taste buds, to gourmet food trucks in downtown Manhattan offering everything from perfect meatball sandwiches, to gyros and falafels. These specialties, and many more, portray the true tastes and aromas of the culture they hail from, so you know you're getting something special and unique with every food stall you encounter.
When you've had enough of exotic tastes and aromas, turn to the good old local hot dog stand and have a bite of the most simplistic, yet satisfying dish in the world – meat, bread, mayo, and ketchup. What more could a weary traveler's stomach want?
In Conclusion: NYC is a foodie paradise
NYC is the cultural and economic center of the world, and as such, it hosts a seemingly infinite number of dining options aimed at satisfying every taste preference imaginable. If you're traveling to NYC, be sure to follow this simple guide in discovering the true local flavors and aromas New York City has to offer.