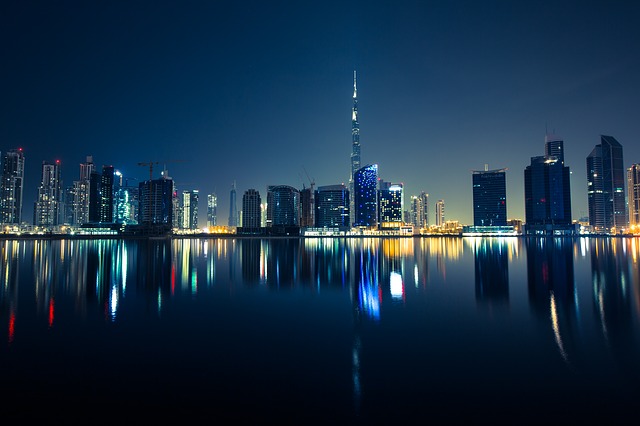 Dubai is a dynamic city and a stunning amalgam of various cultural – traditional and modern aspects. Traveling to Dubai as a woman is a fantastic way to experience the city and all of its glory!
This dazzling city offers countless experiences to all genres of travelers. For women solo travelers, the city offers a mélange of attractions and recreational facilities. In recent years, there has been an increase in backpackers and solo travelers to Dubai.
However, one thing always crops up in the minds of women travelers – is Dubai safe for a woman traveling alone?
Dubai is one of the safest cities in the Middle East when traveling as a woman. Additionally, traveling solo is a great way to enjoy Dubai. If you have wanderlust, love new adventures and like to experiment with places, attractions, and food, then take a solo trip to Dubai to experience life at its best.
Here is a short Dubai travel guide for solo women travelers, which can assist them to plan a dream solo trip to this jewel city.
Things To Do in Dubai
Dubai City Tour
Dubai city is a mélange of scintillating skyscrapers, iconic architectures, landmarks, and heritage structures.
The best way to see the city is on a self-drive tour or a hop-on-hop off bus tour. A self-drive tour lets you enjoy your tour in some of the classiest brands of cars. It is an ideal way to experience the city at your own pace. With the self-drive option, you can even plan to visit the neighboring emirates and extend your Dubai trip to a UAE vacation.
All you have to do is have a valid international driver's license and you can rent a car on a daily, weekly or monthly duration as per your trip itinerary. For those who do not want to drive around, and don't want to spend much money on renting a car, can opt for hop-on-hop-off bus tours in Dubai. This bus tour lets you visit popular sights and landmarks of the city that reflects its contemporary and old world charm. It is a good way to familiarize yourself with the city.
Some hop-on-hop-off tours also offer free dhow cruise on Dubai Creek, Dubai Walking Tours, Museum tours and Night Tours.
Dubai Mall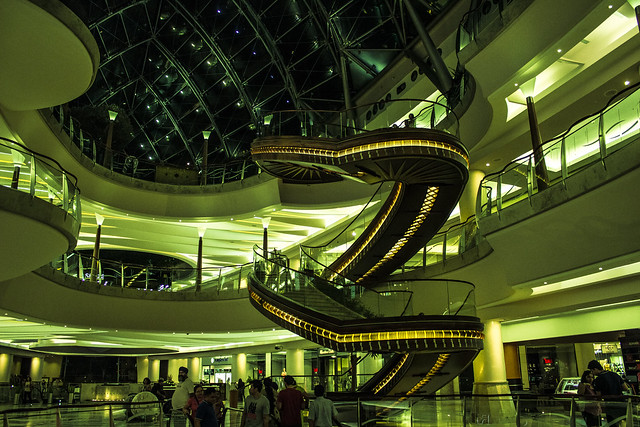 Dubai Mall is a must visit attraction on any Dubai trip.
Even if you do not wish to go shopping, you should just visit it for the grand experience. For a shopaholic, Dubai Mall offers a myriad of retail outlets and luxury shops. You can buy the latest brands and designer labels here. Apart from over 1,000 retail shops, Dubai mall focuses a lot on recreational activities.
It is the home to Dubai Aquarium and the Underwater Zoo, Dubai Ice Rink, VR Park, Kidzania and a 22-screen multiplex cinema experience! So even if you don't wish to shop, spend your time at this amazing array of entertainment zones and enjoy the various installations and ambience of Dubai Mall.
Burj Khalifa and Dubai Fountains
One of the popular things to see in Dubai is the iconic Burj Khalifa, and the Dubai Fountains set adjacent to it.
The Burj Khalifa's 'At The Top' Experience is a famous thing to do in Dubai tour where you will zoom up to the 124th floor in a high-speed elevator and from the observatory deck, you can view the Dubai Fountains, nearby attractions, Dubai city scenic vistas, and panoramas beyond it. Try to make this an evening tour so that you can watch the amazing spectacle of illuminated Dubai fountains and the gleaming city behind it.
The Dubai Fountains is the world's largest choreographed fountain system, located on the 30-acre manmade lake right next to Burj Khalifa. The Fountain show is a breathtaking performance of music, light, and jets of waters weaved together in perfect synchronization. Both these iconic landmarks are something one shouldn't miss experiencing on a Dubai trip.
Beaches and Walking Paths of Dubai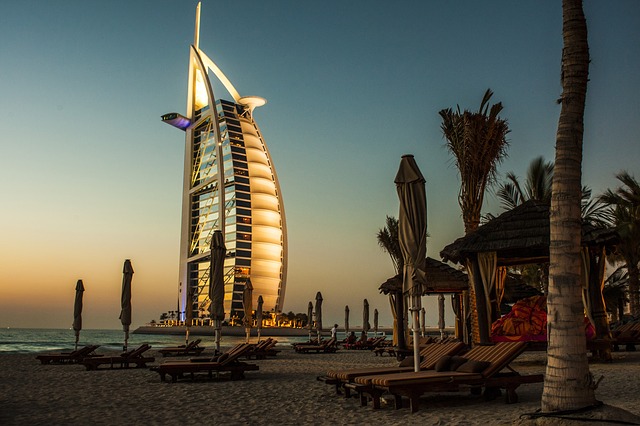 Dubai is blessed with an expansive coastline and has some serene beaches that visitors would love to spend time at.
While most beaches are affiliated with luxury hotels, there are a lot of public beaches, which are free of charge to visit. Some of the popular beaches to visit are The Beach by JBR, Black Palace Beach, Al Mamzar Beach – to name a few. Dubai also has a collection of paved pathways along the shorelines. such as Jumeirah Corniche, Palm Jumeirah Crescent, Dubai Marina Promenade – which are a great way to enjoy evening strolls amid scenic city views.
These places are best to dine, relax, and unwind.
Ladies Nights in Dubai
Certain nights in Dubai are specifically reserved for women to have fun. Throughout Dubai, many restaurants, cafes, and clubs have special offers and discounts on certain days of the week for women guests.
Many bars, pubs, discotheques, and clubs offer free entry and free drinks. Restaurants and Michelin star dining venues offer discounts on selected meals only for women guests.
Check out these places during your solo travel to experience the nightlife of Dubai.
Essential Tips To Keep in Mind When Traveling to Dubai as a Woman
Accommodation
There is no shortage of finding good and comfortable accommodations in Dubai. You get an amazing assortment of choices that suit all types of budgets. However, it is always better to find accommodation in Downtown Dubai, as the place is right in the midst of bustling activities. Also, book your accommodations in advance to avoid any hassles in your trip after you have arrived in Dubai.
Transportation
When traveling to Dubai as a woman, public transportation like taxis, buses, and metros are very safe – but there aren't many running late nights.
Renting a car or taxi rides are good options to explore the city. Always make note of the taxi agency's name, taxi number, and the driver's contact number – which can come in handy during your travels. Women can also choose pink colored taxies for their travels, which are exclusively for women passengers and are driven by women drivers dressed up in Arabian attires.
Etiquette to Follow:
While traveling to Dubai, it definitely comes in handy to keep yourself informed about the etiquettes to be followed in the city so you have a stress-free vacation. Though UAE is a strict follower of Islamic culture and rules, Dubai is a bit flexible, liberal, and lenient.
Just keep in mind these following points and you are all sorted out for your Dubai solo holiday.
Dress appropriately. In Dubai, it is very important to respect the culture. Make sure your fashion sense does not offend the locals. Shoulders and knees should always be covered. When in doubt always carry a cardigan and wear long pants. Swimwear is allowed on the beach, but cover yourself once you are out of the water. Adhere to dress rules of wearing a burqa when you enter a mosque or any religious place.
Avoid any kind of public display of affection, as it offends locals and is considered inappropriate behavior in public.
Do not drink alcohol in public. If you are keen on drinking alcohol, then choose a hotel with inbuilt bar facility. Also, pay special attention to not eating in public if you are traveling to Dubai in the Ramadan month. Practice common courtesy. A bit of useful Arabic phrases will also come in handy with locals.


If you are renting a car, make sure you are thoroughly up-to-speed with the traffic rules of Dubai (no pun intended)- as the city is quite strict. Even as a pedestrian, you should be aware of where to cross the roads.


Also, practice common sense. Find information and do some research before visiting Dubai. Be aware of various laws and rules of the city. Respect the culture and try to blend in than stand out of the crowd. Wear sunscreen and airy clothes to get relief from Dubai's heat. Keep yourself hydrated at all times!


Dubai is safe for women – as sexual harassment is a serious offense here and gravely punished by law. But it is always better to stay alert for your own safety. Carry emergency contact numbers. Purchase a local SIM card and download all useful Dubaiapps that can come in handy on your Dubai travel. Make sure you inform your family and friends about your travel plans and give them a detail of your trip itinerary. Practice protective behaviors and listen to your instincts and intuition. If you feel uncomfortable in a situation, leave the scene and seek a safer place. Always keep some money with you and take care of your belongings, passports, and documents.
Traveling solo as a woman is a great experience. It gives you a feeling of confidence and independence. Also, you don't need to wait up for others and explore a place as per your wish.
So ladies, give it a try, let Dubai be your choice of destination for your next solo traveling experience!