Are you tired of visiting overcrowded, overpriced tourist spots, where the only locals you meet are the members of the hotel staff? Over the past couple of years, the concept of traveling, both domestic and abroad, has undergone some big changes and modifications, and it's more in-tune with what people really expect from their holidays.
2018 will follow this path and introduce some new, exciting trends that will allow travelers to explore and experience new places and things in a highly personalized manner.
Responsible Travel
The locals in several popular European tourist destinations, such as Venice or Barcelona, have been protesting and calling on the authorities to do something about the environmental impact and pollution caused by an unchecked and uncontrolled surge of visitors. Mass tourism takes its toll on cultural heritage and animal welfare too, which is why in 2018 a shift towards responsible travel will be a major trend. This means choosing locally-owned accommodation instead of big hotel chains, respecting the lifestyle of the locals, protecting the environment, watching animals in their natural habitats instead of riding elephants or taking selfies with endangered species and getting to actually know and understand the country you're visiting.
With an estimated 1.5 billion people traveling each year by 2020, it's essential to reduce the negative impacts of tourism.
Adventure Travel
People are fed up with artificial, one-size-fits-all tours, which offer only a glimpse into the reality of things in a particular country. They want some memorable, larger than life adventures and experiences which will allow them to immerse in a new culture. However, the definition of the word "adventure" has changed, and it doesn't necessarily imply adrenaline-charged, risky activities.
Genuine is the new adventurous, which means, for example, that travelers are eager to explore the authentic cuisine of the region they're visiting, or take so-called locally-focused shopping tours where you can explore various cities and neighborhoods and purchase quality local products. Hiring a personal chef service takes a culinary experience to the next level, as travelers can enjoy regional gourmet dishes in their accommodation.
Millennial Travel
There are 92 million Millennials in the U.S. They have outnumbered Baby Boomers by far, which means that they're the ones shaping most of the current travel trends. It's this generation that spurred the rise of Airbnb and similar accommodation services. Being the first digital generation, they took advantage of technological developments and introduced the notion of working remotely – from any spot on the planet (with internet connection).
As this army of digital nomads is traveling across the globe, their main requirement is fast, stable, and preferably, free Wi-Fi. Still, the fact that they like the idea of nontraditional accommodation options like couchsurfing or short-term lodging rentals doesn't mean that they're not interested in hotels, and some of the most famous chains resorted to rebranding strategies in an attempt to attract Gen Y travelers. Marriott even went as far as to design a separate brand for Millennials called Moxy Hotels, which offers IKEA-styled, tech-savvy, uncluttered, budget rooms.
Medical Travel
Although Millennials rule the world, let's not forget that there are 77 million Baby Boomers and that they're not getting any younger. With ballooning health care costs in the U.S., an increasing number of people decide to travel to exotic locations where they can have various affordable medical procedures performed on them by American-trained doctors.
This is a win-win situation since they can receive a top-notch medical care without having to get a second mortgage, while they enjoy the beautiful scenery and relax. Some Asian and South American countries are all the rage when it comes to this type of tourism, and such tours prove that quality doesn't always come with an astronomical price tag.
Travel Fashion
One trend that will continue more and more as new companies pop up is the concept of travel fashion. There are a several "types" of travel fashion that we have seen become popular over the last couple years.
The first is practical travel fashion. Items like Aviator's travel tee are a newer type of travel clothes focused on the Millennial generation. These items combine practicality with science and a sleek look to entice new purchases. Check out the messaging in Aviator's travel tee: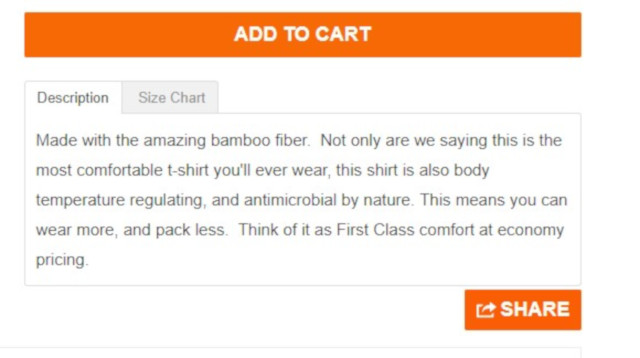 Other items include travel pants, hats, belts, luggage, and more!
The second is travel fashion "with a cause". Items like FACT Goods' Breast Cancer Hats or the Pura Vida bracelets have a certain "giving back" message that many travelers enjoy. Plus, these items are a wonderful talking point at the local watering hole!
Check out the messaging from Pura Vida's homepage:

Keep a lookout for more companies like this to pop up in the next few years!
Conclusion
Traveling never goes out of style; it's a concept that is always changing and refining itself. Native, authentic, genuine, personalized, and immersive experiences will be the buzzwords of the travel industry in 2018.