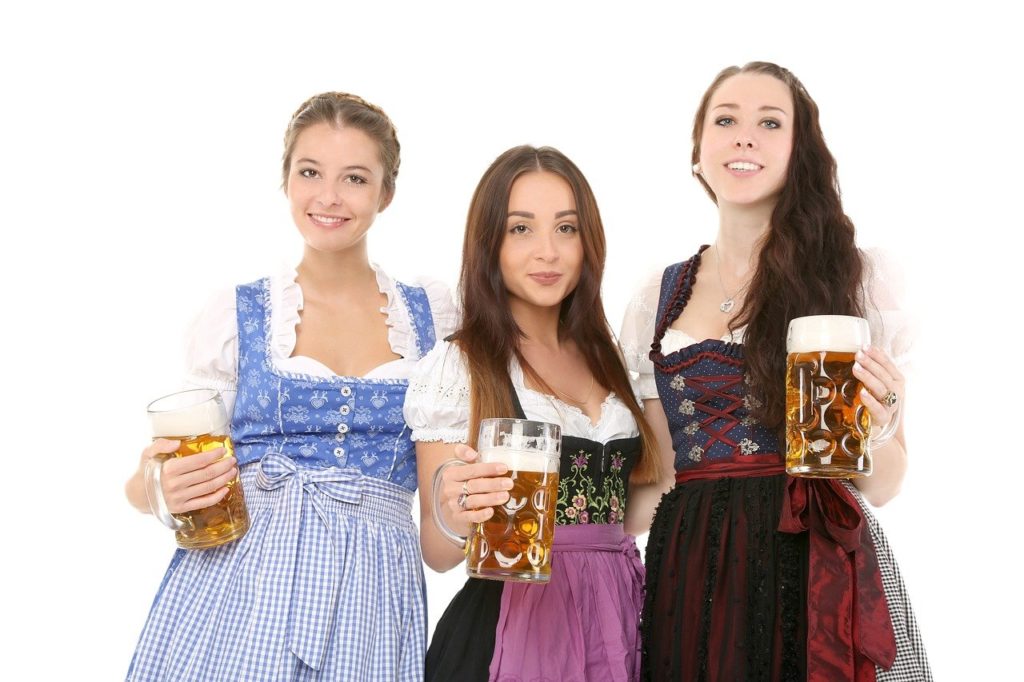 Oktoberfest is the original and most famous beer festival around the world. The event is so huge with an estimated 6 to 7 million people attending this major event. This German tradition is held for three weeks from September to October – and we want to prepare you with the ultimate Oktoberfest guide.
Oktoberfest is an old tradition dating back from 1810. It was a marriage ceremony of Prince Ludwig and Princess Therese. During that time, Munich citizens were invited to this grand celebration. Hence, a beautiful start of this two-century tradition of Oktoberfest.
Today, Oktoberfest Munich is one big party. But the festival also has other activities. There are rides, attractions, and games. That is why the festival is not just limited to beer drinkers. The whole family and even kids can go and enjoy the festival.
It is too bad that Oktoberfest for 2020 has been canceled due to COVID-19. But it will come back again in 2021. So, if you are interested in going to this once-in-a-lifetime event, plan as early as now. Below are some tips we can give to help you.
Accommodations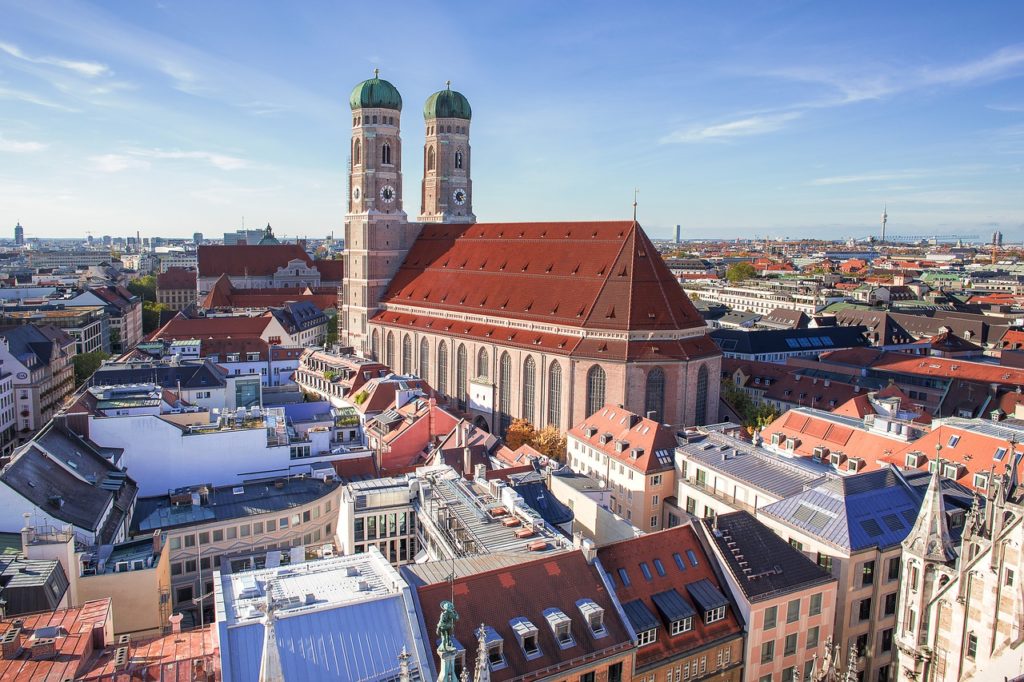 As the first tip in our Oktoberfest guide, we'll tell you it is best to book and reserve your hotel early on. The nearer it is to the Oktoberfest, the more expensive it will be. You can get hotels, hostels, or book via Airbnb. Campsites are also available for those who want to be a bit more adventurous.
For hotels, there is the Platzl Hotel Munich. It is a fancy and nice place to stay. Another one is the H'Otello Munich. This hotel has a modern and urban vibe. It is located near the city proper and the venue of the Oktoberfest.
For hostels, there is Jaeger's Hostel Munich. It is a great choice and is also close to the festival grounds. It has clean and decent rooms. Another one is the Wombat's City Hostel. This one is also very close to the festival, only walking distance. It's a super comfortable place to crash.
Of course, you can always opt for cheaper Airbnb houses. There are some very close to the Oktoberfest grounds. It is good to choose Airbnb if you are traveling with a group. Get a whole house to rent from Airbnb if you want a bigger and comfortable place. There are, of course, single rooms for rent via Airbnb for solo travelers.
For those who want more thrill, there are also campsites for rent during Oktoberfest.
Munich can be cold in October. So it is up to you if you are up for the challenge of fall camping. Nevertheless, it is always fun to be on a campsite – with the right gear.
The campsite may be a bit further away from the Oktoberfest venue proper. Campsites are around thirty minutes away via public transportation mode. But by private car or by taxi, it takes only about 10 minutes. One campsite is the official Oktoberfest Campsite, which is a bit closer. It has two-person tents. They have air mattresses and glamping teepees if you want to live large.
Traveling Around Munich City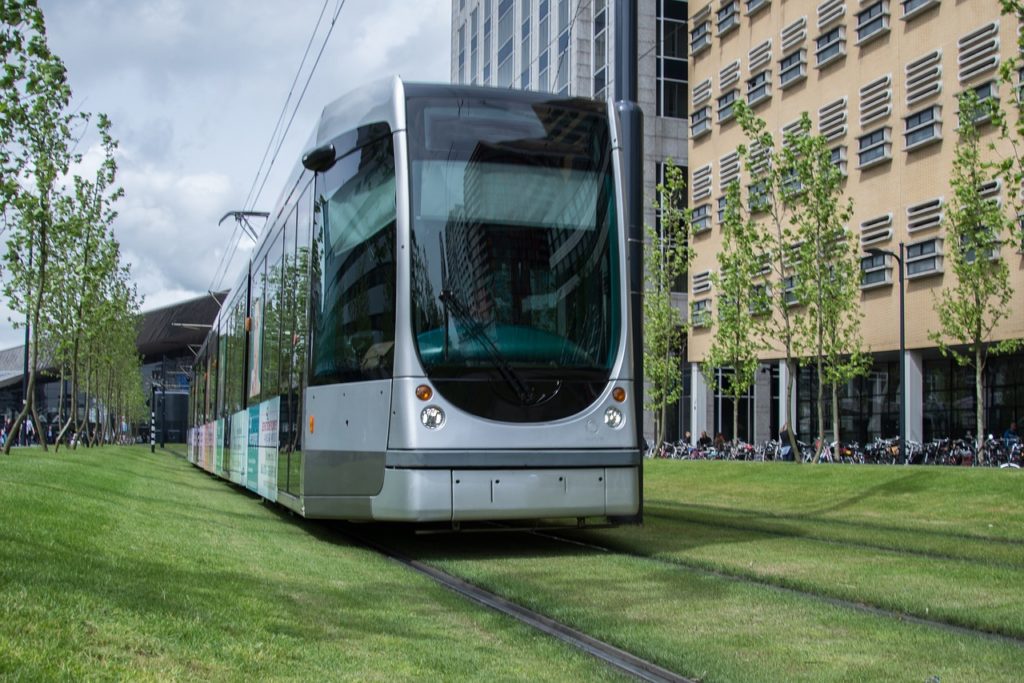 You can go around the city by taking the metro system. It is extremely efficient and easy to understand despite the German names. You can go around the city also by bus and train. Moving around via taxi or Uber is a good and convenient option. You can also walk to see more of the city.
Generally speaking, Germany has fantastic public transit. Don't forget to use Google Maps or Waze so you will find it easier to locate where you want to go.
If you are going to the festival, you will see arrows painted on the sidewalks pointing to the venue.
Going to Oktoberfest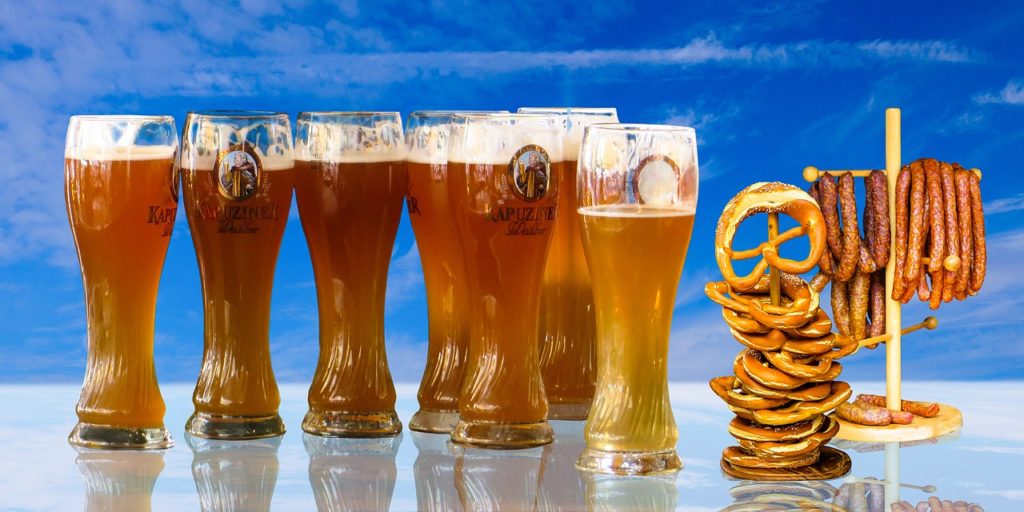 The dates of the next Oktoberfest are from 18 September to 03 October 2021.
The festival opens early at around 10 am. If you don't have a reserved table, the best tip we can give you in this Oktoberfest guide is to arrive much earlier so you can get a spot. They usually stop serving at 10:30 pm.
You can buy tickets in advance or buy them on-site as well. The whole area is very big! You can go to different tents to try different beers and food. The bigger tents are about 14 in number. The smaller tents are about 20. We suggest you scan the whole area first before selecting where to stay to have your first beer sip. Check out the beer options and the local delicacies like pretzels and schnitzel.
After you have chosen your place to stay in, what do you drink or eat? Of course, if you are an adult, you have to try the different beers. We hope you have a good beer tolerance because of all the great options.
The beers are served in big mugs. But other than beer, there are other drinks too. If you are bringing along children, there's water and soda available. There is also coffee, wine, and even hard liquor.
Look for the beer maids to order. It is best if you have exact change ready plus extra for tips. You can just imagine how many people there are… Each beer maid serves so many customers, even carrying five to ten beers at a time! Please be nice to them. Much better, give them generous tips to reward them for the very tiring job for the night!
How about the food at the Oktoberfest Munich? No guide to Oktoberfest would be complete with it!
You will find pretzels and French fries. There is also bratwurst (German sausage). You can also see candy-coated assorted nuts and chocolate-covered fruit. There are also delicious gingerbread cookies! Bring home some as a souvenir too. Other than these are fish and veggie burgers for those who want healthier options.
What Are You Waiting for?
For travelers, Oktoberfest is a once in a lifetime opportunity. We hope you find this Oktoberfest guide useful for your planning to go to Munich.
Keep in mind, people are going to be thirsty when COVID-19 restrictions are fully lifted. Don't waste any time in getting your ticket!