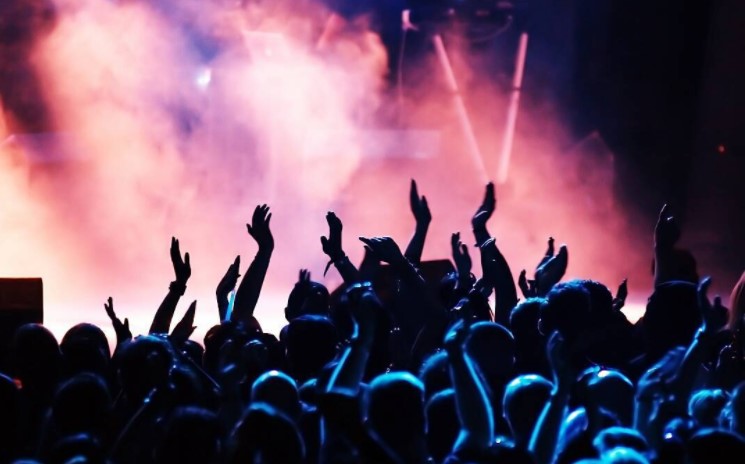 Over the years, Austin, Texas has become a haven for the arts and a breeding ground for creativity. When you Google "Live Music Capital of the World," Austin is the city that comes up. This did not happen by mistake. The venues in this town are truly second to none.
Whether it's a dive bar with a tiny stage, or a big, elegant music hall, awesome shows are a foundational aspect of the downtown. Here are five snazzy places to see your favorite bands, or discover new ones.
1. Stubbs Waller Creek Amphitheater
There is nothing quite like live outdoor music. In Austin, the season for this never ends. Stubbs Amphitheater gives off a wonderful neighborly vibe and makes you feel like you're jamming out in one of your friend's backyard. The only difference is the place holds 2200 people.
The relaxed atmosphere of the venue makes this an ideal, stress-free place to catch a set. There are always plenty of delicious vendors in the area to grab a bite or a drink. The area can definitely get little crowded once in a while, but there is typically plenty of room to breathe and groove.
Stubbs is known for consistently playing host to big name acts nearly every night. Once you experience a show here, you'll realize this venue is one of the many reasons why Austin is the Mecca of live music! Click here to see the upcoming events.
2. Vulcan Gas Company
Vulcan Gas Company is one of the most prized venues in all of Austin. Known for hosting all kinds of DJs and psychedelic bands, the vibe of this place is straight out of a music festival. Perhaps the best selling point is the state of the art sound system. They have it down to a science. Regardless of where you are in the crowd, you will always get the full effect.
Staff is delightful, drinks are great and affordable, atmosphere is friendly, and the bathrooms are clean, always!
If you need a breather from raging, the upstairs is a cozy lounge full of couches to veg out on, slam some water, and recharge your batteries. If you love a cutting edge live music experience, catching a show at this first-rate venue needs be at the top of your Austin bucket list. Click here to see which artists are coming through.
3. Mohawk
If you're a local, you probably know about (or have been to) Mohawk. Opened in 2006, it didn't take long for this place to become one the most beloved music venues in downtown Austin. Priding itself on customer service from the moment you walk in the door, your experience at this place will be nothing short of outstanding.
Mohawk is home to two stages: one indoor and one outdoor. Both have impeccable sound systems and plenty of breathing room. The genuine atmosphere is inviting and easygoing. As long as you're not causing trouble or being stupid, you won't run into any issues.
As far as genres go, the live music here is pretty diverse. Anyone who finds themselves in Austin should definitely pencil in a show at this multi-tiered venue. Click here to see what's on the calendar!
4. Swan Dive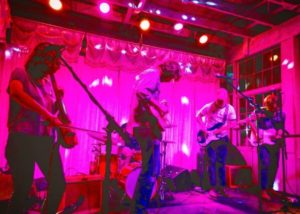 If you are looking for a low-key place to enjoy awesome live music, Swan Dive is your venue. The crowd you'll find here presents a warm and welcoming vibe. You will not get a single whiff of pretentiousness! This place rarely gets super packed so you won't have to worry about your claustrophobia ruining the night.
The owners have made sure the sound system is set up perfectly in accordance to the size they're working with. Additionally, Swan Dive's white interior makes sure your pictures all turn out great!
Staff here is always helpful and incredibly professional. Over the years, this venue has continued to improve. It's always refreshing to see when owners truly care about making the customer experience as great as it can be. Click here to check out their upcoming shows.
5. Empire Control Room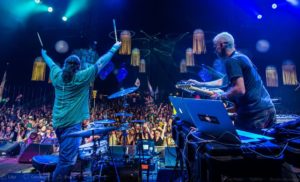 Upon just hearing the name, it's obvious that Empire Control Room has something noteworthy to offer. This 15,000 square foot music venue certainly doesn't disappoint!
Boasting three stages, both inside and outside, Empire Control Room always has a unique variety of bands rolling through. The stages are called The Garage, The Control Room, and The Patio. Each brings something special to the table. Whether it's the dazzling light shows or the high-definition sound system, it's impossible to not have a memorable night here!
Empire Control Room embodies everything the famous Austin music scene is all about. Since its opening in 2013, this venue has undoubtedly etched itself into the city's culture. Whether you're a local or a visitor, seeing a show at Empire is a must! Click here for the lineup.
Encore
Austin's unrivaled live music scene is something you have to see to believe. Regardless of your preferences, you will always find an awesome place to see your favorite acts.
This tiny list doesn't even scratch the surface of Austin's vast catalog of music venues. In fact, it would be nearly impossible to hit them all, even as a local. If you've seen a show at an exceptionally stellar Austin venue and want to share your experience, please let us know so we can get going on a part two!