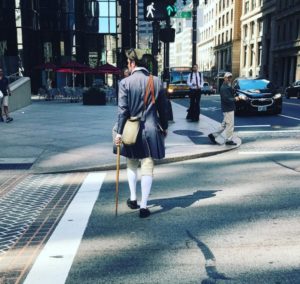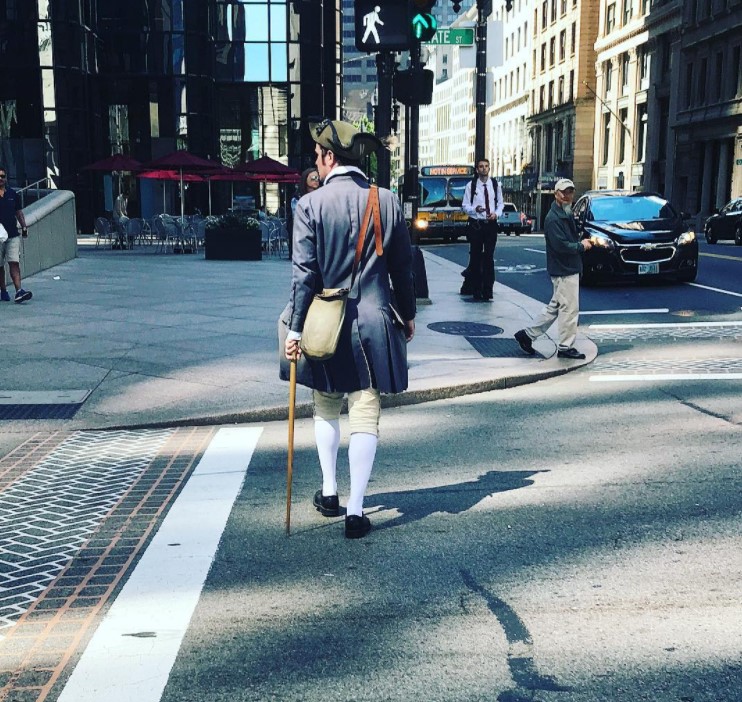 Photo Credit: Instagram –
Boston is far and away one of the most historically-rich cities in the United States. "The Athens of America" is a place that everyone should pencil into their travel plans at one point or another.
In addition to the historical significance, Boston is known for its defined style, attitude, and upbeat charm. To fully immerse yourself in the culture, the best way to experience the city is to live like a local and find a room through the sharing economy we have come to love over the past decade.
Here are five awesome Boston neighborhoods to book a place in on Airbnb.
1. Beacon Hill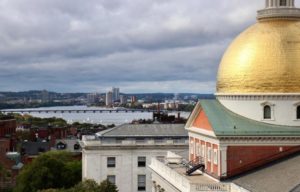 If you want to go the heart of American history, Beacon Hill is the place. The narrow cobblestone streets and brick buildings are clear reminders of the Revolutionary Era.
Home to many of Boston's high-profile figures, Beacon Hill is arguably the most well-known neighborhood in Massachusetts. There is no shortage of spectacles to check out in the area. Most notably, the gold-domed State House, built in 1798, is located across from the famous Boston Common and is a must-see American landmark.
Some vacations simply call for a dose retail therapy. Beacon Hill boasts some of the most interesting shopping options in the entire Northeast region of the country. Charles Street, the main stretch of the district, is chock full of boutiques, jewelry stores, antique shops, and much more.
In terms of food, this neighborhood is home to a wide range of delicious sandwich shops and a number of ethnic restaurants. If you're into throwback dive bars, Beacon Hill is one the best neighborhoods in the city to enjoy a casual drink.
Book a room here!
2. North End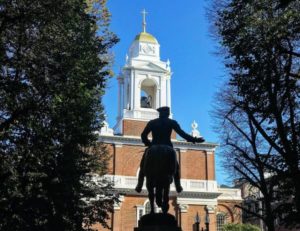 North End, or Little Italy, is a magnificent Boston neighborhood that brings a unique aura to the city's culture. Located near the Boston Harbor, the history of European descent in this area dates back to the 1630s! As for American Revolution history, this neighborhood is home to the Old North Church, Copp's Buryng Ground, The Freedom Trail, and of course, Paul Revere's House.
Since the "Big Dig" project's completion, North End has seen a huge boost in tourism and a wonderful new energy flooding the streets. This neighborhood is recognized for having a denser selection of restaurants than anywhere else in the city. Obviously, a great deal of them feature Italian cuisine. In general, food is taken VERY seriously in this part of town. Hanover and Salem Streets are packed with all sorts of dining options and plenty of shopping. If you're here during the summer, definitely make it a point to stop by one of the weekly feasts. Towards the end of August, North End hosts the famous Saint Anthony's Feast, a near century-long tradition!
Once the sun goes down, there are a wide range of pubs, bars, and taverns to grab a drink at and have some fun.
Click here to find a room in North End!
3. Fenway/Kenmore
If you want your trip to Boston to involve a sports atmosphere and a lively night scene, the Fenway/Kenmore neighborhood is your best bet. Obviously, the focal point of this area is the famous home of the Red Sox: Fenway Park.
Surrounding Red Sox Nation's headquarters are a myriad of bars, nightclubs, and restaurants that spread all across Lansdowne Street. Whether you want to sit down and watch the game, shoot some pool, or tear up a rug on the dance floor, there is definitely a place for you.
During the season, you can certainly expect to experience the epitome of fanaticism.
If you want to get away from the chaos of Fenway, Kenmore has plenty of beer bars and swanky restaurants to keep you busy throughout the night hours.
Find a room in the Fenway/Kenmore area here.
4. Charlestown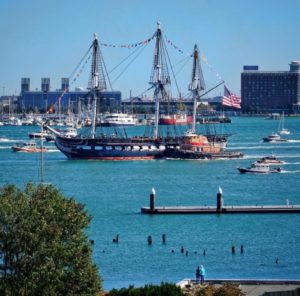 Charlestown is packed with vintage US history. It is the home to the famous Bunker Hill Monument, USS Constitution war ship, Korean War Memorial, decommissioned Navy Ship Yard, and a number of other attractions to occupy an afternoon. The harbor views from this part of the city are simply magnificent.
Over the past few decades, the vibe in this neighborhood has evolved into a trendy area populated with young professionals. This shift has brought on a big influx of fancy bars and restaurants. However, there is still a comforting townie atmosphere maintained by locals who have been in the area for generations. When looking at the nightlight, the result of this neighborhood's diverse demographics is an excellent mix of dive bars and high-society hotspots.
Be sure to stop by Warren Tavern at some point in your stay – it's the oldest tavern in Massachusetts!
Check here for rates on rooms.
5. Back Bay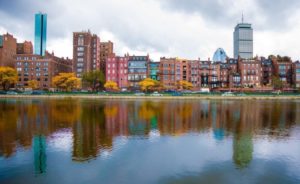 Back Bay is one of Boston's most prized gems. Need proof? This neighborhood is where every New Englander's favorite quarterback and his supermodel wife call home.
This area encompasses some the most upscale real estate, restaurants, and retailers in all of Boston. A stroll down Newberry Street will make this obvious.
Make no mistake, you don't have to be a rich celebrity to enjoy Back Bay. If you head over to Boylston Street, you'll find a much more modest attitude with a great selection of sports bars and eateries.
Perhaps the most interesting aspect of Back Bay is the authentic architecture. The streets are lined with detailed Victorian brownstone buildings that date well back into the 20th century. If you're into awesome construction, be sure to check out the Boston Public Library – it's truly a spectacle to see.
One of the most noteworthy attractions this area boasts is the finish line of the world-renowned Boston Marathon!
Click here to find your room!
Conclusion
Boston is more than just a jewel of the Northeast; its rich legacy is a strong symbol of United States heritage. If you want to experience America and its foundational historic beauty, this is the place.
Finding a room in one of these neighborhoods is the greatest way to completely understand Boston's one-of-kind culture. The historical landmarks, nightlife hotspots, shopping outlets, delicious restaurants, and hard-hitting atmosphere will not disappoint!