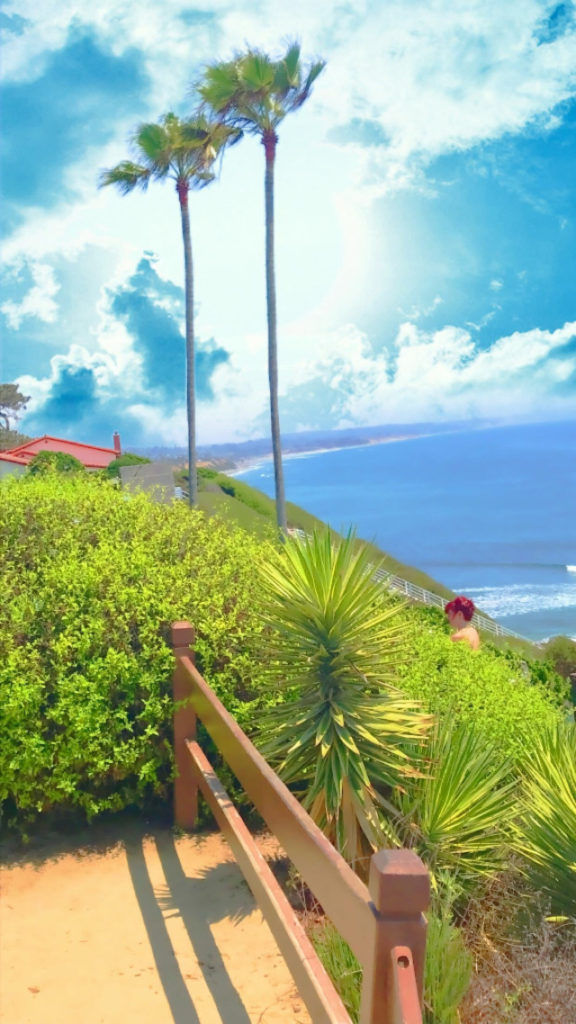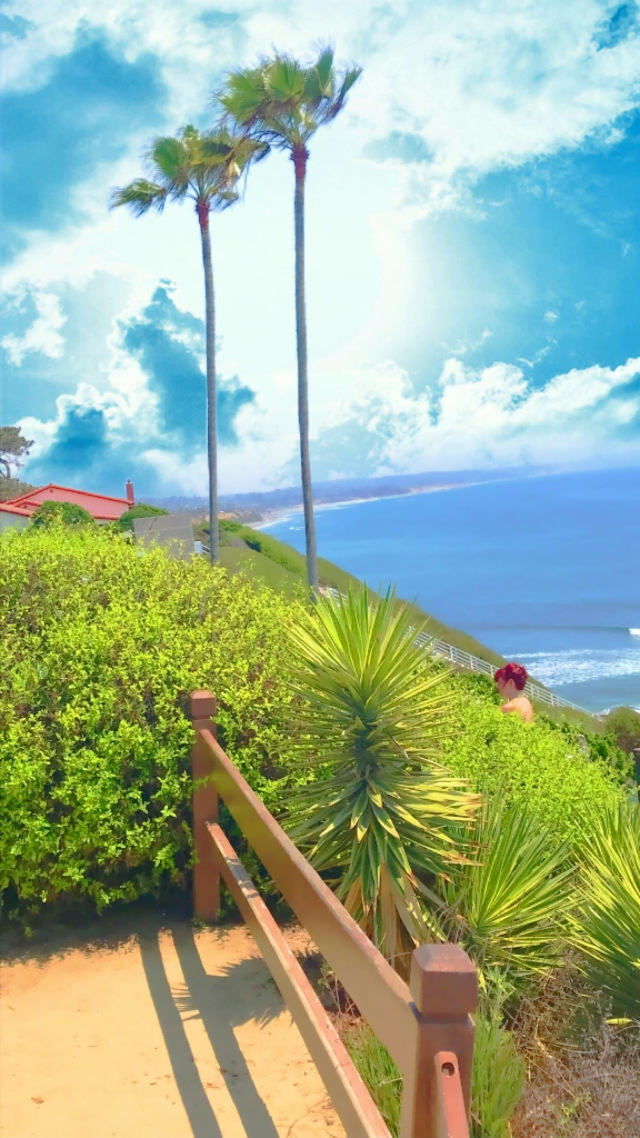 Encinitas is a town that needs no introduction. When it comes to tourism in Southern California, the big hubs like San Diego and Los Angeles tend to get the bulk of the publicity. While both these cities are great, and definitely worth seeing at least once, many people tend to overlook the small beach communities in between.
Encinitas, located about 30-40 minutes north of Downtown San Diego, has long been revered as one of the greatest gems of SoCal. Unlike many of the popular San Diego destinations, like Pacific Beach, Del Mar, and La Jolla, Encinitas is far enough away from the city limits that only the seasoned tourists know how great it truly is.
In addition to dreamlike views of the Pacific Ocean and laid back beach vibes, the city of Encinitas oozes with retro classiness and an appreciation for the finer aspects of leisure. If you have the privilege of visiting this wonderful town, here are three awesome ways to experience the area.
1. Wander Around the Encinitas Meditation Garden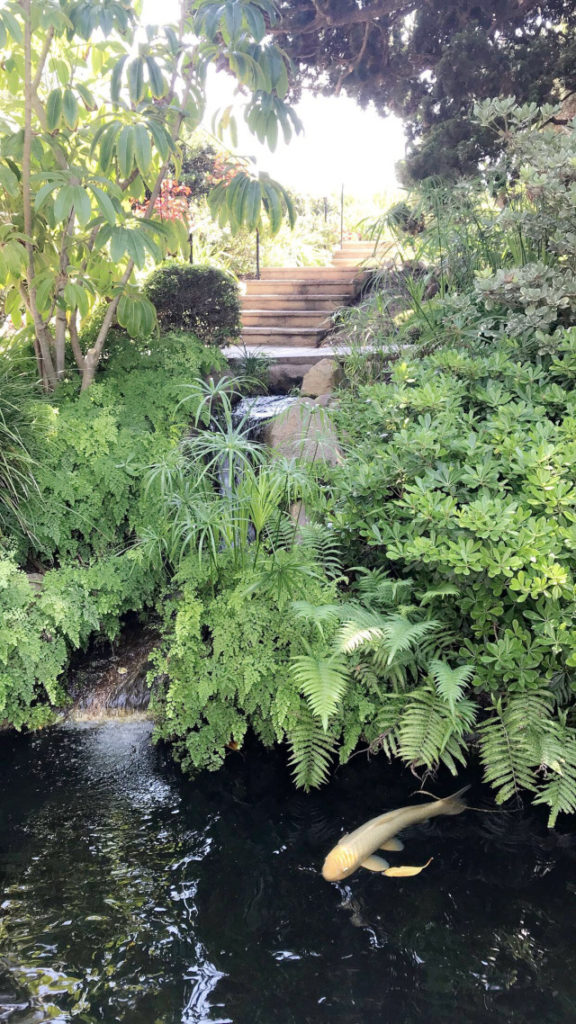 The Encinitas Meditation Garden is a low key spectacle you simply have to see to believe. They are located next to the gold-domed Encinitas Temple, a branch of the Self-Realization Fellowship. These Gardens were established by Paramahansa Yoganda, an Indian yogi and guru who introduced huge numbers of westerners and Indians to the concept of meditation and Kriya Yoga. Since his time, the Gardens have become a pilgrimage for thousands of people every year.
The Meditation Gardens are nestled in a beautiful nook right on the cliffs overlooking the ocean. As soon as you walk in, you are engulfed in a mindset that is deep rooted in feelings of inner peace and overall bliss. The garden is a well-covered and maintained forest filled with gorgeous native plants and ponds full of fish. Throughout the walkways, there are plenty of benches for you to sit down, take in the scenery, ponder life, and of course, meditate.
When you move through the Gardens, always keep in mind that you are walking on sacred ground. Be very respectful of those around you and keep your voices down, phones on silent, and footsteps quiet.
2. Soak Up the Sun at D Street Beach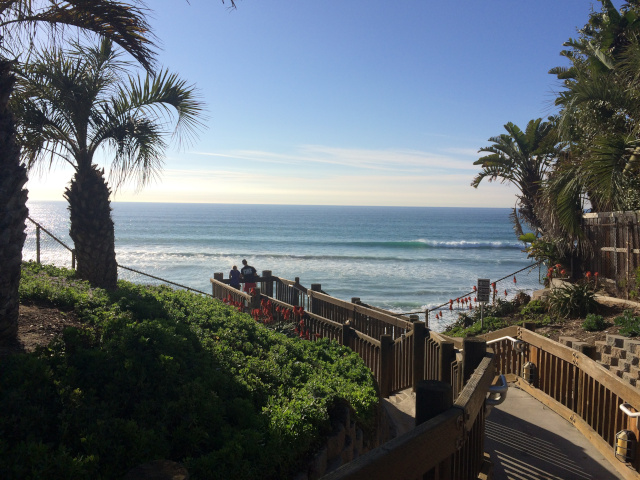 There are many famous beaches scattered across Southern California. When most people picture these beaches in their head, they see a paradise with all kinds of room to spread out and enjoy the view while they work on their tan. However, when they actually get there, it's instantly clear that hundreds – maybe even thousands – of people had the same idea. So instead of the surreal wonderland they imagined, they get a massive crowd full of sunburnt tourists. D Street Beach is everything you want in a SoCal beach, minus the mob scene.
Perhaps the best thing about D Street Beach is it's located a tad bit south of the vastly popular Moonlight Beach. While there can certainly be a decent crowd at D Street Beach in the summer months, it's usually much smaller than that of Moonlight. You will have plenty of room to set up a chair or blanket, throw a Frisbee, and have a good amount of personal space in the water.
The sand is very fine in this area and exemplifies everything a beach in SoCal should be. Whether you're in town for a weekend, extended stay, or live in the area, a nice sunny afternoon at D Street needs to be on everyone's to-do list.
3. Explore The Downtown
There are many downtown strips in Southern California that consist mainly of tattoo parlors, smoke shops, nutrition stores, and gimmicky bars. Encinitas does not fall into that category. The main strip on the famous Highway 101 is jam-packed with all kinds of fine dining options, cafes, and quirky retailers ranging from fashion outlets to furniture stores to surf shops. There is so much character packed into these ten-plus blocks that makes Encinitas the dazzling town it is.
The food selection is about as diverse as you can imagine. You have all sorts of options in the way of Mexican, Asian, Italian, American, and much, much more. In terms of Mexican, grabbing a bite to eat at the famous Taco Stand (which is a full restaurant with tables and chairs) is an absolute must when you are visiting the area. However, be prepared to wait; the greatness of The Taco Stand isn't exactly a secret around these parts. For Asian, East Village is a fantastic noodle place located near The Taco Stand.
If you are looking for Italian food, there are many great options to choose from. Trattoria I Truilli is a personal favorite with an amazing wine selection. If you are in the mood for good ol' American bar food, Lumberyard Tavern is the place to go – the flatbreads are on point.
Once the sun goes down, Encinitas has a wide range of bars where you can have a nice quiet drink at a candle-lit table, go full club mode with pounding bass, and everything in between.
Downtown Encinitas is a strip that very few small towns can mimic. If you are here around the holidays, be sure to check out the holiday parade. Rumor has it that famous skateboarder Tony Hawk likes to make an appearance with an outlandish float…
Over to You
Encinitas, while a surfer town at heart, is one of Southern California's most loved destinations. With a mild climate year round, you can enjoy a trip to this city in the middle of summer or in the dead of winter. Being as how Encinitas is my new home, there will certainly be more posts in the future about this beautiful city in North County San Diego!
If Southern California is still on your bucket list, definitely make it a point to swing through Encinitas – you won't regret it!