The glitz and glamour of Las Vegas attracts tourists and from all over the world, promising them an adventure of their lifetime. The City of Lights is widely known for its exciting casinos, vibrant nightlife, and Instagram-worthy landmarks, but it also features numerous under-the-radar places and activities that will delight anyone looking for a more authentic experience. So, if you're planning a visit to the world-popular Sin City, don't miss the opportunity to discover these hidden gems.
1. Extraterrestrial Highway for an Otherworldly Adventure
Whether you're a fan of sci-fi movies or you're just interested in all things alien, you've probably heard about the controversial Area 51 military base. Well, if you want to see it for yourself, you should hop in a car and follow the Extra-terrestrial Highway, Route 375, from Las Vegas to the Area 51. Stretching for 98 miles, the highway will take you through the mysterious and enchanting lunar landscape dotted with alien-themed cafés and gift shops. Formerly known for its alien connections, the city itself has a strange vibe for those who know how to recognize it.
2. Madame Tussauds and its Stars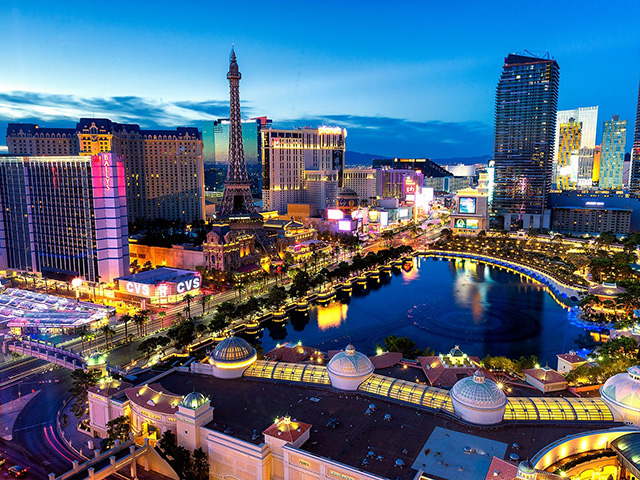 If you've always wanted to meet your favourite celebrity, your wish may come true at Madame Tussauds, a stunning wax museum. Although this still may not be the real-life version, you'll barely be able to notice the difference. This interactive museum will enable you to come face to face with your favourite stars and even pose with them on the red carpet. And if you visit the museum during the off hours, you'll have a private experience and feel like a celebrity yourself.
3. Las Vegas from a Bird's Eye View
No one can deny the fact that the streets of Las Vegas have a unique charm that makes you forget about the rest of the world, at least for a while. However, there's more to the city than its flickering lights and seductive lifestyle. The Sin City is surrounded by stunning desert covered with sagebrush that you can explore from an enticing perspective. If you and your friends want a truly breathtaking adventure, you can find a thrilling DMC Las Vegas tour and go on a helicopter ride over the famous Hoover Dam that will take you all the way to the out-of-this-world Grand Canyon. This will truly be an authentic way to explore the City of Lights and its surrounding beauty.
4. Yoga in the Sky
You cannot miss the opportunity to visit the High Roller at The LINQ Promenade, the tallest observation wheel in the world. However, why not make the entire experience even more special and try something different and daring, such as practicing yoga high up in the sky? If you want to take a relaxing break from the Sin City's adventures and simply relax, you should head to the High Roller with a yoga mat. Not only will you be able to connect with your surroundings and reflect on your experiences, but you'll be doing this with the most mesmerizing view of Las Vegas. Afterward, you can enjoy a couple of refreshing drinks in a High Roller cabin or have a sweet treat and join a chocolate tasting while taking a ride. And all of this while the City of Lights lies beneath your feet!
5. The Hidden Secret Pizza
If you're craving a delicious NY style pizza, there's simply no better place to have it than the Secret Pizza. However, the Secret Pizza is truly kept a secret and it will take you some time to reach it. We won't tell you the exact address – after all, you'll have a whale of a time trying to find it. However, once you reach the third floor of the secret location, you'll be quite close. When you finally do find it, treat yourself to a slice or two and then finish your dining experience over a refreshing beer.
Conclusion
From exciting nightlife and glamorous casinos to lesser-known attractions and stunning gems, Sin City certainly has much to offer to those who know where to look. Regardless of whether you live in the United States or are just visiting, Las Vegas is a place that everyone should experience at least once in their lifetime!